WIN WITH WILLIE
Willie Powells is considered to be one of the finest injury lawyers practicing in Houston. Your case will be in the hands of an attorney who genuinely cares about you, your family, and your future.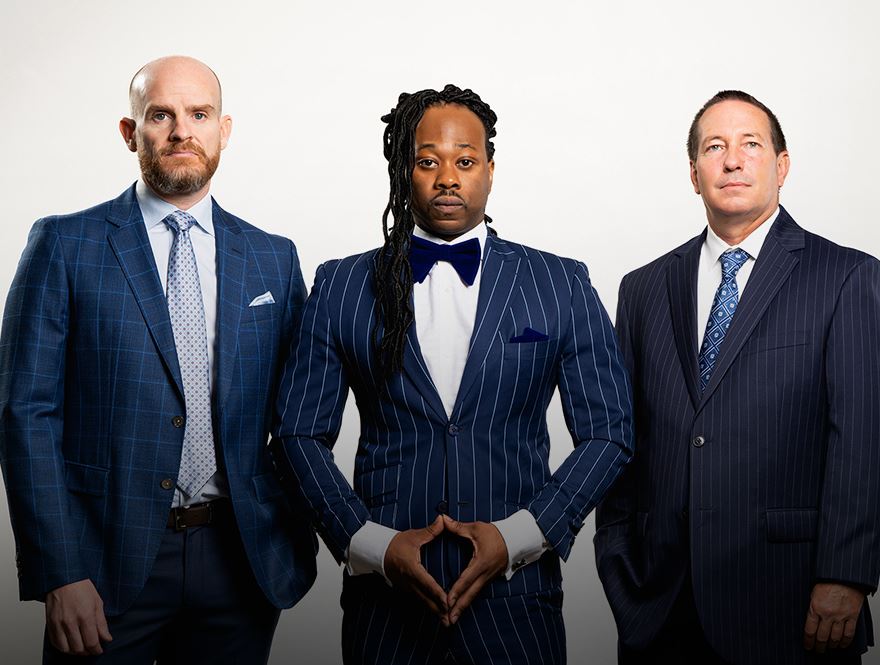 Houston Rear-End Accident Attorney
Rear-End Collision Claims in Texas
Rear-end accidents are among the most common types of car accidents, both in Texas and nationwide. These types of collisions frequently lead to significant property damage and severe injuries, especially when they occur at high speeds.
At the Law Offices of Willie D. Powells III & Associates PLLC, we represent victims of rear-end accidents in Houston and all of the surrounding areas. We have experience representing occupants of front and rear vehicles, as well as those involved in rear-end collisions with three or more vehicles. Our team understands the many nuances and complexities inherent in these types of claims, and we know how to fight for the full, fair recovery you are owed.
---
Call our office at (713) 360-0062 or contact us online to speak to our Houston rear-end accident attorney about your legal rights and options during a free, no-obligation consultation.
---
How Is Fault Determined in a Rear-End Collision in Texas?
Texas is a fault state when it comes to auto accidents and insurance claims. This means that the person or party who causes the crash is also responsible for the victim's damages, such as medical expenses, lost wages, and pain and suffering.
But how is fault determined in rear-end accidents?
Contrary to popular belief, the driver of the rear vehicle is not always at fault for rear-end accidents in Texas. In fact, there are many instances in which the front driver may be partly or entirely to blame.
The driver of the front vehicle may be at fault in a rear-end accident if they:
Slowed down or stopped suddenly for no reason
Stopped illegally
Abruptly switched lanes
Had a taillight or both taillights out
Failed to replace broken or defective taillights
Liability is not automatic in a rear-end collision. The rear driver may also not be at fault if their vehicle had a defect that caused them to be unable to stop in time to avoid an accident.
However, there are also many instances in which the rear driver is to blame. This is often the case when they follow too closely (tailgate), drive while distracted, or engage in other careless, negligent, or wrongful behavior behind the wheel.
What Happens When More Than Two Drivers Are Involved in a Rear-End Accident?
Often, when one driver hits the vehicle in front of them, the person behind them cannot stop in time to avoid a crash. When this is the case, and more than two drivers are involved in a rear-end collision, it can be even more difficult to determine who was at fault.
In most cases, the fault is shared between multiple parties in rear-end accidents with three or more vehicles. When this happens, Texas's rule of modified comparative negligence typically comes into play. Under this rule, you can still file a personal injury claim or lawsuit if your degree of blame does not exceed 50%.
For example, if you were the driver of the middle vehicle in a three-car rear-end accident, and the front driver's vehicle didn't have working taillights, you may be assigned 40% of the blame, while the front driver may receive 10% and the rear driver the remaining 50%. In this instance, you would still be able to file a claim or lawsuit, as your degree of blame is not more than 50%. However, the amount you could recover in compensation would be reduced by your percentage of fault. So, if you suffered $10,000 in damages, you would only be able to recover 60% of that amount, or $6,000.
Compensation for Rear-End Accident Victims
The cost of a rear-end accident can be immense. Your vehicle has likely sustained significant damage, and you may be dealing with serious injuries that require extensive medical care, ongoing rehabilitation, and considerable time off work. Your expenses can add up quickly, and you might find yourself suddenly dealing with numerous physical, emotional, and financial challenges.
Depending on the details of your situation, you could be owed compensation for the following damages after a rear-end accident:
Emergency medical care
Surgery
Co-pays
Medications
Medical equipment and devices
Future medical expenses
Rehabilitation
Physical therapy
Lost income, wages, and benefits
Diminished earning capacity
Pain and suffering
Emotional distress and trauma
Disfigurement
In-home assistance and care
Loss of future expected earnings and benefits
Home modifications
At the Law Offices of Willie D. Powells III & Associates PLLC, we help our clients fight for every penny they deserve so that they can manage the unexpected costs of an auto accident. Our Houston rear-end accident attorney understands the challenges you and your family are facing—and we know how to aggressively negotiate a fair settlement on your behalf. If the insurance company refuses to play fair, we are fully prepared to take your case to trial.
---
Contact us online or by phone at (713) 360-0062 today to schedule a free consultation with our Houston rear-end accident lawyer.
---
Common Injuries Caused by Rear-End Accidents
Even at relatively low speeds, rear-end accidents can lead to catastrophic injuries. In the most severe of cases, they can even be fatal.
Common injuries caused by rear-end accidents include:
Whiplash
Broken bones
Bruises, cuts, and abrasions
Internal bleeding
Organ damage
Soft tissue injuries
At high speeds, or when there are multiple vehicles involved, the risk of severe injury and death in rear-end collisions dramatically increases.
How the Law Offices of Willie D. Powells III & Associates PLLC Can Help
Attorney Willie D. Powells III has extensive experience handling complex motor vehicle accident claims throughout the Greater Houston Area, as well as a proven track record of success winning the results his clients need to get back on their feet. We genuinely care about the people we serve, which is why we offer a high level of client service and support every step of the way. When you trust your recovery to our team, you can rely on us to do everything possible to obtain the justice and fair compensation you are owed.
When you need trusted COUNSEL
Hear from past clients who worked with our team.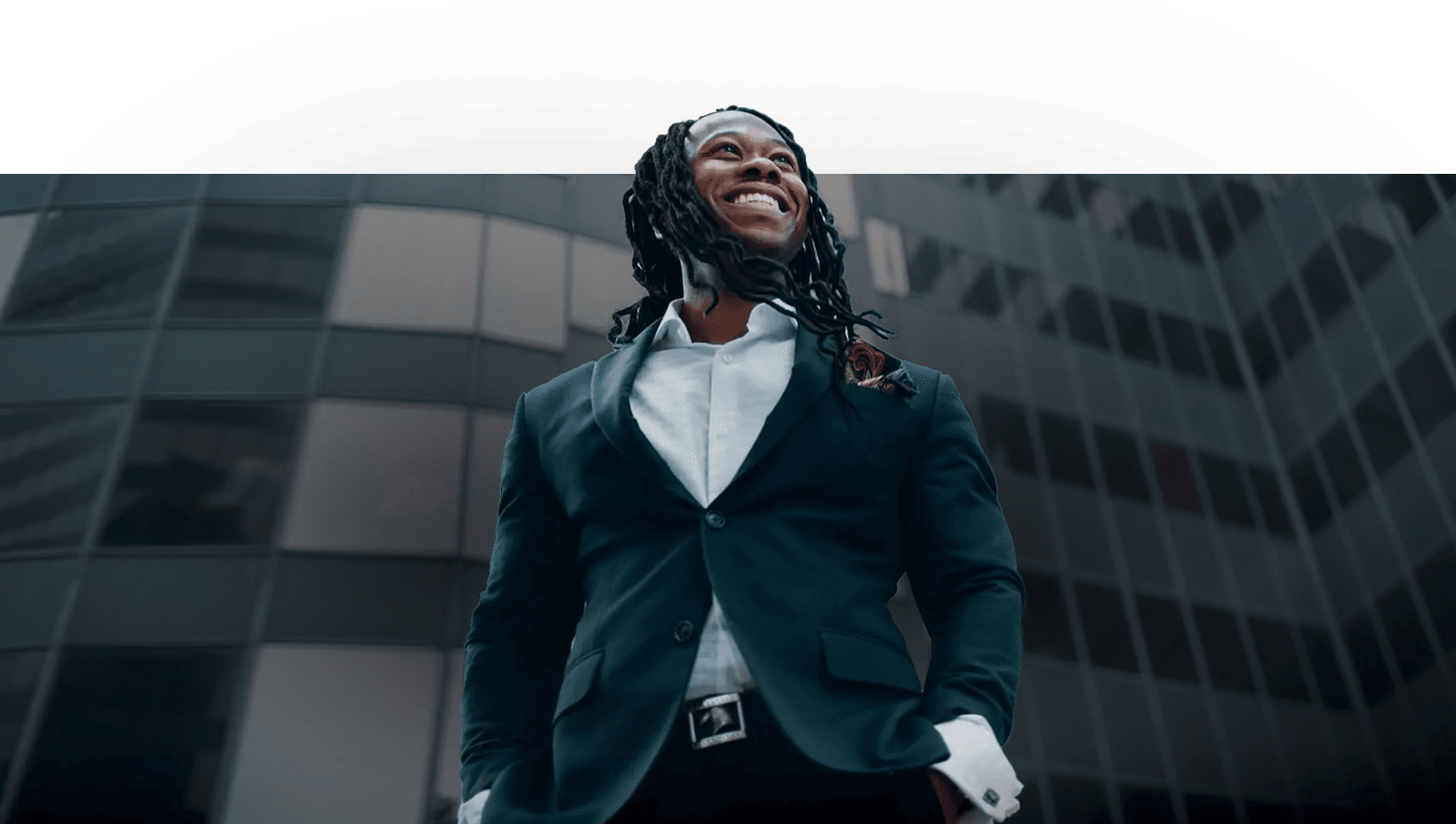 Mr. Willie Powells was always available to answer any question or concerns that arose at any time of day or night during the time he was handling my case, as well as after. The Firm has a wonderful staff as well as lawyer(s).

- Former Client

Willie Powells represented me a couple years ago when I was rear-ended. His professionalism, compassion and persistence to ensure that I was made whole were exemplary. I trust Willie to always have our family's welfare in mind while making legal deci

- Former Client

Mr. Willie Powells is an amazing business partner and friend. He has been an amazing instrument to me and my family during our disaster of Hurricane Harvey. I recommend him and this law firm to anyone and everyone.

- Former Client

They're very professional and on top of everything. Their service and competence is impeccable and definitely Houston's best! I highly recommend Mr. Powells law firm to represent you, you won't be let down.

- Former Client

Willie Powells was very responsive to my calls, questions, and concerns. He constantly kept me updated with my case and was able to give me the results I needed. He really cares about his clients! Highly recommended.

- Former Client