WIN WITH WILLIE
Willie Powells is considered to be one of the finest injury lawyers practicing in Houston. Your case will be in the hands of an attorney who genuinely cares about you, your family, and your future.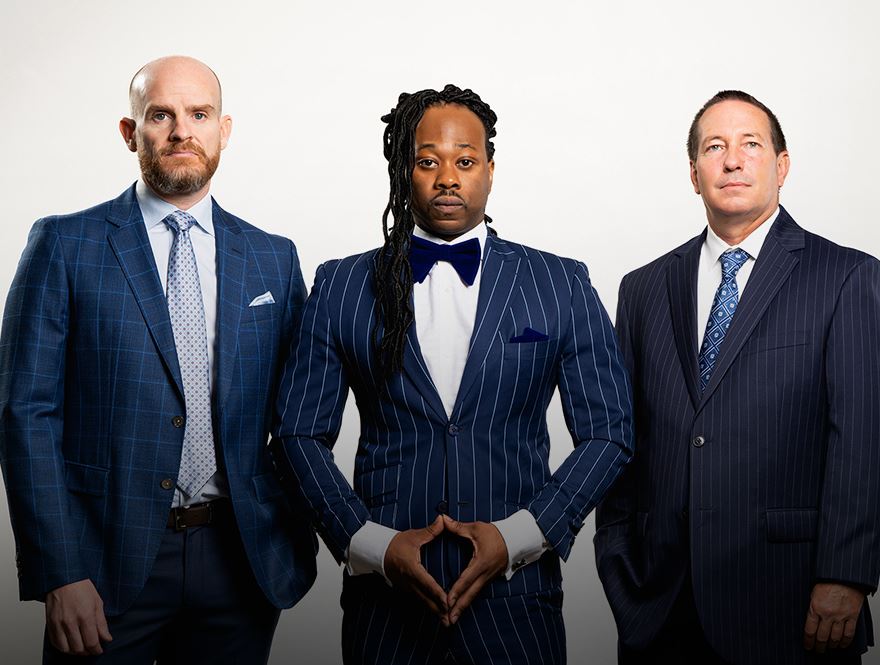 Houston Car Accident Lawyer
Auto Accident Claims in Texas
Car accidents are a leading cause of injury and death in the United States. Unfortunately, it may be difficult to avoid an accident, no matter how diligently you drive—especially when another driver makes judgment errors or drives negligently.
At the Law Offices of Willie D. Powells III & Associates PLLC, we help people who have been injured in car accidents through someone else's negligence. You are not just another number at our firm. We are always available to our clients by text, phone, or email. Our Houston car accident attorney takes pride in serving clients with the personal attention, service, and care they deserve.
---
Injured in a motor vehicle accident in Houston or the surrounding areas? Contact us online or call our firm at (713) 360-0062 today to request a free consultation. Hablamos español.
---
What Are the Different Types of Car Accidents?
The most common types of car accidents are as follows:
Low-speed collisions
T-bone accidents
Rollovers
Sideswipes
Head-on collisions
At the Law Offices of Willie D. Powells III & Associates PLLC, we represent victims of all types of motor vehicle accidents, including multiple vehicle collisions, large truck accidents, motorcycle crashes, pedestrian accidents, hit-and-runs, rideshare accidents, and more. We have experience handling catastrophic injury and wrongful death claims arising from devastating and fatal motor vehicle accidents, as well.
Safety Tips for Preventing Car Accidents
When you are behind the wheel, you should always act with your safety and the safety of your passengers in mind. There are several things you can do to minimize the risk of an accident and keep yourself and your loved ones safe.
Below are some tips for avoiding car accidents:
Be careful when pulling into traffic. Always look both ways and check blind spots.
Be cautious of red-light runners. Be sure no one is trying to run a red light through an intersection before you enter it.
Always watch for children. Children are more likely to suddenly run into the road; always be alert to children who may be in the area.
Keep your vehicle maintained. Change your oil regularly, ensure your brakes and tires are safe, and keep your vehicle in good running order.
Always keep your attention 10 to 12 seconds in front of you. Keeping your eyes on the road ahead will prevent having to slam on your brakes or other dangerous maneuvers.
Be careful when backing up. Look behind you when backing out of a driveway, parking lot, or any other area.
Never tailgate another driver. Stay several car lengths behind the driver ahead of you so you have sufficient area to come to a full stop when needed.
Even the most careful driver cannot avoid every accident. If you were injured by someone else's negligence, reach out to the Law Offices of Willie D. Powells III & Associates PLLC for the legal representation and advocacy you need.
What to Do After a Car Accident in Houston
Immediately after an accident, there are several steps you should take to protect yourself from further injury or danger. Knowing what to do in the event of a crash can help you remain calm and protect your rights, including your right to seek compensation in a future personal injury claim.
To the best of your ability, try to do the following after a car accident:
Stay at the Scene: Never leave the scene of an accident, even if it is minor. Doing so could put you at risk of being charged with a hit-and-run.
Prevent Further Accidents: Unless you risk further injury, use flares to alert traffic or leave your hazard lights on so other vehicle drivers see you.
File a Police Report: Even if you believe there are no serious injuries, notify the police and get a copy of the police report.
Get a Medical Assessment: Some injuries, including closed-head injuries, do not present symptoms right away. You should always get a medical evaluation after an accident. Tell the doctor you were involved in a car crash, so it is noted in your medical file.
Keep Records: When the police arrive at the scene, tell them everything that has occurred. If you do not know whether you are injured, say so. Do not assume you are uninjured, as you may not be aware of the extent of your injuries for several days. Keep a written record of any symptoms you experience, doctor visits you attend, and other facts.
Take Photos: Unless an injury prevents it, take pictures to document the accident scene, vehicles, skid marks on the roadway, the damage to vehicles, and any injuries sustained in the accident.
Exchange Information: Get the contact and insurance information of all parties involved in the accident, and collect eyewitnesses' contact information.
Seek Legal Counsel: Obtain an experienced Houston car accident attorney as soon as you can after the collision. A personal injury lawyer can help you to build a case and will protect your right to full compensation.
What Are the Most Common Injuries Sustained in Car Accidents?
The two broad categories of car accident injuries are:
Impact Injuries: Impact injuries are usually caused when the person's body hits a part of the car interior.
Penetrating Injuries: Penetrating injuries include lacerations and abrasions from shattering glass or loose objects moving around inside the vehicle.
More specifically, some of the most common car accident injuries include:
Head Injuries: An unexpected stop or change of direction in a crash can cause an impact of the head with an object or sudden, unnatural movement of the head. This can lead to traumatic brain injuries, permanent brain damage, and other catastrophic injuries.
Chest Injuries: Contusions, fractures, and internal injuries can occur when the body is thrown forward against a shoulder harness or seat belt or collides with the steering wheel or dashboard.
Arm And Leg Injuries: Fractures, sprains, bruises, and cuts to the arms and legs occur when the body is thrown around in a crash.
Soft Tissue Injuries: Damage to the muscles, tendons, and ligaments occurs in many forms, including whiplash, or injury to the neck and upper back caused by a sudden whip-like motion of the head and neck in a collision.
Catastrophic collisions often result in ongoing medical problems. Many victims require treatment to manage chronic pain or regain mobility in a limb. Others become disabled and need daily assistance with routine tasks. Additionally, the mental trauma from an accident could even last long after the physical injuries heal.
Most Common Causes of Car Accidents in Houston
Many factors can contribute to automobile accidents, including hazardous road conditions, inclement weather, animal crossings, and tire blowouts. However, most car accidents in Houston are caused by driver inattentiveness, recklessness, or negligence.
Driver factors contributing to car accidents include:
Distracted Driving: Drivers who are texting, talking on the phone, or otherwise distracted are a leading cause of accidents on the roadways today.
Driving Under the Influence: Alcohol and drugs impair a driver's ability to function fully and cause accidents every day.
Speeding: The faster a vehicle is traveling, the longer it takes to stop and the greater the impact of a collision.
Aggressive Driving: This combination of dangerous driving behaviors may include speeding, tailgating, running stop signs and red lights, weaving in and out of traffic, and failing to yield the right of way.
Defective vehicles and parts – Malfunctioning parts can cause drivers to lose control of their car and crash into someone else.
Unsafe lane changes – It's critical to use a turn signal and merge into another lane slowly. Entering an occupied lane without warning can result in the driver sideswiping another vehicle.
Tailgating – Following a person's vehicle too closely doesn't allow enough space for them to avoid a collision if the driver ahead stops or slows down suddenly.
Failure to obey traffic signs and signals – Signs and signals keep traffic flowing smoothly, so accidents don't happen. Ignoring them increases the risk of a crash.
Defective roadways – Road defects can lead to collisions, especially if motorists behave recklessly around them. A driver might lose control of their car if they hit a large pothole at high speeds.
Driver fatigue – Fatigued driving is similar to drunk or drugged driving because it impairs a person's driving abilities.
Failure to check blind spots – Checking blind spots before turning or merging is necessary to avoid colliding with a vehicle traveling alongside.
A recent National Highway Traffic Safety Administration (NHTSA) study looked at the major accident causes, and they found that a mere 2% of accidents were caused by the environment, another 2% were caused by the vehicles, and 2% came from "unknown" causes.
The study found that in car accident cases:
94% were caused by human error
2% were caused by the environment
2% were caused by the vehicles themselves
2% had unknown causes
Comparative Fault for Car Accidents in Texas
Car accident cases are not that simple, even if the other driver was clearly at fault. Like many other states, Texas follows a modified comparative fault rule with a 51% bar. This means that a person injured in an automobile accident in Texas cannot recover damages if he or she is found to be 51% or more at fault for the wreck.
The good news is that you may be able to recover compensation, even if you were at fault to some degree for the accident, provided your fault is found to be 50% or less. The best thing to do is to speak with an experienced car accident attorney after a traffic crash with injuries.
Car accident victims who are found to be 50% or less at fault for the accident have their recovery reduced by their assigned degree of fault. For example, a person awarded $100,000 in damages who was found to be 30% at fault for the accident would have his or her recovery reduced to $70,000.
To establish a greater degree of comparative fault on the part of the victim, the defendant must show that the injured party was negligent in a way that contributed to the accident. Negligence that did not contribute to the crash has no bearing on comparative fault.
Insurance companies and their attorneys have been known to argue that the injured party was:
Speeding while driving a vehicle involved in the accident
Riding with a driver known to be drunk, drowsy, or reckless
Riding in a vehicle known to be defective
Distracting the driver or interfering with the operation of the vehicle
What Compensation Is Available in a Car Accident Claim?
The financial impact of a car crash can be devastating.
The costs may go far beyond mere medical expenses and may include:
Emergency room fees
Long-term care
Surgery
Physical therapy
Lost wages
Lost future income
Disability modifications to your home or office
You may be entitled to compensation for:
Pain and suffering
Mental anguish
Loss of society or companionship
Wrongful death
You could also pursue exemplary damages if you decide to file a lawsuit against the other driver. However, this does not compensate you for your losses. Instead, it punishes the defendant for their actions. There must be clear and convincing evidence of their gross negligence, malice, or fraud if you want to receive this financial award.
How Long Do You Have to File a Car Accident Lawsuit in Texas?
In the state of Texas, a car accident lawsuit must be filed before the statute of limitations expires. The statute of limitations starts the day of the accident and expires two years after that date. Under certain circumstances, an injury claim can be filed two years from the date the injuries were first discovered.
Some types of accident claims have a shorter timeframe in which you have the legal right to file a claim. Speak with an experienced accident attorney as soon as possible after an accident to ensure your right to recover compensation is protected.
Why You Need an Attorney for a Car Accident with Injuries
Modified comparative fault in Texas provides at-fault parties and their insurance companies with a way to reduce or avoid payouts after a car accident. To protect their own bottom line, they will argue tenaciously that the victim was at fault for the accident to a greater degree.
An experienced attorney, like Houston car accident lawyer Willie D. Powells III, can help you fight back against the insurance company's efforts to dispute or underpay your claim. We strongly recommend that you schedule an appointment with us as soon as possible so that we can begin working on your case.
---
Contact us online or call us at (713) 360-0062 for a free consultation with an experienced and caring car accident lawyer in Houston.
---
How Much Does a Car Accident Attorney Cost?
Our Houston car accident attorney, Willie D. Powells III, works on a contingency fee basis. This approach means you will not be charged any legal fees unless he is successful in recovering damages on your behalf. The fee will be a percentage of the total amount recovered.
How Do Car Accident Settlements Work?
If your case is settled with the insurance company, the settlement will be paid out in one lump sum. Unlike jury awards, insurance settlements are not itemized. Your medical bills and attorney fees are paid out of your settlement, and the remainder goes into your pocket.
Can You Sue an Insurance Company Without Hiring a Car Accident Lawyer?
You could, but it will save you a lot of time and money to work with an attorney. If your injuries are serious, the insurance company may not offer you the amount that you actually need to pay for your medical bills. In this case, it can be invaluable to have a lawyer arguing your case on your behalf, as they know the ins and outs of dealing with complex insurance clauses.
Additionally, a lawyer can help to account for pain and suffering costs, which may be less easy to pin down than physical damages. An attorney can also help obtain the proper evidence needed to prove your case by gathering witness statements and supporting documents, all of which are time-consuming to go after on your own.
How to Deal with Insurance Adjusters
While your accident may have sent your emotions into a tailspin, being calm and professional will go a long way when dealing with insurance adjusters. It's important to remember you are conducting a business transaction and to act accordingly. Here are some tips for working with—not against—the insurance adjuster:
Express willingness to work with the adjuster
Return calls and emails on time
Allow your vehicle to be inspected
Be thorough when documenting your claim
Be courteous and pleasant
It is a good idea to allow your attorney to communicate with the insurance company on your behalf. Insurance adjusters will often try to confuse claimants and get them to accept lowball settlements. We strongly recommend that you do not sign anything or make any official statement until you have first spoken to a car accident lawyer.
What to Do If the Insurance Company Offers a Settlement
If the insurance company offers you a settlement, we recommend that you speak to your attorney FIRST, before accepting it or signing anything. Very often, insurance companies pressure claimants to act fast. An insurance adjuster may try to get you to accept a lowball settlement to avoid paying you the full value of your past, current, and future damages.
Below are some tips for what to do if the insurance company offers you a settlement:
Be Courteous: Even when dealing with someone you believe is acting in bad faith, it's important that you retain composure and handle yourself professionally. Getting enraged or making a scene can only damage your claim or put you at a disadvantage when trying to prove your character. It may be a wise choice to hire a personal injury lawyer who can speak on your behalf without passion.
Be Knowledgeable: Make sure you ask the right questions when dealing with the insurance company. Find out how the case was assessed and get the numbers broken down for you. If your losses were incorrectly calculated, you may need to provide further documentation of medical expenses and lost wages. Again, a lawyer can be a huge help in this situation.
Put It in Writing: Always make sure that you respond to settlement offers in writing rather than verbally. It's important to document all correspondence in the event that there is a trial later. Write down the points presented that you disagree with, and support your case with clear evidence, such as bills or pay stubs. Make your counteroffer in writing.
Be Resilient: Do not let yourself get bullied into accepting a poor offer. You are not legally obligated to say yes to any offer presented to you, unless you feel it is fair. Insurance companies acting in bad faith will delay your claim, withhold explanations as to their decisions, and offer unreasonable sums. Let your attorney review the numbers before you agree to anything.
Legal Help for People Injured in Car Accidents
The most important thing to do to protect yourself after an auto accident is to get in touch with a good car accident lawyer in Houston. At the Law Offices of Willie D. Powells III & Associates PLLC, we pay attention to your case, take extra care, and treat you like an individual. We are tough advocates for injured people and will fight tenaciously to protect your rights and maximize your recovery after a serious car accident.
---
Contact our team of dedicated car accident attorneys today to learn more about how we can help.
---
When you need trusted COUNSEL
Hear from past clients who worked with our team.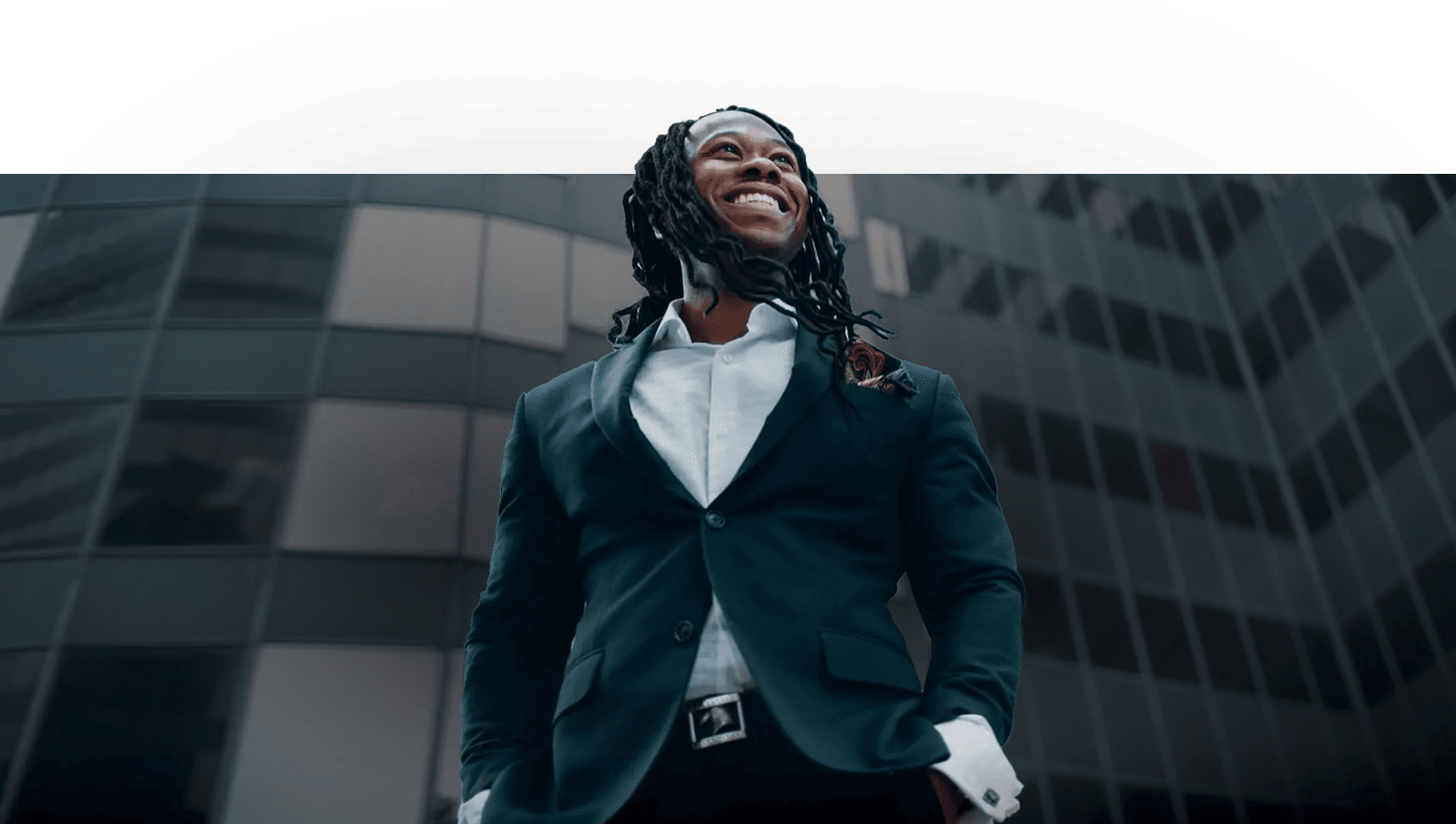 Mr. Willie Powells was always available to answer any question or concerns that arose at any time of day or night during the time he was handling my case, as well as after. The Firm has a wonderful staff as well as lawyer(s).

- Former Client

Willie Powells represented me a couple years ago when I was rear-ended. His professionalism, compassion and persistence to ensure that I was made whole were exemplary. I trust Willie to always have our family's welfare in mind while making legal deci

- Former Client

Mr. Willie Powells is an amazing business partner and friend. He has been an amazing instrument to me and my family during our disaster of Hurricane Harvey. I recommend him and this law firm to anyone and everyone.

- Former Client

They're very professional and on top of everything. Their service and competence is impeccable and definitely Houston's best! I highly recommend Mr. Powells law firm to represent you, you won't be let down.

- Former Client

Willie Powells was very responsive to my calls, questions, and concerns. He constantly kept me updated with my case and was able to give me the results I needed. He really cares about his clients! Highly recommended.

- Former Client