WIN WITH WILLIE
Willie Powells is considered to be one of the finest injury lawyers practicing in Houston. Your case will be in the hands of an attorney who genuinely cares about you, your family, and your future.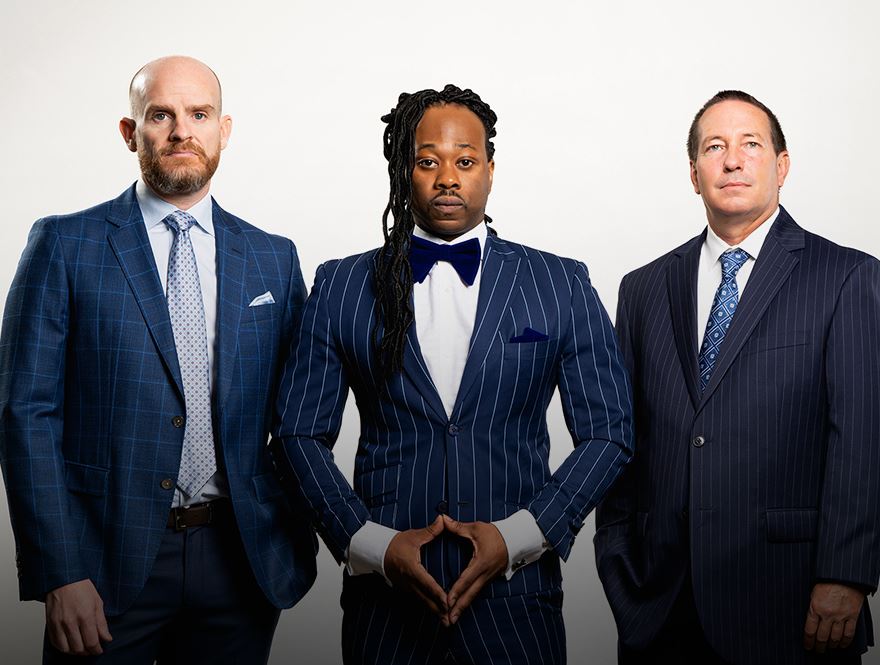 Houston Distracted Driving Accident Attorney
Texting & Distracted Driving Accidents in Texas
Distracted driving is a leading cause of accidents on the roadways today. As stated by the Centers for Disease Control and Prevention (CDC), nine people are killed and more than 1,000 are injured in accidents caused by distracted drivers every day in the United States.
At the Law Offices of Willie D. Powells III & Associates PLLC, we represent people who have been injured by distracted drivers. Our experienced car accident team is committed to holding distracted drivers accountable and pursuing full compensation for your injuries.
---
If you want to discuss your legal rights and options, contact us at (713) 360-0062 to set up a free consultation with our Houston distracted driving accident attorney. Hablamos español.
---
What Is Distracted Driving?
Anything that causes a driver to focus on something other than the task of driving is considered "distracted driving."
According to the CDC, there are three types of distracted driving:
Manual Distractions: A manual distraction involves a driver taking one or both of their hands off the steering wheel. They no longer have total control over their car because they can't maneuver quickly when necessary. Eating, drinking, and texting are common forms of manual distractions.
Visual Distractions: Visual distractions take a motorist's eyes off the road to look at something else. Texting while driving is one of the most common types of visual distractions. When someone looks down at their cell phone while driving 55 miles per hour, they could travel the entire length of a football field before they realize it. In those few seconds, another person could slam on their brakes or swerve into the distracted driver's lane, and they wouldn't notice.
Cognitive Distractions: Anything that pulls a driver's attention or focus away from operating their vehicle is a cognitive distraction. For example, if someone's yelling at another motorist who cut them off, they're not paying attention to what's happening in front of them. Their brain won't recognize and alert them to a hazard, preventing them from reacting appropriately.
Most driving distractions involve more than one type of distraction. For example, texting while driving is a particularly dangerous type of driver distraction, as it involves manual, visual, and cognitive distractions. Texting while driving takes the driver's hands off the wheel, eyes off the road, and attention away from the task of driving. Even glancing down at a cellphone for as little as five seconds—the average amount of time it takes to read a text message—can lead to devastating collisions, catastrophic injuries, and deaths.
Distracted Driving Is More Than Texting or Talking on the Phone
Texting and talking on a cell phone are not the only forms of driver distraction.
Many drivers today are distracted by:
Talking to passengers in the car
Attending to children or pets
Operating navigation systems
Reaching for an object in the car
Eating and drinking
Adjusting the climate control
Fiddling with the stereo or entertainment system
Grooming or applying makeup
These and other driving distractions can be just as dangerous as texting or using a cellphone while driving. In fact, all types of distracted driving are extremely dangerous and may have catastrophic consequences.
Injuries Caused by Distracted Driving
Distracted driving crashes can cause injuries to pedestrians, bicyclists, and the occupants of any vehicle involved. Some injuries are minor and heal with minimal medical intervention. Others are severe and can result in permanent disability.
The most common injuries in distracted driving accidents include:
Deadly crashes can occur if a driver becomes distracted while engaging in other dangerous behaviors. Speeding increases the risk of fatal injuries and death in motor vehicle accidents. There isn't enough time for the motorist to slow down, stop, or swerve if they're exceeding the speed limit and looking down at their cell phone.
Recovering Compensation after a Distracted Driving Accident
If you were involved in an accident with a distracted driver who was violating the law, such as texting while driving, it makes it easier to recover compensation. Even if the distracted driver who caused your accident was not breaking a traffic law, you may be able to recover compensation based on negligence.
To do so, you must prove that the distracted driver was acting below the standard of care that a reasonable driver would have shown. In other words, you must prove that the driver was acting negligently or wrongfully, and this is what led to your injuries and resulting damages.
Texas is a fault car accident state. That means the driver at fault for a crash becomes financially responsible for the victim's injuries and resulting losses. If you were injured in the crash, you could file a claim with the distracted driver's auto insurance carrier. Everyone who owns or operates a motor vehicle in Texas must carry liability insurance.
The settlement you receive in a claim could compensate for your past and future losses, such as:
Medical expenses
Pain and suffering
Loss of household services
Mental anguish
Property damage
Lost wages
Lost earning capacity
Physical impairment or disfigurement
If you are a surviving spouse, child, or parent of someone who died in a distracted driving accident, you could file a wrongful death lawsuit.
The compensation you receive could cover the losses suffered by you and your family, such as:
Lost love, companionship, society, and comfort
Mental pain and anguish
Loss of earning capacity
Lost inheritance, including what the decedent could have saved if they were still alive
Loss of services, care, maintenance, counsel, support, and advice
You might also be entitled to exemplary damages if you choose to file a lawsuit. This punishes the at-fault driver instead of compensating you for your losses. The court requires clear and convincing evidence of the defendant's malice, gross negligence, or fraud to award exemplary damages (also known as "punitive" damages) to a plaintiff.
---
Call us now at (713) 360-0062 or contact us online. We are available 24/7 to speak with you.
---
How Comparative Negligence Could Affect Your Case
It's important to note that Texas follows a modified comparative negligence system. A jury could reduce your monetary losses if your actions contributed to your injuries.
Modified comparative negligence diminishes the plaintiff's compensation by their percentage of fault. For example, if you suffered $40,000 in losses, but the jury determines you were 25% to blame for the accident, you would receive no more than $30,000. Additionally, the statute prohibits a financial recovery if the plaintiff is more than 50% at fault. So, if you are found to be more at fault than the other party/parties involved, you cannot file a personal injury claim or lawsuit.
What Is the Law on Distracted Driving in Texas?
The Texas Department of Transportation (TxDOT) reported that, in 2016, there were 109,658 traffic crashes involving distracted driving statewide, causing 455 deaths and 3,087 serious injuries. Effective September 1, 2017, a new law passed by the 85th Texas Legislative Session banned texting while driving to help combat these alarming statistics. Specifically, the law prohibits motorists from reading, writing, or sending electronic messages while driving.
Texting while driving carries criminal penalties in Texas. A first offense comes with a fine of up to $99; subsequent offenses carry fines of up to $200. Cellphone use, including hands-free, was already banned under the law for drivers under the age of 18.
In addition to criminal penalties, someone found guilty of texting while driving may face civil consequences if they cause an accident that results in injury or death. Texting while driving is a form of negligence, and anyone found to have caused harm to another person as a result of such negligence can be held accountable for the victims' resulting damages.
How Our Houston Car Accident Lawyer Can Help Prove Distracted Driving
If you have been injured by a distracted driver, our Houston car accident attorney can request a copy of the distracted driver's cell phone records. These records can be used to show whether the driver has sent or received any electronic messages while driving, including the time preceding, during, and following the crash. We can also examine police records for evidence of a handheld device in the vehicle and gather testimony from eyewitnesses.
Attorney Willie D. Powells III dedicates the necessary time and effort to every case. He truly cares about accident victims and treats them with the respect and compassion they deserve. Our legal team will treat you as a priority from the second you step into our offices. You will receive quality customer service, dependable representation, and legal guidance from start to finish of the process.
You should not be forced to pay out of pocket for the expenses you incurred if you weren't partially responsible for the accident. We will advocate for your rights and fight by your side for the maximum possible compensation. Our goal is to try to reach your desired outcome.
If you sustained injuries in an accident caused by a distracted driver, do not hesitate to contact the Law Offices of Willie D. Powells III & Associates PLLC.
---
We can discuss your case during a free consultation and advise you of the available legal options.
---
When you need trusted COUNSEL
Hear from past clients who worked with our team.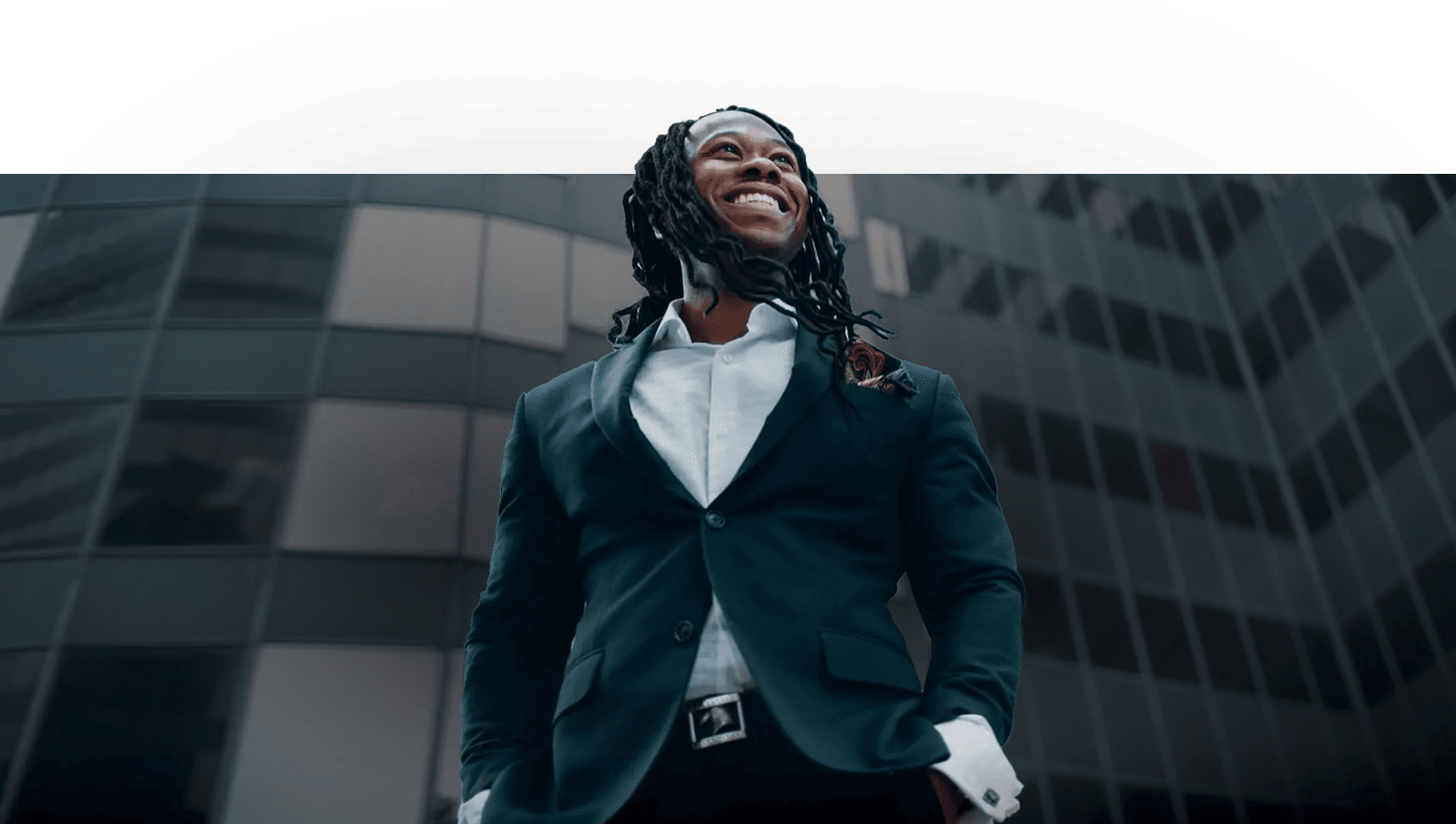 Mr. Willie Powells was always available to answer any question or concerns that arose at any time of day or night during the time he was handling my case, as well as after. The Firm has a wonderful staff as well as lawyer(s).

- Former Client

Willie Powells represented me a couple years ago when I was rear-ended. His professionalism, compassion and persistence to ensure that I was made whole were exemplary. I trust Willie to always have our family's welfare in mind while making legal deci

- Former Client

Mr. Willie Powells is an amazing business partner and friend. He has been an amazing instrument to me and my family during our disaster of Hurricane Harvey. I recommend him and this law firm to anyone and everyone.

- Former Client

They're very professional and on top of everything. Their service and competence is impeccable and definitely Houston's best! I highly recommend Mr. Powells law firm to represent you, you won't be let down.

- Former Client

Willie Powells was very responsive to my calls, questions, and concerns. He constantly kept me updated with my case and was able to give me the results I needed. He really cares about his clients! Highly recommended.

- Former Client