WIN WITH WILLIE
Willie Powells is considered to be one of the finest injury lawyers practicing in Houston. Your case will be in the hands of an attorney who genuinely cares about you, your family, and your future.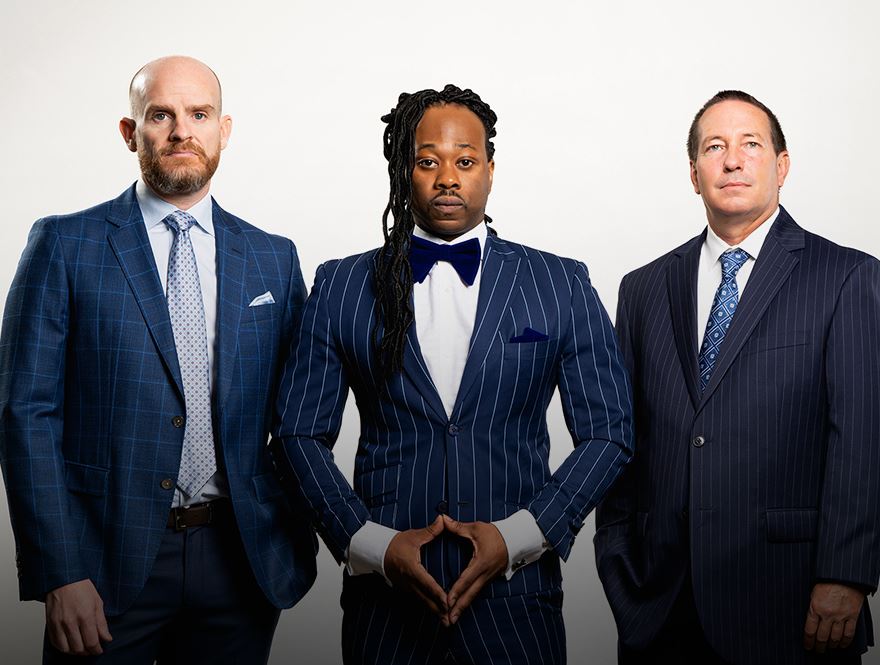 Houston Truck Accident Attorney
Large Truck Accidents in Texas
A fully loaded 18-wheeler can do a great deal of damage when it collides with a passenger vehicle. According to the National Highway Traffic Safety Administration (NHTSA), traffic crashes involving large trucks increased by an estimated 13% between 2020 and 2021. The NHTSA also reports that more than 5,000 people died in motor vehicle accidents involving large trucks in 2019 (the latest year for which data are available), and more than 70% of those fatalities were the occupants of passenger vehicles.
If you suffered a catastrophic injury, or if your family member died due to a large truck accident, turn to the team at the Law Offices of Willie D. Powells III & Associates PLLC. Our experienced Houston truck accident attorney, Willie D. Powells III, is a tough advocate for 18-wheeler and semi-truck accident victims. He has a long track record of success in complex truck accident claims and is not afraid to take on powerful trucking companies, insurance carriers, and manufacturers. Our firm can fight for you and the justice you deserve.
---
Request a free, confidential consultation with a member of our truck accident team by calling (713) 360-0062 or by contacting us online. Hablamos español.
---
What to Do After a Large Truck Accident 
Many large truck accidents result in catastrophic injuries, meaning victims may be unable to do anything immediately after the crash other than receive critical medical care. However, if you are able to, there are certain steps you should take after the accident to protect your continued health and safety, your rights, and your future recovery.
After an accident with a semi-truck, 18-wheeler, or any other large commercial vehicle, try to do all of the following: 
Remain at the scene. Leaving the scene of the accident could result in you being charged with a hit-and-run. You should always stay at the scene until the police arrive. 
Seek medical treatment even if you are unsure of the extent of your injuries. Adrenaline reduces pain, and you may not realize you are injured. Some injuries take several days to become apparent.
Identify the company that the truck driver works for, as that company may ultimately be held liable for your injuries.
If possible, obtain the driver's name, phone number, email address, physical address, and insurance information.
Check if any witnesses observed the accident. If so, get their names, contact information, and a brief statement of what they saw or heard.
If possible, take photos of the scene of the accident, including any damage to your vehicle, tire marks on the roadway, and injuries you have sustained.
Do not speak to an insurance adjuster or the trucking company until you have contacted a truck accident attorney for guidance.
One of the most important things you can do is to speak with an attorney regarding your case as soon as you are able. An experienced personal injury lawyer can help ensure that your rights are protected and that your case is managed correctly. 
Trucking companies and their insurance carriers often try to settle these claims as quickly and for as little as possible. Our Houston truck accident attorney can fight back against their efforts to dispute or underpay your claim and, instead, seek the maximum compensation you are owed. 
Common Causes of Truck Accidents 
Studies have found that the following factors in the following percentages were involved in large trucks accidents:
Brake Problems (29%): Malfunctioning brakes can lead to difficulty in stopping or slowing down, increasing the risk of accidents.
Traveling Too Fast for Conditions (23%): Driving at speeds unsuitable for the road conditions, such as bad weather or heavy traffic, can result in accidents.
Unfamiliar with Roadway (22%): Lack of familiarity with the road can lead to navigation errors, increasing the likelihood of accidents.
Over-the-Counter Drug Use (17%): The use of certain medications can cause drowsiness or impairment, affecting a driver's ability to operate the truck safely.
Inadequate Surveillance (14%): Failing to adequately monitor the surroundings can lead to collisions, especially in situations like lane changes or merging.
Driver Fatigue (13%): Fatigued drivers are more prone to errors and slower reaction times, increasing the risk of accidents.
Driver Under Work Pressure (10%): Pressure to meet tight schedules or deadlines may lead drivers to take risks or violate safety regulations.
Illegal Maneuvers (9%): Engaging in maneuvers that violate traffic laws or are unsafe can result in accidents.
Driver Inattention (9%): Distracted driving, whether due to phone use, eating, or other distractions, can lead to accidents.
Tire Problems (6%): Tire issues, such as blowouts, can lead to loss of control and accidents.
Tailgating (5%): Following other vehicles too closely reduces reaction time and increases the risk of rear-end collisions.
Jackknife (5%): Jackknifing occurs when the trailer of the truck swings out of control, often due to braking issues or slippery road conditions.
Cargo Shift (4%): Improperly loaded or secured cargo can shift during transit, affecting the stability of the truck and causing accidents.
Illegal Drugs and Alcohol (3%): Substance abuse can impair a driver's judgment and coordination, leading to accidents.
The most frequent errors that lead to truck accidents with other passenger vehicles include:
Not allowing enough space between the car and the truck: Trucks can carry as much as 70,000 pounds of cargo, and it takes a significant amount of time and space for the truck tires to bring the truck to a stop.
Going too fast for the road conditions, weather, or traffic: Speeding is a lot more than driving over the speed limit, especially for a loaded truck. Our team will carefully inspect the crash site, get as much information as possible about the road and traffic at the time of the accident, measure skid marks, and gather other evidence to get a clear picture of what happened. 
Failure to follow laws and regulations: Trucks must obey restrictions written into state law about how to drive safely and how many hours at a time a trucker can drive. Failure to follow these regulations, especially if a crash with another vehicle ensues, can increase the liability of the trucker and the trucking company.
Recklessness driving: Impatience, being late or rushed, and overconfidence in one's driving skills can dramatically affect the safety of the truck driver and others on the road. Truck drivers should make conservative choices while driving to avoid endangering others on the road.
Fatigued driving: There are strict regulations about how many hours truckers can drive per day. However, drivers make money according to how long they spend behind the wheel. Trucking companies also must meet strict delivery and pick-up schedules. Even if the driver is tired, the tension to keep driving can lead to unsafe situations.
Distracted driving: Texting, checking email, phone conversations with family members and friends, and communicating with the boss all eat away at a truck driver's attention. Drivers should always maintain their focus and concentration.
Drunk driving: Drunk driving is unsafe no matter what type of vehicle a person is driving. However, drunk driving while behind the wheel of a truck can have devastating effects.
Overloaded and improperly loaded trucks: Truck cargo must be carefully and properly loaded to avoid items shifting during transit. Overloaded and improperly loaded trucks can lead to loss of vehicle control, which may result in a range of serious accidents, including jackknife accidents.
Poor truck maintenance and truck defects: Truck drivers are typically responsible for conducting regular truck inspections and reporting any issues. Failure to conduct proper truck maintenance can lead to problems that may result in an accident. Additionally, defective truck design and faulty truck parts can also lead to serious accidents. Examples include brake failure, tire blowouts, and acceleration issues. 
Houston truck accident attorney Willie D. Powells III and his staff methodically investigate every claim to determine the cause of the crash. Our team works hard to build a case against the truck driver and/or trucking company. Our experience with truck accidents means we can often find evidence that others may have missed. 
Federal Regulations Governing Trucking Companies & Truck Drivers
In the vast expanse of highways and byways, the transportation industry serves as the lifeblood of the economy, with trucks hauling goods to every corner of the nation. However, to maintain order and ensure the safety of both drivers and the general public, the trucking industry operates under a web of federal regulations.
Among other things, these regulations cover:
Hours of Service (HOS) Regulations: One of the fundamental pillars of trucking regulations is the Hours of Service rules enforced by the Federal Motor Carrier Safety Administration (FMCSA). These rules dictate the maximum number of hours a driver can be on duty and behind the wheel to prevent driver fatigue and enhance roadway safety.
Licensing and Qualifications: Truck drivers must adhere to strict licensing and qualification standards set by the FMCSA. This includes obtaining a Commercial Driver's License (CDL) and meeting specific medical and training requirements. Ensuring that drivers are qualified helps maintain a skilled and safe workforce.
Vehicle Maintenance and Inspection: Safety on the road begins with well-maintained trucks. Federal regulations mandate regular inspections, maintenance, and repairs to ensure that trucks are in proper working condition. This includes everything from brakes and tires to lights and reflectors.
Weight Limits and Load Securement: To prevent accidents and road damage, federal regulations establish weight limits for trucks. Additionally, strict guidelines govern the securement of cargo to prevent shifting or falling during transit, reducing the risk of accidents caused by unsecured loads.
Drug and Alcohol Testing: Ensuring that drivers operate vehicles free from the influence of drugs and alcohol is a top priority. Federal regulations require trucking companies to implement rigorous testing programs to detect and deter substance abuse among drivers.
Electronic Logging Devices (ELDs): In the digital age, manual logbooks are being replaced by Electronic Logging Devices. These devices automatically record a driver's hours, providing a more accurate and easily accessible record of their duty status, promoting compliance with HOS regulations.
Insurance Requirements: Trucking companies are required to maintain sufficient insurance coverage to cover potential liabilities in the event of accidents. This ensures that victims of accidents involving trucks have recourse for compensation.
Despite both federal and state regulations, trucking companies and drivers are sometimes negligent—and other motorists suffer as a result. The trucking company may fail to properly maintain brakes, tires, and other essential equipment. A driver may be speeding, following too closely, driving fatigued, or disregarding the rules of the road. In any case, these parties should be held accountable for the pain, suffering, and immense harm they cause. 
Common Injuries Caused by Large Truck Crashes
Based simply on the laws of physics, people in passenger vehicles are more likely to suffer serious injuries in a crash with a tractor-trailer, semi-truck, or 18-wheeler than in a similar collision with a smaller, passenger vehicle. 
Common injuries caused by large truck accidents include:
Head, neck, and back injuries
Broken bones/fractures 
Amputated limbs or extremities
Internal organ damage
Rib and torso injuries
Spine injuries, including paralysis
Contusions and lacerations
Seatbelt and airbag injuries
At the Law Offices of Willie D. Powells III & Associates PLLC, we understand the serious nature of these and other truck accident-related injuries. Our team works tirelessly to build strong cases for our clients, and we aggressively pursue maximum compensation on behalf of the injured and the families of those wrongfully killed. We are even prepared to take your case to trial if necessary. 
What Compensations Can Be Received by Filing a Truck Accident Claim?
Building a good case will help you fight for compensation to cover medical care, property damage, pain and suffering, and other economic and non-economic damages. Medical damages can include hospital expenses, rehabilitation, and physical therapy. Aside from medical costs, you may also be awarded damages for loss of income and future income, if your injuries resulted in a temporary or permanent disability that prevents you from working or working in the same capacity that you used to. Damages for mental health and emotional harm may also be awarded. 
Some common examples of damages in truck accident injury cases include: 
Emergency medical care 
Ambulance and hospital fees
Ongoing and future medical care
Prescription and over-the-counter medications
Medical equipment and devices, such as prosthetics 
Past and future physical and mental pain and suffering 
Lost income, wages, and employment-related benefits 
Loss of earning ability and expected future earnings/benefits 
Emotional distress, trauma, post-traumatic stress disorder (PTSD), etc.
Costs associated with part-time or full-time in-home assistance and/or care 
Accidents involving loaded trucks and passenger cars too frequently result in the death of someone in the car. When this occurs, the spouse, parents, and children may file a wrongful death lawsuit to recover damages related to the accident. 
Damages that could possibly be recovered include:
Funeral expenses
Medical costs due to the accident
Loss of the deceased person's companionship, comfort, and guidance
Emotional damages and sorrow
Lost wages and financial contributions such as medical insurance
Punitive damages for the truck driver
 The loss of a close relative is devastating. In this circumstance, you should be able to focus on recovering from the loss of a loved one, not fighting in court for your case. A wrongful death lawsuit requires communicating with the family to explain everything that is going on legally but also to listen to family members who are going through unimaginable hardship and support them emotionally. This is really the heart of Willie D. Powells III's law practice: expertise and empathy.
How Our Houston Truck Accident Attorney Can Help
At the Law Offices of Willie D. Powells III & Associates PLLC, we have the skills, knowledge, and resources to properly investigate your accident, thoroughly prepare your case, and provide the clear guidance you need after a serious truck accident. We can give your case the care and attention it deserves, protect your rights, and fight tenaciously to secure full and fair compensation for your losses. 
If you wish to learn more, contact us today and schedule a meeting with one of the leading truck accident lawyers in Houston. Hablamos español.
---
If you have been injured in a truck accident, contact our team at (713) 360-0062.
---
Proving Negligence in a Truck Accident Case
Under Texas's fault-based auto accident system, you must prove that someone else was at fault for the accident that caused your injuries to file a personal injury claim, even when the accident involves a large truck or commercial vehicle.
In order to prove negligence in your truck accident case, you'll have to show that:
The defendant owed you a duty of care: Commercial truck drivers owe a duty of care on the road, meaning they are obligated to drive safely, follow all state and federal trucking regulations, and have their vehicle properly inspected and/or repaired as necessary in a timely manner
The defendant violated the duty of care: The driver may have breached that duty of care if they failed to drive safely, secure their load, or properly inspect their truck, or if they weren't qualified to drive the vehicle
You were injured and suffered measurable damages: You must also prove that you were injured and that you suffered economic and/or non-economic losses, such as medical expenses, lost wages, lost earning ability, pain and suffering, and more
The defendant's negligent or wrongful conduct was the cause of your damages: To have a case, you must prove that your damages were caused by the defendant's breach of the duty of care (e.g., their negligent or wrongful conduct)
A good truck accident lawyer, like Willie D. Powells III, can help to establish these facts by performing a thorough investigation. This may mean delving into the truck driver's personal life, requesting truck maintenance records, analyzing electronic data (often referred to as "black box" data), and/or taking extensive photographs.
What Makes Truck Accident Cases More Complex Than Other Auto Accident Claims?
Truck accidents can be more complex than typical auto accident cases for a variety of reasons. Complexities arise in the following ways:
High damages: Truck accidents often result in catastrophic or fatal injuries. Survivors may require ongoing medical treatment and suffer significant loss of earnings, along with current and future pain and suffering and disability.
Proving negligence: Many truck accident cases involve multiple potentially responsible parties, including the truck driver, the trucking company, and vehicle and parts manufacturers. This can make filing your claim much more complicated.
Multiple insurance companies: Trucking companies have extensive insurance coverage, and the driver may have a separate policy. If both are liable, you may be dealing with various providers who are attempting to limit their payout.
At the Law Offices of Willie D. Powells III & Associates PLLC, we are well-versed in all aspects of truck accident claims in Houston and throughout Texas. We can assist you with your case and help protect your rights every step of the way.
Who is liable for a Truck Accident in Texas?
In Texas, liability in a truck accident can be attributed to various parties depending on the circumstances of the incident. Typically, the following entities may be held liable:
Truck Driver: If the accident resulted from the driver's negligence, such as speeding, fatigue, or distracted driving, the driver may be held personally liable.
Trucking Company: The company that owns or operates the truck may be held liable for the actions of its drivers, especially if it can be shown that they failed to properly train, supervise, or monitor their drivers.
Maintenance and Repair Contractors: If the accident is caused by a mechanical failure due to inadequate maintenance or repairs, the responsibility may fall on the contractors responsible for the truck's upkeep.
Cargo Loaders: Improperly loaded or secured cargo can lead to accidents. If a third party is responsible for loading the truck and their negligence contributes to the accident, they may be held liable.
Manufacturers: If a defective truck part or component contributed to the accident, the manufacturer of that part may be held responsible.
Government Entities: In some cases, if poor road conditions or inadequate signage played a role in the accident, government entities responsible for road maintenance and safety may be held liable.
Determining liability in a truck accident can be complex and may involve multiple parties. It often requires a thorough investigation to identify the contributing factors and responsible parties.
Why Should You Hire a Truck Accident Lawyer?
In a complex truck accident case involving federal regulations and multiple potentially responsible parties, it is crucial to have an experienced truck accident lawyer by your side as soon as possible. The trucking company may have a team of lawyers and insurance adjusters on the scene momentarily after an accident involving one of its drivers. Trucking company representatives will fight to protect the driver and limit the company's liability for your injuries.
A good truck accident lawyer can help negotiate compensation far beyond what you might be able to get on your own. An at-fault trucker's insurance company may try to rush the settlement process to get you to accept a lower sum—but you don't have to take it. An experienced attorney will deflect lowball offers and work tirelessly to ensure that you are not being taken advantage of by the trucking company or its insurance carrier. What's more, a lawyer can help to keep communication professional when you might be feeling very angry and upset about the accident.
---
Call (713) 360-0062 or contact us online today to get started.
---
When you need trusted COUNSEL
Hear from past clients who worked with our team.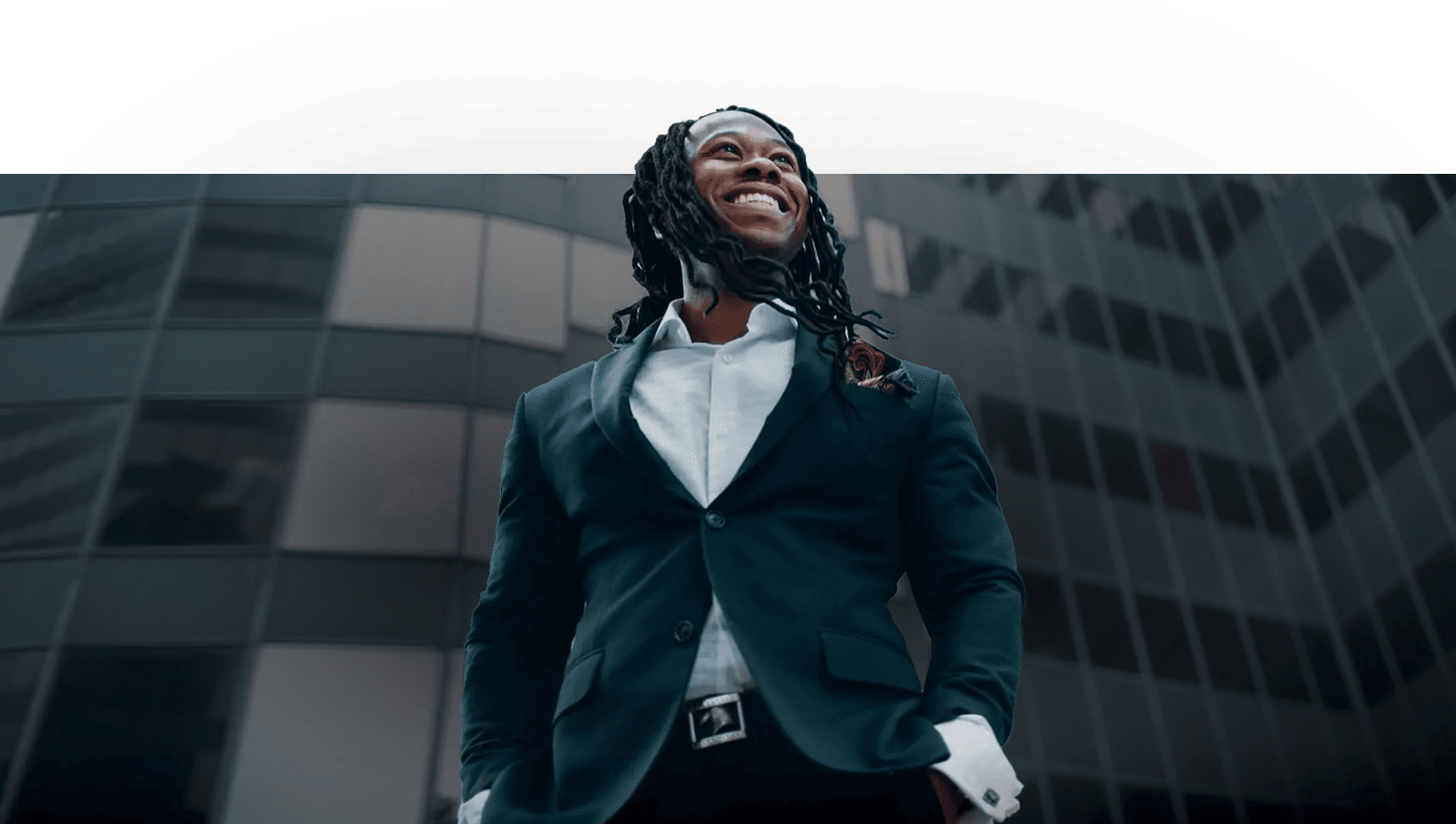 Mr. Willie Powells was always available to answer any question or concerns that arose at any time of day or night during the time he was handling my case, as well as after. The Firm has a wonderful staff as well as lawyer(s).

- Former Client

Willie Powells represented me a couple years ago when I was rear-ended. His professionalism, compassion and persistence to ensure that I was made whole were exemplary. I trust Willie to always have our family's welfare in mind while making legal deci

- Former Client

Mr. Willie Powells is an amazing business partner and friend. He has been an amazing instrument to me and my family during our disaster of Hurricane Harvey. I recommend him and this law firm to anyone and everyone.

- Former Client

They're very professional and on top of everything. Their service and competence is impeccable and definitely Houston's best! I highly recommend Mr. Powells law firm to represent you, you won't be let down.

- Former Client

Willie Powells was very responsive to my calls, questions, and concerns. He constantly kept me updated with my case and was able to give me the results I needed. He really cares about his clients! Highly recommended.

- Former Client
How can other drivers avoid 18-wheeler accidents?

Large trucks and 18-wheelers have more blind spots than normal motor vehicles.

To prevent an accident with a large commercial truck, you should avoid driving in the following areas:

20 feet in front of the truck
Roughly 30 feet to the rear of the truck
The front half of the truck in the driver's side lane
Two lanes to the right of the truck

You should also be careful when passing a big-rig, semi-truck, or similar large commercial vehicle.

You must remember the following:

Trucks require much more distance to come to a stop
Do not try to pass a truck traveling uphill or downhill
Don't merge into the lane in front of a commercial truck until there is enough space behind you that you can see the truck in your rearview mirror
Never pass a truck on the right, as the driver may not see you

What if I am partly at fault in a truck accident?

If you were not responsible for more than 50 percent of the accident, you could still seek compensation after a truck accident. Attorney Willie D. Powells III can explain how comparative negligence works, how your case will proceed, and the amount of compensation that should be pursued, even if you were partly responsible for the accident. If you wish to learn more, contact our truck accident lawyer in Houston today.

How long does a truck accident lawsuit take?

The length of your truck lawsuit will depend on, among others, the following factors:

The length of the investigation
The extent of your injuries and need for ongoing, or lifetime of medical treatment
Whether the case can be settled or must proceed to trial

It is important to remember that by hiring an attorney, you not only significantly improve your chances of recovering compensation but also of receiving an amount that reflects the full scope of the impact on your health, life, and future.

What causes truck accidents?

In a large study of the causes of 18-wheeler accidents published by the Federal Motor Carrier Safety Administration (FMCSA), researchers found that, of the large trucks involved in single and multiple-vehicle accidents, more than half (55%) were at fault for the crash.

The three major "critical events" assigned to large trucks were:

Running out of the travel lane into another lane or off the road (32%)
Loss of control of the vehicle due to speeding, cargo shift, vehicle systems failure, poor road conditions, or other reasons (29%)
Colliding with the rear of another vehicle in the truck's travel lane (22%)

What is a contingency fee basis?

Willie D. Powells III works on a contingency fee basis. This means that you don't pay any legal fees unless compensation is recovered for you. Your compensation may be recovered through a settlement or be awarded by a jury. A percentage of the compensation will cover your attorney fees. In other words, the fees are contingent on winning compensation.

How much does it cost to hire a truck accident attorney?

Hiring a truck accident attorney may be much more affordable than you think. Attorney Willie D. Powells III takes truck accident cases on a contingency fee basis, meaning you do not pay any upfront costs when you hire our firm. Instead, we only collect attorney fees if/when we recover a settlement or verdict in your case. At this point, attorney fees and other litigation-related expenses are paid via a percentage of your overall recovery. We discuss this percentage with you before you hire our firm, so there are no surprises and no out-of-pocket expenses for you.