WIN WITH WILLIE
Willie Powells is considered to be one of the finest injury lawyers practicing in Houston. Your case will be in the hands of an attorney who genuinely cares about you, your family, and your future.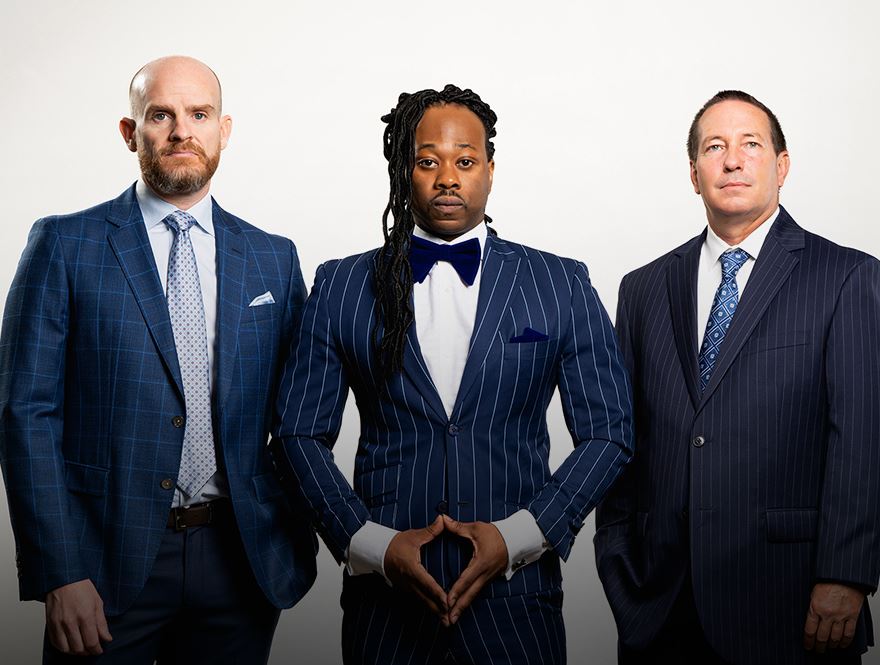 Truck Tire Blowouts in Houston
Tire Defects Leading to Truck Accidents
Truck tire blowouts, which occur when a tire shreds or explodes, are one of the leading causes of large truck accidents in the United States. Studies have shown that tire blowouts cause tens of thousands of accidents each year, many of which result in catastrophic injury and death.
If you were injured or if your loved one tragically died due to a truck accident caused by a tire blowout in Houston or the surrounding areas, reach out to the Law Offices of Willie D. Powells III & Associates PLLC today to learn how we can help. Our team has extensive experience litigating cases involving defective truck tires and other related issues, as well as a long and proven track record of success in highly complex truck accident claims. Led by Attorney Willie D. Powells III, we are prepared to aggressively advocate for your rights and the full, fair recovery you deserve.
---
There are no legal fees for you unless/until we recover compensation on your behalf. Call (713) 360-0062 or contact us online for a free consultation.
---
Who Is Liable for a Truck Tire Blowout?
When a truck tire shreds, tears, or explodes, many different parties could be liable. If the tire was defective, the manufacturer could be responsible. If the truck's cargo exceeded the tire's listed weight capacity, the party responsible for loading the cargo could be at fault. If the trucking company pressured its drivers to meet unrealistic quotas and turned a blind eye to overloaded cargo, it could be partially or entirely liable for the accident.
At the Law Offices of Willie D. Powells III & Associates PLLC, we thoroughly investigate each claim to determine whether any of the following parties are partly or wholly liable:
The tire manufacturer: Most truck tire blowouts are the result of defective tires. Some examples include poorly designed tires that separate or shred at higher speeds, tires with improper PSI ratings, and tires that wear out and weaken too quickly.
The trucking company: The trucking company could be liable for an accident caused by a tire blowout if it failed to conduct routine vehicle inspections or complete proper truck maintenance and/or repairs. It could also be liable if it failed to replace recalled tires.
The truck driver: Speeding can add excess stress on truck tires that already must carry extremely heavy loads. Additionally, a distracted truck driver may fail to see hazards on the roadway, potentially leading to a tire blowout.
The party responsible for loading cargo: Overloaded and improperly loaded cargo is one of the leading causes of truck tire blowouts. Excess weight can put additional strain on truck tires, leading to blowouts, shredding, and other problems.
A municipal entity: Hazardous roadways, including those with potholes, can increase the risk of a truck tire blowout. If a municipal agency or another entity failed to adequately maintain or repair the roadway, they could be liable for your accident.
How Do Tire Blowouts Cause Truck Accidents?
Truck tire blowouts are extremely serious, often leading to devastating or even deadly accidents. Some examples include:
Loss of vehicle control: The force of a tire blowout can easily cause the truck driver to lose control of the vehicle. The force of the explosion can cause the tractor and/or trailer to become dangerously unstable, and the driver may swerve or overcompensate. This can result in a wide variety of truck accidents, including jackknifing, fishtailing, and rollovers.
Flying tire debris: Everyone has seen scraps of tire on highways and roads. Often left behind by tire blowouts, these scraps can cause serious damage to vehicles and may even result in accidents when they are propelled through the air due to the force of an explosion. In addition to other motorists, pedestrians are at risk of serious injury and death from flying tire debris.
Loose cargo: When a truck tire explodes, shreds, or tears, the force of the incident can result in cargo becoming loose—especially if it wasn't properly secured to begin with. This can lead to cargo, hazardous materials, flammable items, and other debris spilling onto the roadway, putting other motorists at risk.
The sound of a tire exploding is incredibly loud and may frighten other drivers. Sometimes, the secondary impact of a tire blowout—other motorists panicking—can cause serious or even deadly accidents. When this is the case, multiple parties could be liable. The driver who panicked may be mostly responsible for the crash, but the tire manufacturer, trucking company, truck driver, or another third party could also share some of the blame.
---
Call our office today at (713) 360-0062 or reach us online using our secure contact form.
---
Preventing Truck Tire Blowouts
Trucking companies, drivers, manufacturers, and other parties have a responsibility to take certain measures to prevent potential harm, as well as avoid other actions that could cause foreseeable injury. Aside from manufacturers ensuring that tires are free of defects, the only way to effectively avoid tire blowouts is to conduct routine tire inspections and maintenance.
Trucking companies and other parties should regularly check truck tires for excess wear and tear. They should also avoid overinflating or underinflating tires, as well as overloaded trucks, which could place dangerous amounts of strain on truck tires. Defective and recalled tires should be immediately repaired (if possible) or replaced.
At the Law Offices of Willie D. Powells III & Associates PLLC, we believe that trucking companies, tire manufacturers, and other entities that fail to uphold their duties of care to others should be held accountable. Our truck accident attorney knows how to properly investigate accidents to determine whether a tire blowout was the cause and, if so, who is responsible. We are prepared to aggressively advocate for victims of truck accidents caused by tire blowouts in Houston, as well as the families of those wrongfully killed in fatal collisions. We are not afraid to go up against powerful corporations and other entities, and we have the necessary skills, resources, and experience to effectively fight for maximum compensation for our clients.
Contact Our Truck Accident Team for a Free Consultation
We look forward to hearing from you and learning how we can help fight for the maximum compensation you are owed. We provide our legal services on a contingency fee basis, meaning you do not pay any upfront or out-of-pocket legal fees when you hire the Law Offices of Willie D. Powells III & Associates PLLC. Instead, we collect attorney fees only when we recover a settlement or verdict on your behalf. At this time, our fees are paid via a percentage of your recovery.
We can discuss our contingency fee payment structure, as well as any questions or concerns you may have, during a free and confidential consultation. Our bilingual staff can assist you in English or Spanish.
---
Reach out to our team today at (713) 360-0062 to learn more about how we can help protect your rights after a blow-out tire accident.
---
When you need trusted COUNSEL
Hear from past clients who worked with our team.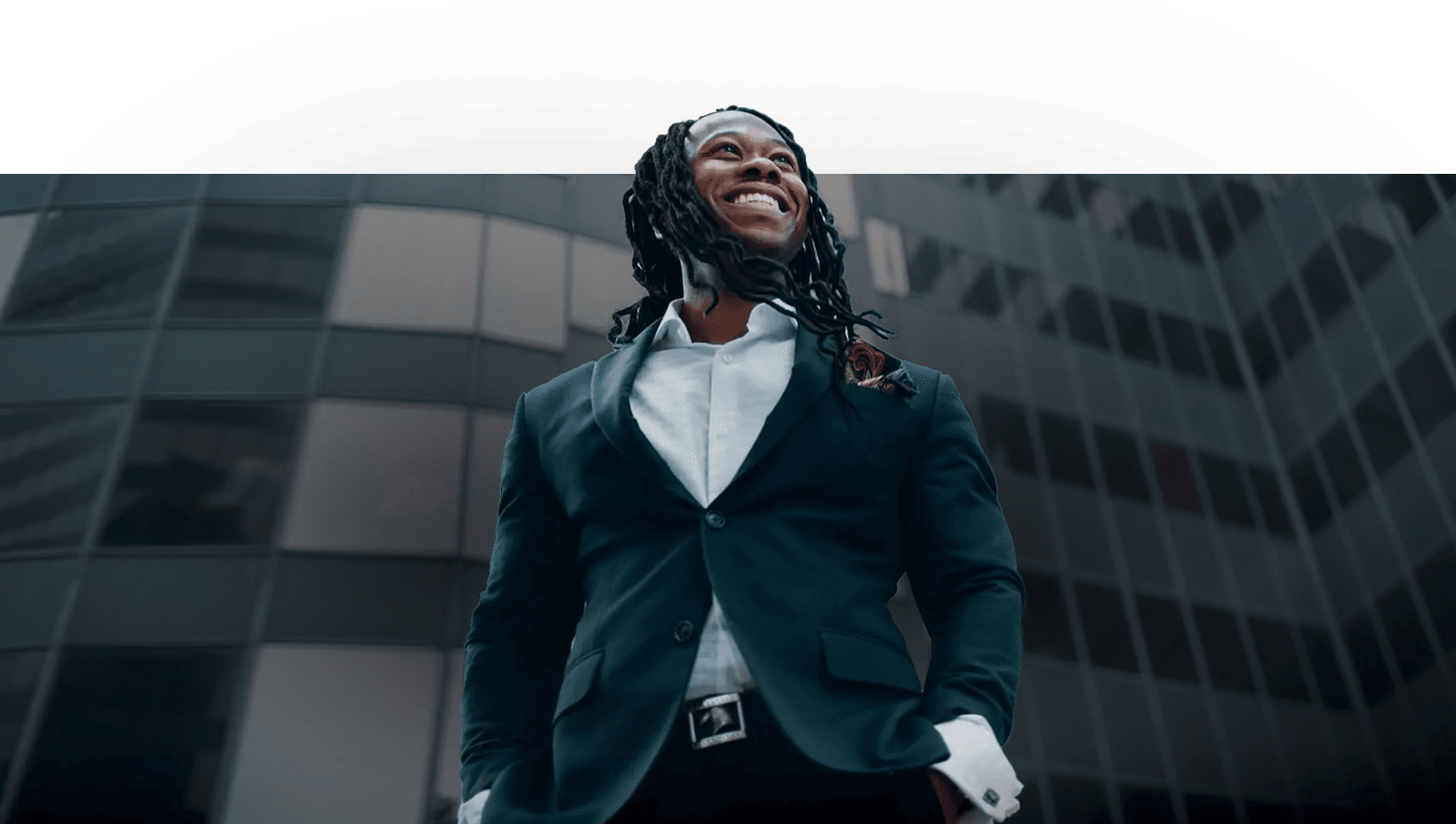 Mr. Willie Powells was always available to answer any question or concerns that arose at any time of day or night during the time he was handling my case, as well as after. The Firm has a wonderful staff as well as lawyer(s).

- Former Client

Willie Powells represented me a couple years ago when I was rear-ended. His professionalism, compassion and persistence to ensure that I was made whole were exemplary. I trust Willie to always have our family's welfare in mind while making legal deci

- Former Client

Mr. Willie Powells is an amazing business partner and friend. He has been an amazing instrument to me and my family during our disaster of Hurricane Harvey. I recommend him and this law firm to anyone and everyone.

- Former Client

They're very professional and on top of everything. Their service and competence is impeccable and definitely Houston's best! I highly recommend Mr. Powells law firm to represent you, you won't be let down.

- Former Client

Willie Powells was very responsive to my calls, questions, and concerns. He constantly kept me updated with my case and was able to give me the results I needed. He really cares about his clients! Highly recommended.

- Former Client