WIN WITH WILLIE
Willie Powells is considered to be one of the finest injury lawyers practicing in Houston. Your case will be in the hands of an attorney who genuinely cares about you, your family, and your future.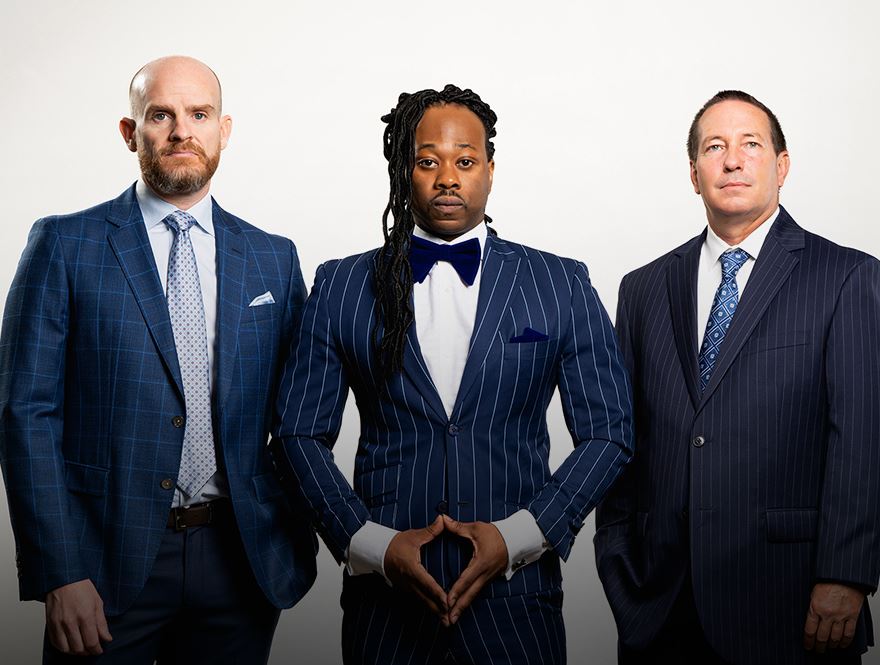 Houston Wrongful Death Attorney
Filing a Wrongful Death Lawsuit in Texas
If you have lost a loved one through someone else's negligence or wrongdoing, no award or settlement can compensate you for the loss you have suffered. A wrongful death claim is a legal action to hold the responsible party accountable and to seek justice for your loved one by recovering compensation for yourself and your family members.
At the Law Offices of Willie D. Powells III & Associates PLLC, we handle wrongful death claims to help families uncover the truth about the death of their loved ones and recover compensation to offset losses associated with the death. Our wrongful death lawyer in Houston will fight for your rights and to obtain justice for your loved one.
---
Call us today at (713) 360-0062 or contact our firm online for a complimentary consultation.
---
What Is Wrongful Death?
Wrongful death is a civil action filed against a party who has caused someone's death through negligence or intentional harm. In Texas, wrongful death claims are filed to recover damages for the exclusive benefit of the surviving spouse, children, and/or the parents of the deceased.
A wrongful death claim can be brought only when a victim who would otherwise have a personal injury claim dies as the result of negligence or intentionally harmful acts of the defendant.
Who Can File a Wrongful Death Claim in Texas?
A claim for wrongful death in Houston may be filed by the spouse, children, or parents of the deceased for the benefit of all. As stated in the statute, if none of these surviving family members have begun a claim within three calendar months after the loved one's death, the executor or administrator of the deceased's estate shall bring and prosecute the lawsuit, unless he or she is asked not to by all surviving family members who are eligible to file a claim.
What Must Be Proven in a Wrongful Death Claim?
To hold the defendant liable in a wrongful death claim, you must meet the same burden of proof that your loved one would have been required to meet if he or she had lived.
If your claim is based on negligence, you must show that:
The defendant owed the victim a duty of care
The defendant breached that duty
The breach of duty was the direct and proximate cause of the victim's death
The victim's death caused the damages you are seeking to recover
Determining Damages in a Wrongful Death Claim
The Texas wrongful death statute states that the jury may award damages in an amount proportionate to the injury resulting from the victim's death. These damages will be divided amongst the surviving spouse, children, and parents of the deceased in proportions determined by the jury.
Punitive (also known as "exemplary") damages may also be recovered when the death was caused by a willful act or omission or the gross negligence of the defendant. These types of damages are designed to punish the defendant and set an example to deter similar conduct in the future.
What Are Wrongful Death Damages Based On?
Damages awarded by the jury in a wrongful death claim are based on the losses surviving family members have suffered and are likely to suffer in the future because of their loved one's death.
These losses may include:
Funeral/burial costs
Medical expenses
Earning capacity
Inheritance
Care, support, services, maintenance, counsel, and advice of the deceased
Love, comfort, society, and companionship of the deceased
Emotional pain and suffering and mental anguish caused by the loved one's death
Why Choose Our Firm for Your Wrongful Death Claim?
At the Law Offices of Willie D. Powells III & Associates PLLC, you are not just another number. We pay attention and take extra care, treating every client as an individual. Most of our clients come to us through personal referrals, and we work to maximize the experience.
We provide our legal services on a contingency fee basis, so you do not pay any upfront or out-of-pocket fees when you hire our firm. Instead, we only collect attorney costs if/when we successfully recover compensation on your behalf.
---
Contact us online or call (713) 360-0062 to learn more or to schedule a free consultation with our experienced Houston wrongful death attorney. Hablamos español.
---
What Are the Potential Causes of a Wrongful Death Claim?
When a negligent or reckless act causes or contributes to the death of another, the close family of the victim may bring a wrongful death claim against the responsible parties.
A wrongful death case can be filed for many types of fatalities, including:
Car Accidents: Negligent driving behavior—such as driving while intoxicated, speeding, and distracted driving—can be cause for a wrongful death claim when these actions lead to fatal injuries.
Aviation Accidents: An aviation accident may be the result of some form of negligence, and, if so, the close family of a deceased victim has the right to pursue compensation through a wrongful death claim.
Medical Malpractice: Medical professionals have a duty to provide patients with an "accepted standard of care." If a medical professional fails to provide this standard of care, and the person dies as a result, a wrongful death claim can be filed against the medical professional, facility, or another negligent party.
Truck Accidents: Truck accidents are far more likely to be fatal than other motor vehicle accidents due to the size and weight of semi-trucks and 18-wheelers. If your loved one died in a truck accident, a wrongful death claim could be filed to recover compensation.
Birth Injuries: Some birth injuries are the result of medical negligence. In these cases, a wrongful death case can be filed against the medical professional and facility.
Other causes for wrongful death claims include recreational accidents, such as ATV and swimming pool accidents, bus accidents and other mass transportation accidents, pedestrian-vehicle collisions, plant explosions, workplace accidents, unsafe premises, defective products, and intentional acts of violence, such as assault, homicide, and murder.
What Is a Survival Claim & How Does It Differ From a Wrongful Death Claim?
A wrongful death claim is filed against the responsible party when it brought about the death of a loved one. The loved ones are suing for the harm they experienced as a result of losing the family member. This harm can be emotional and financial.
Some damages include:
Loss of emotional support
Loss of quality of life
Loss of companionship
Loss of financial support
A surviving spouse and surviving children have the right to pursue damages in a wrongful death claim. A survival claim can be brought against the parties responsible for the death of a loved one.
It includes the following factors:
The negligent party's actions brought pain and suffering to the family member before they died
The defendant should be held liable for the pain and suffering
The deceased person would have been able to pursue compensation had he or she lived
The compensation will be paid to the deceased person's estate
Only the heir of a deceased person or the estate representative can bring a survival claim against negligent parties in the state of Texas.
When you need trusted COUNSEL
Hear from past clients who worked with our team.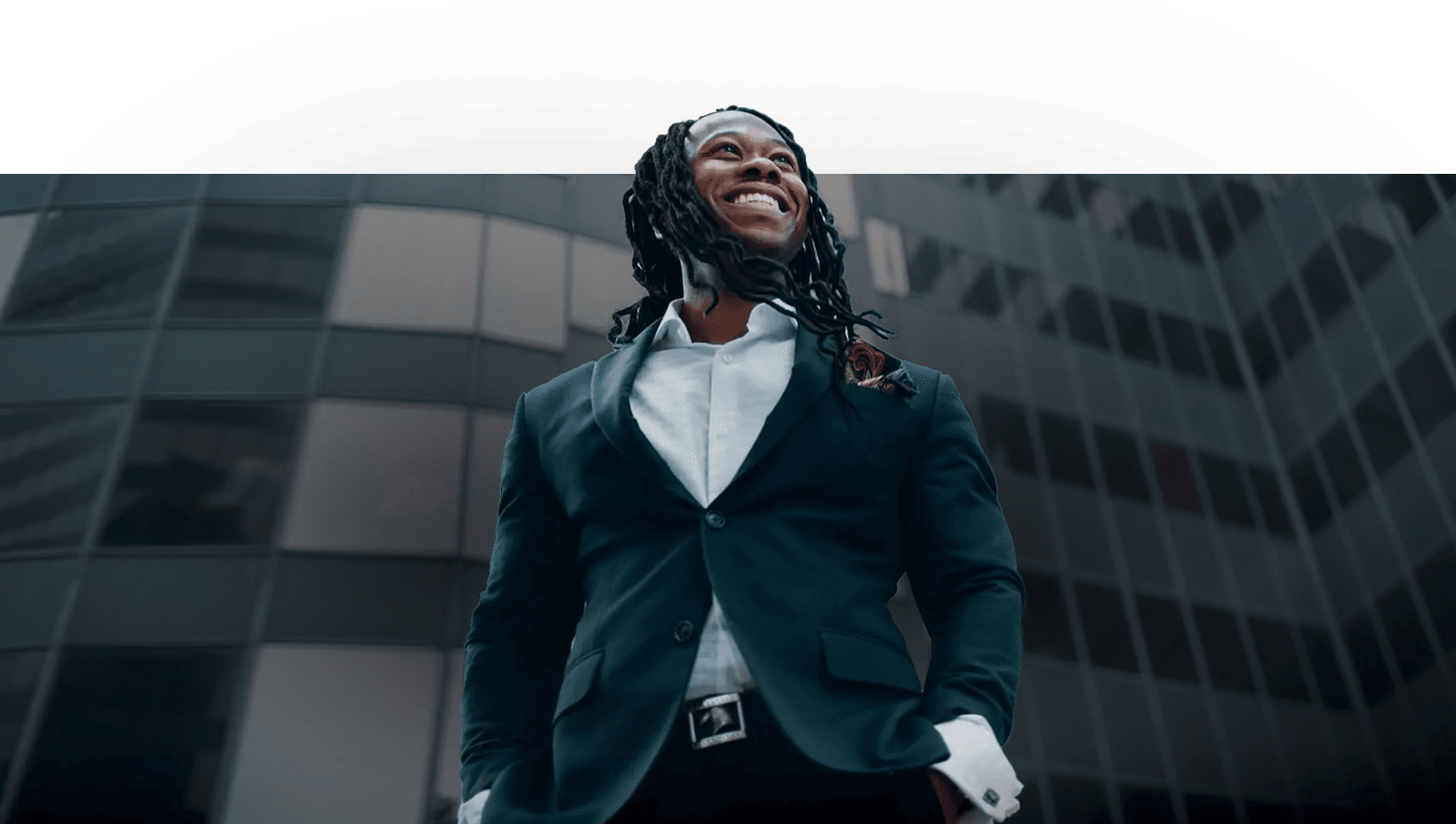 Mr. Willie Powells was always available to answer any question or concerns that arose at any time of day or night during the time he was handling my case, as well as after. The Firm has a wonderful staff as well as lawyer(s).

- Former Client

Willie Powells represented me a couple years ago when I was rear-ended. His professionalism, compassion and persistence to ensure that I was made whole were exemplary. I trust Willie to always have our family's welfare in mind while making legal deci

- Former Client

Mr. Willie Powells is an amazing business partner and friend. He has been an amazing instrument to me and my family during our disaster of Hurricane Harvey. I recommend him and this law firm to anyone and everyone.

- Former Client

They're very professional and on top of everything. Their service and competence is impeccable and definitely Houston's best! I highly recommend Mr. Powells law firm to represent you, you won't be let down.

- Former Client

Willie Powells was very responsive to my calls, questions, and concerns. He constantly kept me updated with my case and was able to give me the results I needed. He really cares about his clients! Highly recommended.

- Former Client
How much does it cost to file a wrongful death claim?

To make his services widely available to grieving families, Attorney Willie D. Powells III works on a contingency fee basis. You do not have to pay for any legal services unless compensation is recovered on your behalf.

How long do I have to file a wrongful death claim in Texas?

In the state of Texas, a wrongful death claim must be filed within two years of the deceased person's passing. There are some rare cases where more time is allowed by the court. If you are unsure as to whether you can file a wrongful death claim, the best thing you can do is speak to an experienced personal injury attorney.

What is the difference between a wrongful death claim and a criminal homicide case?

Wrongful death claims are civil lawsuits, meaning they take place outside of the criminal justice system. In contrast, manslaughter, homicide, and murder cases pass through criminal courts. This means that someone charged with manslaughter, homicide, or murder faces criminal penalties, such as prison time and steep fines. In a civil lawsuit, however, the defendant could be ordered to pay the plaintiff's damages. Additionally, in a criminal case, the burden of proof is much higher. The prosecution must prove that the defendant is guilty beyond a reasonable doubt to secure a conviction, but in a civil wrongful death lawsuit, the plaintiff only needs to prove that the defendant is more likely than not to have caused the death of the decedent to successfully recover compensation.

Will I have to go to court if I file a wrongful death lawsuit?

Many wrongful death lawsuits settle before going to trial. However, there is a chance that your case will proceed to trial, and you may have to go to court. If this is the case, you can trust our firm to fully prepare you for litigation.