WIN WITH WILLIE
Willie Powells is considered to be one of the finest injury lawyers practicing in Houston. Your case will be in the hands of an attorney who genuinely cares about you, your family, and your future.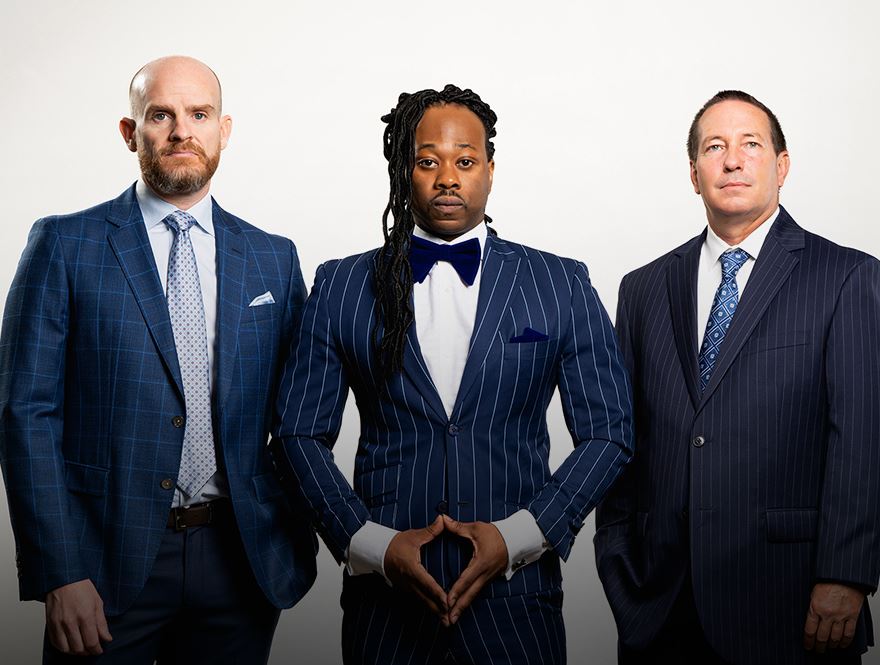 ATV Accident Lawyer Houston
All-Terrain Vehicle Injury Attorney
All-terrain vehicles (ATVs) can be dangerous, particularly for children and young adults. According to National Highway Traffic Safety Administration (NHTSA) statistics, young people under the age of 21 account for 30% of all ATV traffic crash fatalities in a recent 10-year period. At The Law Offices of Willie D. Powells III and Associates, PLLC, we represent people who have been injured and are in need of an all-terrain vehicle accident attorney in Houston. We pay attention, take extra care, treat every client like an individual, and will fight vehemently to protect your rights.
How Do ATV Accidents Occur?
Rollovers are the most common type of ATV accident, accounting for 42% of injury crashes, as reported by Life Sciences. When an all-terrain vehicle flips or rolls over, the driver and passenger can be thrown from or pinned down by the ATV. In general, ATVs are not designed to carry passengers and doing so can greatly increase the risk of an accident.
---
Schedule a free consultation with our team today to learn more.
---
ATV Crash Statistics
NHTSA provides the following data about ATV accidents in a recent 10-year period:
Most all-terrain vehicle-related fatalities were occupants of ATVs.
The majority were 15 to 24 years of age.
2,918 of the ATV fatalities were operators and 442 were passengers.
74% (2,476) were killed in single-vehicle crashes.
26% (884) died in multiple-vehicle collisions.
86% (2,895) were killed in rural areas and 13% (443) were killed in urban areas.
In Texas alone, there were 172 all-terrain vehicle fatalities.
Why Choose Us?
If you or your loved one has been hurt in an ATV crash, you need an experienced ATV accident lawyer in Houston to handle your case. At The Law Offices of Willie D. Powells III and Associates, PLLC in Houston, we get most of our clients from personal referrals. Willie D. Powells is different – not your average lawyer – and he will tenaciously pursue full and fair compensation for your injuries.
Common Injuries in All-Terrain Vehicle Accidents
Many families opt for ATVs because of their ease of use. Although they have four wheels (balancing skills are not required to operate an all-terrain vehicle) they lack roll cages and seat belts. ATVs can be risky, particularly for younger, uninitiated drivers.
Common injuries in ATV crashes include:
Concussions: In a study reported by Life Sciences, researchers found that less than 20% of riders hurt in ATV accidents were wearing helmets.
Fractures: Bones are often broken when riders are thrown off, toppled, or run over by an ATV.
Knee and leg injuries: When an ATV begins to tip over, it is a natural reaction to extend and brace with the leg.
Internal organ injuries: Serious injuries to internal organs can occur when riders are thrown off, toppled, or run over.
Spinal cord injuries: ATV rollovers can cause spinal cord injuries and paralysis.
Leading Causes of ATV Accidents
The following factors are the most common reasons for ATV accidents:
Reckless driving
Driving under the influence
Riding on paved roads
Inexperienced drivers
Riding off the trail
Underage passengers or drivers
Lack of ATV path maintenance
Lack of ATV maintenance
Faulty design
Faulty parts
Vehicle system failure
Why Are So Many Children Hurt in ATV Accidents?
Increasing popularity of all-terrain vehicles has contributed to an increase in ATV injuries among children. Most children lack the fine motor skills, cognitive abilities, and physical strength to operate an ATV with the highest level of safety. The AAP (American Academy of Pediatrics) does not recommend all-terrain vehicles for children under the age of 16.
---
Work with a team dedicated to protecting your rights by calling (713) 360-0062!
---
Safety Tips For Avoiding ATV Accidents and Injuries
Many thrill-seekers know that riding all-terrain vehicles is an entertaining recreational activity. Unfortunately, they also have the potential to be very dangerous if ridden improperly, and in some cases, even when you follow the rules. The following tips can help you to stay safe while riding an ATV:
Invest in the proper safety gear and always wear it while riding an ATV. Helmets, goggles, non-skid boots, and armor can help prevent serious injuries.
Don't attempt unsafe maneuvers that you and your vehicle cannot handle. Your vehicle has limits, and when pushed, result in a serious or even fatal accident.
Thoroughly inspect your ATV before riding it to ensure all systems are in working order.
Take a safety course before riding an ATV. A safety course can help even an experienced rider to handle an emergency.
Check the weather before you leave to ensure you don't get stuck in a storm or other dangerous situation.
Always carry a radio, cell phone, and a back-up charger.
Always read the ATV manual, so you fully understand the correct way to operate the vehicle.
Who is Liable for ATV Injuries in texas?
The responsible party in an ATV accident will depend on the circumstances surrounding the crash. Potentially liable parties may include:
Operator of the ATV, if that person was driving negligently and caused the crash
Owner of an ATV who allowed an underage or experienced driver to operate the vehicle or was otherwise negligent
Manufacturer or seller of an all-terrain vehicle with a dangerous design
Our ATV accident attorney at The Law Offices of Willie D. Powells III and Associates, PLLC will thoroughly investigate your accident to determine who was at fault.
---
If you wish to learn more, contact us today and schedule a consultation with arguably the best ATV accident lawyer Houston has to offer.
---
When you need trusted COUNSEL
Hear from past clients who worked with our team.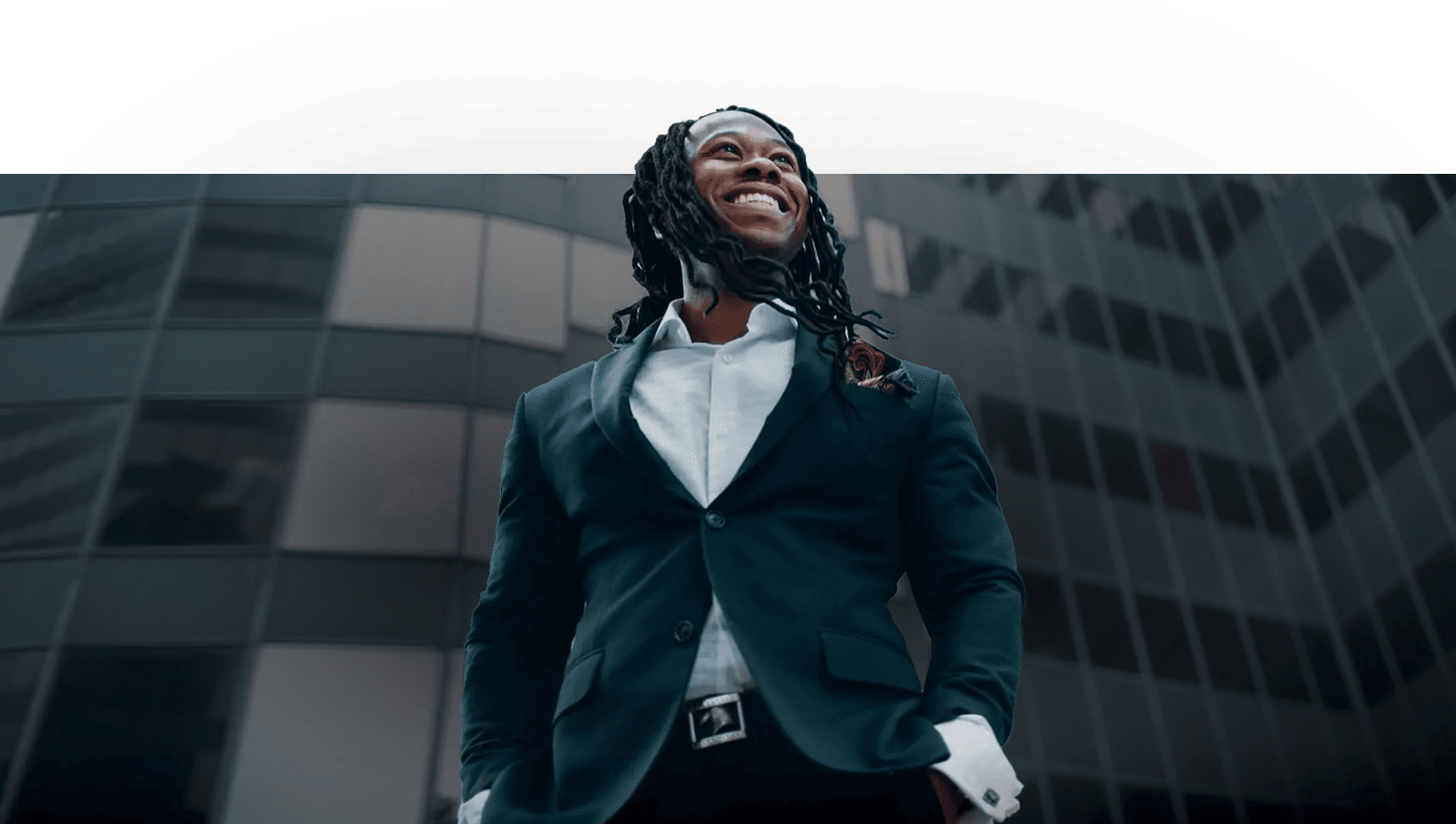 Mr. Willie Powells was always available to answer any question or concerns that arose at any time of day or night during the time he was handling my case, as well as after. The Firm has a wonderful staff as well as lawyer(s).

- Former Client

Willie Powells represented me a couple years ago when I was rear-ended. His professionalism, compassion and persistence to ensure that I was made whole were exemplary. I trust Willie to always have our family's welfare in mind while making legal deci

- Former Client

Mr. Willie Powells is an amazing business partner and friend. He has been an amazing instrument to me and my family during our disaster of Hurricane Harvey. I recommend him and this law firm to anyone and everyone.

- Former Client

They're very professional and on top of everything. Their service and competence is impeccable and definitely Houston's best! I highly recommend Mr. Powells law firm to represent you, you won't be let down.

- Former Client

Willie Powells was very responsive to my calls, questions, and concerns. He constantly kept me updated with my case and was able to give me the results I needed. He really cares about his clients! Highly recommended.

- Former Client
What should I do immediately following an ATV accident?

You must take the following steps immediately after an ATV accident:

1. Seek medical assistance, even if you feel you are uninjured
2. Document the accident and injuries if possible
3. File a police report
4. Acquire the names of witnesses
5. Get help from an experienced ATV accident attorney

Why is finding the right ATV accident lawyer so important?

Even when equipped with safety features, sustaining an injury while riding an ATV is far more likely than with many other types of vehicles. The exposed design leaves passengers and drivers with little protection, and a high center of gravity makes an ATV more prone to rollover.

Because ATV injuries are often serious, life-threatening or fatal, if you are injured, you need an experienced ATV attorney that is well-versed in the laws associated with a personal injury claim or lawsuit.

What is an ATV or UTV?

An all-terrain vehicle or ATV is a motorized vehicle designed with the following specifications:

Built to travel on low-pressure or non-pneumatic tires
A seat that is designed to be straddled by the operator
Designed for off-highway travel
Type I ATVs are built for single operators
Type II ATVs are designed for one operator and one passenger, with the passenger seat located directly behind the driver.
The most common type of ATV known as a "quad bike" is used most often for racing, hunting, and certain types of work. These vehicles can weigh over 500 pounds and can reach speeds of up to 60 mph.

A UTV can seat two to four riders and is designed to handle more extreme terrain. They have bench or bucket seats, and a steering wheel, while an ATV is equipped with a handlebar steering system. UTVs are often used in farming and other types of outdoor work.