WIN WITH WILLIE
Willie Powells is considered to be one of the finest injury lawyers practicing in Houston. Your case will be in the hands of an attorney who genuinely cares about you, your family, and your future.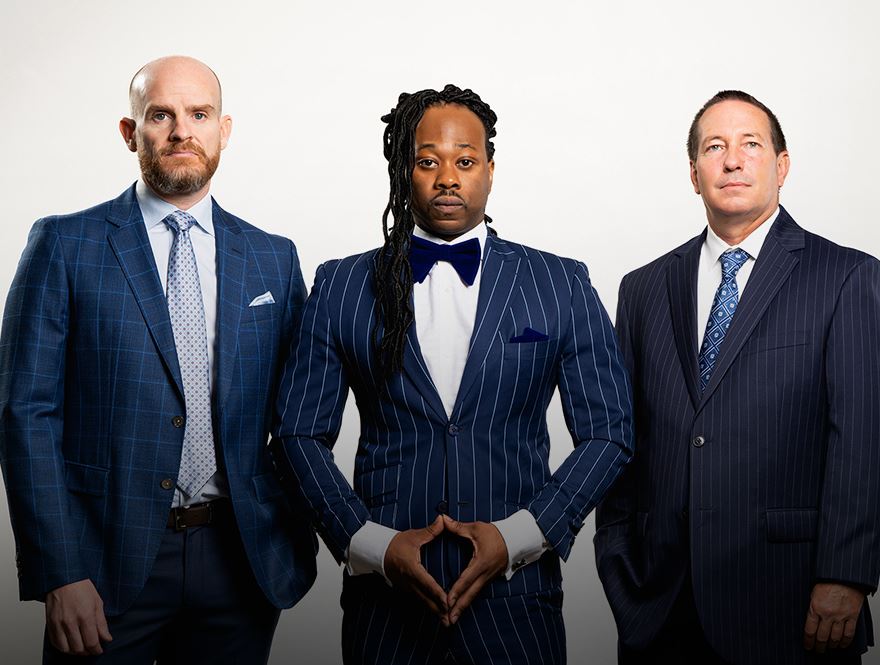 Houston Spine Injury Lawyer
Spinal Cord Injuries in Texas
If you have suffered a spinal cord injury due to another's negligence, you know how overwhelming such injuries can be. In addition to the trauma of the injury itself, many uncertainties often surround a patient's recovery and what their future will look like. You may be asking, "What will my physical capabilities or limitations be? Will I be able to work? Will I be able to have children or take care of the family I already have? Who will take care of me if I cannot do necessary tasks myself?"
If someone else bears responsibility for your spinal cord injury, the injustice of your situation is probably also on your mind. That is why Attorney Willie D. Powells III became a lawyer—to help level unfairness by seeking justice. At the Law Offices of Willie D. Powells III & Associates PLLC, we are tough advocates for the injured. As your Houston spine injury lawyer, Willie D. Powells III will fight vehemently for your rights and give your case the attention it deserves.
---
Call us today at (713) 360-0062 or contact us online for your free consultation.
---
The Function of the Spinal Cord
When you consider how we rely on the spinal cord for everyday activities, it's easy to see why any spinal cord injury can harm your quality of life. The spine is made up of 26 bone discs (vertebrae) that protect the spinal cord and allow you to bend and straighten. Trauma to the spinal column can impair the ability of the spinal cord to send and receive messages from the brain to the body.
According to the Cleveland Clinic, the spinal cord is a tube of nervous tissue and cells located inside your spine that runs from your brain down your back. The spinal cord is what allows your brain to communicate with the rest of your body.
The spinal cord's four main components include:
Cervical (neck)
Thoracic (chest)
Lumbar (lower back)
Sacral (pelvis)
These areas contain a total of 31 pairs of nerves. The bone, or spine, that protects it is also called the vertebral column.
The spinal cord does much more than enable us to walk. It controls all of our body movements and functions, even our breathing. If you've ever had a doctor tap your knee to gauge your involuntary patellar reflex, that movement is controlled by the spinal cord. The spinal cord is also responsible for sending pain signals throughout the body.
Spine Injury Facts
The following data about spinal cord injury is provided by the American Association of Neurological Surgeons (AANS):
Approximately 250,000 to 450,000 people in the U.S. have a spinal cord injury
An estimated 17,000 new spinal cord injuries occur every year in the U.S.
Motor vehicle accidents are the most common causes of spinal cord injuries in adults under the age of 65, and falls are the leading cause in adults over the age of 65
More than half of all spinal cord injuries in the U.S. affect people between the ages of 16 and 30
Approximately 80% of spinal cord injury victims are male
Types of Spinal Cord Injuries
The higher the location of the injury on the spine, the more it affects the functions of the body. Paraplegia, involving paralysis of the legs and lower body, results from spinal cord injuries in the lumbar or thoracic sections. Tetraplegia (also known as quadriplegia) results from injury to the cervical spine and affects all four limbs.
There are two main categories of spinal cord injury (SCI):
Complete Spinal Cord Injury: Complete SCI results in total loss of sensory and motor function below the level of the injury.
Incomplete Spinal Cord Injury: With an incomplete SCI, there is some function remaining below the level of the injury.
Spinal cord injuries are costly, not just when it comes to immediate medical treatment but also due to necessary ongoing care and living adaptations that so often accompany these types of catastrophic injuries. Those with spinal cord injuries are particularly vulnerable in the first year after the accident occurred. Injured parties who also have neurological problems can have additional increased complications during that first year, as well.
The parts of your body affected depends on where the injury occurs. We often hear spine vertebrae described with letters and numbers, such as "C1." The C stands for the area of the spine. In this case, it means the cervical or neck area and the respective affected nerves. The T stands for the thoracic or chest area. L stands or the lumbar or lower area. The categories for these injuries include:
Cervical C1-C8 – Tetraplegia or quadriplegia, affecting both arms and legs, including the back of the head and neck, and also the diaphragm
Thoracic T1-T12 and Lumbar L1-L5 – Paraplegia, with partial loss of function or weakness in the legs. May also cause issues with sexual, bowel, and bladder functions
Sacral S1-S5 – Affects the brain's communication to our hips and legs, primarily leading to bowel, bladder, and sexual dysfunction
What Are the Most Common Causes of Spine Injury?
According to the Mayo Clinic, spinal cord injuries occur due to trauma to the spinal cord area. Blunt force trauma can cause spinal cord injuries. Cuts and punctures to the spinal cord can also cause severe damage.
According to the Shepherd Center, the most common causes of spinal cord injury include:
Falls, particularly in older adults over age 65 (31.32%)
Violence, mainly gunshot and knife wounds (13.84%)
Sports-related accidents, such as playing football, involvement in equestrian sports, and diving in shallow water (8.46%)
Additional causes include diseases, such as osteoporosis and cancer. Alcohol is also often a factor in SCI cases and, rarer, medical error or negligence can lead to spine injuries and related complications.
Many spinal cord injury victims develop secondary problems that wouldn't have occurred without the original injury, such as infections and loss of or impairment of motor functioning, incontinence, sexual dysfunction, and more. While rare, it's also possible to develop infections or spinal cord nerve damage during medical procedures, such as receiving an epidural for childbirth or surgery.
At the Law Offices of Willie D. Powells III & Associates PLLC, we are committed to pursuing the best possible outcome for our clients. If you have sustained a spinal cord injury, our team can investigate your accident, assess the full extent of your losses, thoroughly prepare your case, and negotiate on your behalf for the maximum compensation available under the law.
There are no fees for you unless/until we win your case. If you wish to learn more, contact us today and schedule a consultation with a leading spine injury attorney in Houston.
---
Call (713) 360-0062 or contact us online to get started.
---
Car Accidents & Spine Injuries
Car accidents are a common cause of spine injuries in Houston. Trauma to the spinal column in a collision can cause fractures that require immediate surgery to prevent further spinal cord damage.
Spinal cord injuries causing paralysis are catastrophic injuries sustained in automobile crashes with long-term consequences for the victim.
Recovering Compensation for Spine Injuries
A violent automobile collision or another type of accident can cause serious damage to the spine, including fractured vertebrae, ruptured discs, and spinal cord injury. If you have suffered serious spine injuries in an accident caused by someone else's negligence, you may be able to file a compensation claim.
Damages you may be entitled to claim include:
Medical expenses
Lost wages
Lost earning potential
Pain and suffering
In some cases, you may also be eligible for punitive damages. Sometimes referred to as "exemplary" damages, punitive damages may be awarded to punish the defendant for egregious misconduct, gross negligence, or intentional infliction of injury.
According to The Miami Project, a program of The University of Miami's Miller School of Medicine, the expenses for someone suffering from a C1-C4 injury can surpass a million dollars in the first year, with those costs increasing significantly depending on age. Even less serious spinal cord injuries can cost victims hundreds of thousands of dollars.
The impact doesn't stop there. Consider your quality of life from the loss of bladder control or sexual function. Many spinal cord injury victims have to modify their homes or vehicles, incurring additional costs. It's often impossible to return to their former jobs or to even work at all.
At the Law Offices of Willie D. Powells III & Associates PLLC, our Houston spinal cord injury lawyer is prepared to pursue all possible avenues of compensation on your behalf.
We leave no stone unturned in pursuing maximum compensation for our clients, and we are fully prepared to represent you at trial if necessary.
What to Expect During Your Spine Injury Case
A spine injury case requires the assistance of a personal injury attorney. Spinal cord injuries can lead to a lifetime of challenges, including long-term medical care—at an extremely high cost.
If injured in a car accident, slip and fall, motorcycle accident, bicycle accident, as a pedestrian, or another incident, the personal injury claim or lawsuit must establish that the liable party caused your spinal injury through an act of negligence. In spinal injury cases associated with defective products, such as a faulty airbag or seatbelts, the claim or lawsuit may be filed against a vehicle manufacturer, parts manufacturer, retailer, or other responsible parties.
The process for a spinal injury case is similar to that of most other personal injury claims. It typically consists of the following steps:
Meeting with Your Personal Injury Attorney: After undergoing medical treatment for your injuries, you will meet with your attorney to discuss your case. Your attorney will gain access to your medical records and other vital information to support your claim.
Case Investigation: Our attorney will need to research your case thoroughly to understand the extent of your injuries and the long-term impact on your life to determine what damages to pursue. Once your case is valued, the first step is usually filing a claim with the liable party's insurance company.
Settling Your Case: Many personal injury cases are settled without going to trial. Your attorney will negotiate with attorneys from the insurance company for the other party, who will typically make an offer. Your attorney will then inform you of the settlement amount and whether this amount is appropriate for your case.
Filing a Lawsuit: If a settlement offer is too low and does not reflect the extent of your injuries, your pain and suffering, and the loss of quality of life, a lawsuit can be filed. A judge will then establish a timeline for your case. Once the lawsuit has been filed, the insurance company is often inspired to make a more reasonable settlement offer.
The verdict: If you win your case, the defendant will owe you damages, as decided by the jury. If the defendant does not file an appeal, this will be the final phase of your spinal injury case.
When you need trusted COUNSEL
Hear from past clients who worked with our team.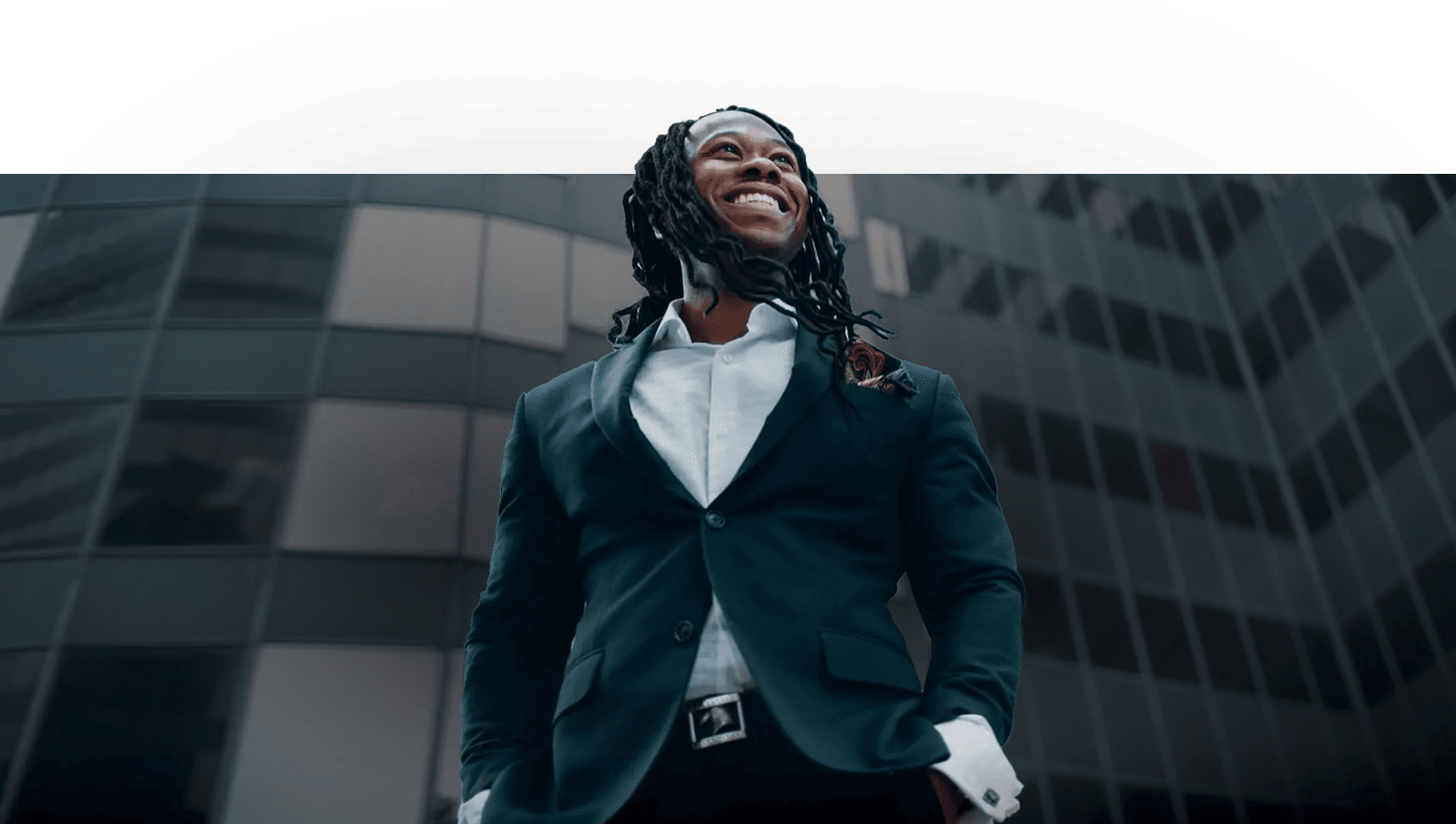 Mr. Willie Powells was always available to answer any question or concerns that arose at any time of day or night during the time he was handling my case, as well as after. The Firm has a wonderful staff as well as lawyer(s).

- Former Client

Willie Powells represented me a couple years ago when I was rear-ended. His professionalism, compassion and persistence to ensure that I was made whole were exemplary. I trust Willie to always have our family's welfare in mind while making legal deci

- Former Client

Mr. Willie Powells is an amazing business partner and friend. He has been an amazing instrument to me and my family during our disaster of Hurricane Harvey. I recommend him and this law firm to anyone and everyone.

- Former Client

They're very professional and on top of everything. Their service and competence is impeccable and definitely Houston's best! I highly recommend Mr. Powells law firm to represent you, you won't be let down.

- Former Client

Willie Powells was very responsive to my calls, questions, and concerns. He constantly kept me updated with my case and was able to give me the results I needed. He really cares about his clients! Highly recommended.

- Former Client
How long do I have to file a spine injury lawsuit?

In Texas, you have two years from the date of the injury or the date on which you discovered the injury to file a lawsuit. If this two-year statute of limitations expires, you will almost certainly lose your right to sue the liable party for damages.

How much does it cost to hire a spine injury attorney?

Most personal injury attorneys, including Willie D. Powells III, work on a contingency fee basis. Under this agreement, the attorney will only be paid for their services if you receive compensation in the form of a settlement.

How long does a spine injury case last?

The length of a spinal injury case can vary widely based on the extent of the injuries, the investigation into the facts in your case, and the negotiation process. In many cases, the discovery process may take from six months to a year. While there is no set amount of time that a spinal injury claim can take before it is settled, most injury claims are resolved within one to two years.