WIN WITH WILLIE
Willie Powells is considered to be one of the finest injury lawyers practicing in Houston. Your case will be in the hands of an attorney who genuinely cares about you, your family, and your future.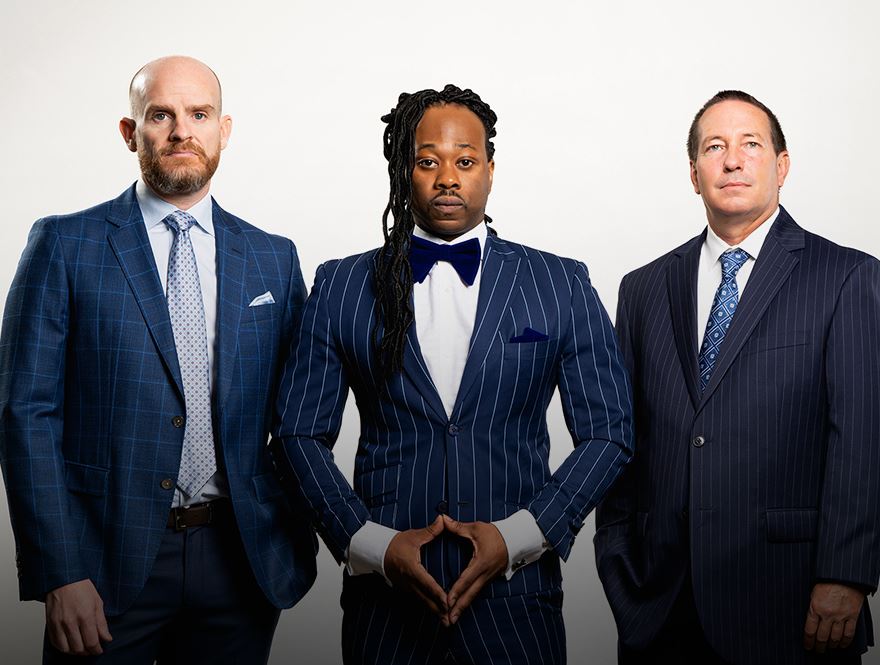 Bus Accident Lawyer Houston
According to the Federal Motor Carrier Safety Administration, there were 4,696 fatal crashes involving large trucks or buses across the country in 2019. Although bus accidents occur less frequently than car accidents, they have the potential to cause serious injuries to individuals involved in a crash.
Whether you were hit by a bus or injured as a passenger on a bus, our experienced Houston bus accident lawyer can help. At the Law Offices of Willie D. Powells III and Associates, PLLC, you are not just another number. We will treat you as an individual and give your case the care and attention it deserves. We have the necessary skills and experience to help you hold the at-fault party accountable for their negligence.
If you choose to work with us, we will:
Investigate the cause of the bus accident
Gather evidence to support your claim
Identify the liable party or parties
Estimate the damages you incurred
Negotiate with the insurance company on your behalf
Fight your case out in court if necessary.
Bus accidents, like large truck accidents, can be somewhat complex to investigate since there may be multiple liable parties and multiple insurers. Apart from the bus driver, other potentially responsible parties include the bus company, a third-party maintenance company, parts manufacturers, and others. You will need the help of an attorney to identify all liable parties and all potential sources of compensation.
---
Contact our team today to learn how we can help you recover after a bus accident in Houston, TX.
---
Common Causes of Bus Accidents
Most motor vehicle accidents are caused by human error. Common causes of bus accidents include:
Driver negligence: Examples of negligent bus driving behavior include distracted driving, drowsy driving, speeding, driving under the influence of alcohol or drugs, and failure to yield the right-of-way.
Bus company negligence: Bus companies are responsible for hiring or failing to adequately train and supervise negligent drivers, and for failing to inspect and maintain mechanical equipment to ensure it is working properly.
Defective bus parts: Bus accidents may be caused by defective and malfunctioning parts. In such cases, the manufacturer or distributor of the defective part may be liable for injuries.
Types of Buses
The two main categories of buses you see on the road are:
Privately or commercially-owned buses
Government-owned buses
Privately-owned buses are owned by companies that transport paying customers for profit. Examples include tour buses, charter buses, and shuttles. Although there may be a fare, government-owned buses, such as school buses and city buses, are running on a non-profit basis as part of a larger service to the public.
This difference is noteworthy when it comes to recovering compensation for injuries sustained in a bus accident caused by the negligence of the bus driver or bus company. As they are effectively owned by the general public, government-owned buses have a high degree of protection from lawsuits, even if the driver or bus company is at fault for your injuries.
Bus Accident Statistics
FMCSA provides the following statistics about bus accidents:
From 2006 to 2016, on average, intercity buses accounted for 13%, school buses accounted for 40%, and transit buses accounted for 34% of buses involved in fatal crashes.
The number of buses involved in fatal accidents decreased by 14% from 263 in 2015 to 227 in 2016.
35,000 people were injured in 15,000 bus crashes in 2016.
264 people were killed in 225 fatal bus crashes in 2016.
Insurance Coverage for Bus Accidents
All buses are required by federal law to carry a certain amount of insurance coverage, depending on the number of passengers carried by the bus. The more passengers it carries, the higher the insurance requirements will be.
Can You Sue the Government for Bus Accident Injures?
Under the Texas Tort Claims Act (Civil Practice and Remedies Code, Title 5, Chapter 101), you can sue the government for bus accident injuries. However, there are limitations on when you can sue, what you can sue for, and how much you can recover in damages.
Why Choose Us?
If you have been injured in a bus accident, it is important to have an experienced attorney by your side. At the Law Offices of Willie D. Powells III and Associates, PLLC in Houston, we pay attention, take extra care, and treat every client as an individual.
You can have confidence that we are dedicated to protecting your rights and actively pursuing the maximum compensation available under the law for your injuries.
---
Schedule a free consultation with our Houston bus accident lawyers today to learn more.
---
Who is Liable For My Injuries After a Bus Accident?
Assigning liability after a bus accident case will depend on the type of bus and the individual ultimately found to be at fault for the accident. The defendants or responsible party may include:
The bus driver
The bus supervisor
A charter bus driver
The school bus driver
The driver of another vehicle
The bus maintenance company
The city, state or county bus agency
The bus owner
The bus manufacturer
For a successful claim or lawsuit, it must be established that the defendant owed the plaintiff "a duty of care" and that this duty was breached, which resulted in the plaintiff suffering injuries. Filing a bus accident claim can be very complicated, as more than one party may be at fault.
If you wish to learn more, contact us today and schedule a consultation with arguably the best bus accident attorney Houston has to offer.
---
Seeking legal assistance from an experienced Houston bus accident attorney can help you navigate the system and recover the compensation you deserve.
---
When you need trusted COUNSEL
Hear from past clients who worked with our team.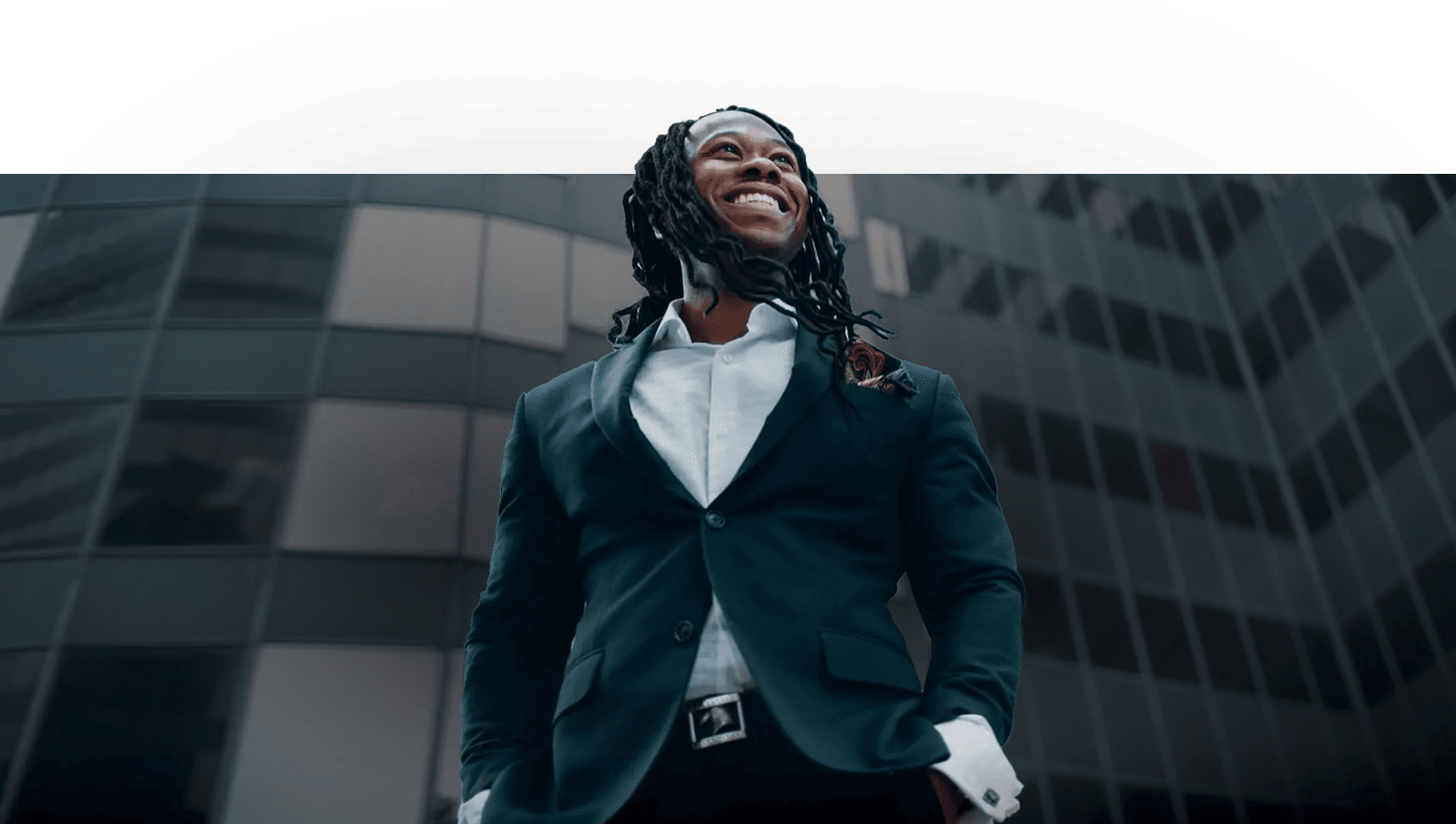 Mr. Willie Powells was always available to answer any question or concerns that arose at any time of day or night during the time he was handling my case, as well as after. The Firm has a wonderful staff as well as lawyer(s).

- Former Client

Willie Powells represented me a couple years ago when I was rear-ended. His professionalism, compassion and persistence to ensure that I was made whole were exemplary. I trust Willie to always have our family's welfare in mind while making legal deci

- Former Client

Mr. Willie Powells is an amazing business partner and friend. He has been an amazing instrument to me and my family during our disaster of Hurricane Harvey. I recommend him and this law firm to anyone and everyone.

- Former Client

They're very professional and on top of everything. Their service and competence is impeccable and definitely Houston's best! I highly recommend Mr. Powells law firm to represent you, you won't be let down.

- Former Client

Willie Powells was very responsive to my calls, questions, and concerns. He constantly kept me updated with my case and was able to give me the results I needed. He really cares about his clients! Highly recommended.

- Former Client
How can I avoid getting into a bus accident?

The following safety tips should be observed when traveling by bus:

Before boarding the bus, stand six feet away from the curb
Keep a close eye on young children and don't allow them to approach a bus until it has come to a full stop
When stepping in front of a bus at a stoplight, stop sign, or crosswalk, leave 10 feet of distance between you and the bus, and ensure the driver has seen you
Never walk behind a bus
Allow the bus to come to a complete stop before approaching the door or getting out of your seat
Always use a rail when on a moving bus
Secure loose items
Always use seatbelts when available
Do not distract the bus driver
Report any unsafe driving immediately by calling 911

What damages can be recovered from a bus accident claim?

The following types of damages can be pursued in a bus accident claim:

Medical expenses
Lost wages
Lost earning capacity
Compensation for loss of quality of life
Compensation for pain and suffering
Compensation for wrongful death
Punitive damages (damages paid to punish the liable party)

As a passenger, do I have any special protections?

When you board a bus, whether operated by the county, a school, a church, a bus line, or a bus charter company, the driver and company have a duty to take reasonable precautions to keep you safe from harm. If they fail to do so and you are injured, you have a right to sue the responsible parties for compensation.

How long do I have to file a bus accident claim in Texas?

You must file a personal injury lawsuit before the statute of limitations expires. In the state of Texas, the statute of limitations is two years from the date of the accident. This applies to all types of bus accident cases whether you are a passenger, pedestrian, vehicle driver, cyclist, or motorcyclist.

For city, county, or state buses, you will typically have only 90 days in which to file a "notice of claim," after which you lose your right to pursue compensation for damages.

What should I do immediately after a bus accident?

Some of the steps taken after a bus accident can directly impact the outcome of your personal injury claim or lawsuit. Important steps include:

Seek medical care. Get medical attention even if you are unsure of the extent of your injuries.
Preserve evidence from the accident. If possible, take photos or videos with your cell phone.
Call the police and file a police report. A police report could be a key piece of evidence in your case.
Contact a lawyer to manage your case. An experienced bus accident attorney can review your case and help you to take the necessary legal steps to protect your right to financial compensation.