WIN WITH WILLIE
Willie Powells is considered to be one of the finest injury lawyers practicing in Houston. Your case will be in the hands of an attorney who genuinely cares about you, your family, and your future.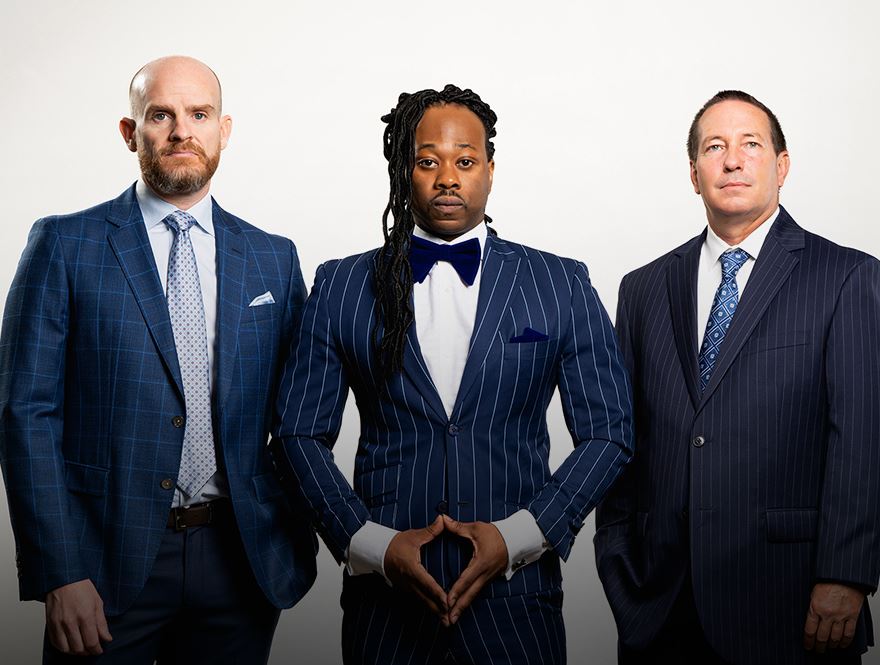 Houston Pedestrian Accident Lawyer
Pedestrian-Vehicle Collisions in Texas
According to the Texas Department of Transportation (TxDOT), pedestrian fatalities account for almost 20% of all traffic-related deaths in the state. In other words, about one in five people killed in traffic accidents in Texas is a pedestrian.
It goes without saying that human beings are no match for large, heavy, fast-moving vehicles. When pedestrians are struck by cars, pickup trucks, SUVs, and other motor vehicles, they tend to suffer catastrophic injuries and an array of life-changing physical, emotional, and financial challenges. Sadly, many pedestrians die as a result of their injuries.
At the Law Offices of Willie D. Powells III & Associates PLLC, we stand up for the rights of pedestrian accident victims, as well as the families of those wrongfully killed. Houston pedestrian accident attorney Willie D. Powells III is a fierce advocate for the injured and is dedicated to holding negligent parties accountable for the immense pain and suffering they cause.
---
Call our firm at (713) 360-0062 or use our online contact form to request your free initial consultation today. Hablamos español.
---
What Are the Most Common Causes of Pedestrian Accidents?
According to the TxDOT, the top three leading causes of pedestrian accidents in Texas include:
Speeding: The faster a vehicle is traveling, the more time it takes to stop. Motorists who drive too fast are often unable to stop in time to avoid hitting pedestrians who may be crossing, entering, or walking along a roadway.
Inattention: Just as distracted driving is dangerous, so too is walking while distracted by a cellphone, another person, or something else. Inattention by both drivers and pedestrians is a common factor in numerous pedestrian accidents.
Failure to Yield the Right of Way: There are certain times when motorists must yield the right of way to pedestrians and vice versa. When either the driver or the pedestrian fails to yield the right of way, a serious or potentially fatal collision can result.
While these may be the leading causes of pedestrian accidents in Texas, they are not the only ones.
Other common factors in pedestrian-vehicle collisions include:
Running red lights, stop signs, etc.
Pedestrians crossing the roadway illegally
Poor visibility, nighttime driving, and inclement weather
Poorly marked crosswalks
Traffic law violations
Unsafe or illegal turns, passing, and other driving maneuvers
Aggressive or reckless driving
Driving too fast in areas with heavy foot traffic, such as parking lots
By identifying the cause of the accident, our Houston pedestrian accident attorney can determine who is liable for your damages. We conduct exhaustive investigations and meticulously prepare every case for litigation to ensure that we are always ready to meet any legal challenge that may arise.
Do Pedestrians Always Have the Right of Way in Texas?
have a responsibility to take every possible precaution to avoid hitting people on foot, there are many instances in which pedestrians are legally required to yield to oncoming traffic.
The Texas Transportation Code requires pedestrians to yield to motorists when:
Coming to an intersection with a yellow or red traffic signal and/or "wait" or "do not walk" pedestrian signal
Attempting to cross a roadway outside of a marked or unmarked crosswalk at an intersection
Crossing a roadway where there is an available pedestrian tunnel or overhead crossing
Suddenly leaving a curb or similar safe area to enter a roadway and oncoming motorists cannot reasonably stop in time to avoid a collision
That being said, motorists are required to yield to pedestrians in many situations. Anytime a pedestrian crosses a roadway or intersection in the direction of a green traffic signal or "walk" signal in a marked or unmarked crosswalk, motorists must yield. Additionally, motorists must yield to pedestrians when emerging from a driveway, alleyway, private road, or building and a pedestrian is walking along a sidewalk that intersects the opening.
Is Jaywalking Illegal in Texas?
It is illegal to jaywalk—or cross a roadway outside of a marked crosswalk between two adjacent intersections with traffic control devices in operation—in Texas. Not only does jaywalking put the pedestrian at risk of a citation, but it also puts them at serious risk of catastrophic bodily injury or death.
If you are found to have been jaywalking or otherwise violating Texas pedestrian laws when the accident occurred, you could be assigned a portion of the blame. If you are more than 50% at fault, you cannot file a personal injury claim under the state's modified comparative negligence rule. Even if you were no more than 50% at fault, you won't be able to recover the full amount you are seeking in damages. Instead, your settlement or verdict will be reduced by your percentage of assigned fault.
For example, if a person was hit by a speeding motorist while jaywalking, the pedestrian may be assigned 50% of the blame. If the pedestrian suffered $100,000 in damages, they would only be able to recover up to 50% of this amount, or $50,000.
As you can see, being found partly at fault for a pedestrian accident can significantly affect your recovery. It is crucial that you speak with an experienced pedestrian accident lawyer, like Attorney Willie D. Powells III, about your legal rights and options. An attorney can work to uncover the true cause of the collision, as well as fight back against the insurance company's efforts to dispute or undervalue your claim.
Common Injuries Caused by Pedestrian Accidents
Pedestrians often suffer severe, life-altering injuries when they are hit by multi-ton vehicles.
Some of the most common injuries associated with pedestrian accidents include:
Head, neck, and back injuries
Spine injuries, such as paralysis
Severe cuts, scrapes, abrasions, and bruises
Internal bleeding
Broken bones/fractures
Soft tissue and organ damage
Blunt force trauma
Sadly, these injuries are often fatal. In fact, pedestrians are significantly more likely to die in motor vehicle accidents than the occupants of such vehicles in standard car accidents. In Texas, about one in five people killed in traffic accidents are pedestrians.
---
There are no fees for you unless/until we win your case! Call (713) 360-0062 or contact us online today to get started with a free consultation.
---
Compensation for Pedestrian Accident Victims
Due to the severity of victims' injuries, pedestrian accidents often result in hundreds of thousands of dollars in damage.
These damages include (but are not limited to):
Emergency medical care
Ambulance fees
Hospitalization
Surgery
Medications
Medical equipment/devices
Rehabilitation
Physical therapy
Ongoing and future medical treatment
Lost income/wages
Loss of employment benefits
Loss of future earnings
Physical and mental pain and suffering
Emotional distress
Post-traumatic stress disorder (PTSD)
Loss of consortium
In-home assistance and care
Home modifications
Diminished earning ability due to disability/impairment
When an individual dies due to their injuries, their family will also likely suffer extensive emotional and economic hardships, ranging from loss of financial support and income to loss of love, companionship, comfort, counsel, and guidance.
At the Law Offices of Willie D. Powells III & Associates PLLC, we fight to help our clients recover every cent they are owed after devastating pedestrian-vehicle collisions. Our Houston pedestrian accident lawyer is passionate about holding negligent motorists accountable and may even be able to seek punitive damages on your behalf. Also known as "exemplary" damages, punitive damages are meant to punish the defendant for gross negligence or willful/wanton misconduct.
What to Do After a Pedestrian Accident
If you have been involved in a pedestrian accident, there are several things you can—and should—do to protect yourself, your rights, and your future recovery.
If possible, try to do the following:
Call 911 and have the police come out to the scene of the accident
Seek medical attention, even if you believe you were not seriously injured
File an official accident report with the police and/or the Texas Department of Motor Vehicles
Get the name, contact information, and insurance information of the driver
Take pictures of the accident scene, your injuries, and other pertinent evidence
Talk to any witnesses who saw what happened and get their names and contact information
Follow all of your doctor's recommendations during your recovery
Avoid talking to insurance adjusters from the driver's auto insurance company
Never sign anything or agree to a settlement without talking to a personal injury lawyer first
Contact a personal injury lawyer who can help with your claim
Our team is available to take your call 24 hours a day, 7 days a week. We respond quickly to all calls, texts, and emails because we know how important communication is to you and your case. Our goal is to work as quickly and efficiently as possible to secure the fair compensation you are owed. However, if necessary, we are willing to take your case to trial.
---
Our firm is known for its aggressive approach to personal injury litigation; learn how we can help you get back on your feet and fight for the fair recovery you are owed after a pedestrian-vehicle accident. Contact us today.
---
When you need trusted COUNSEL
Hear from past clients who worked with our team.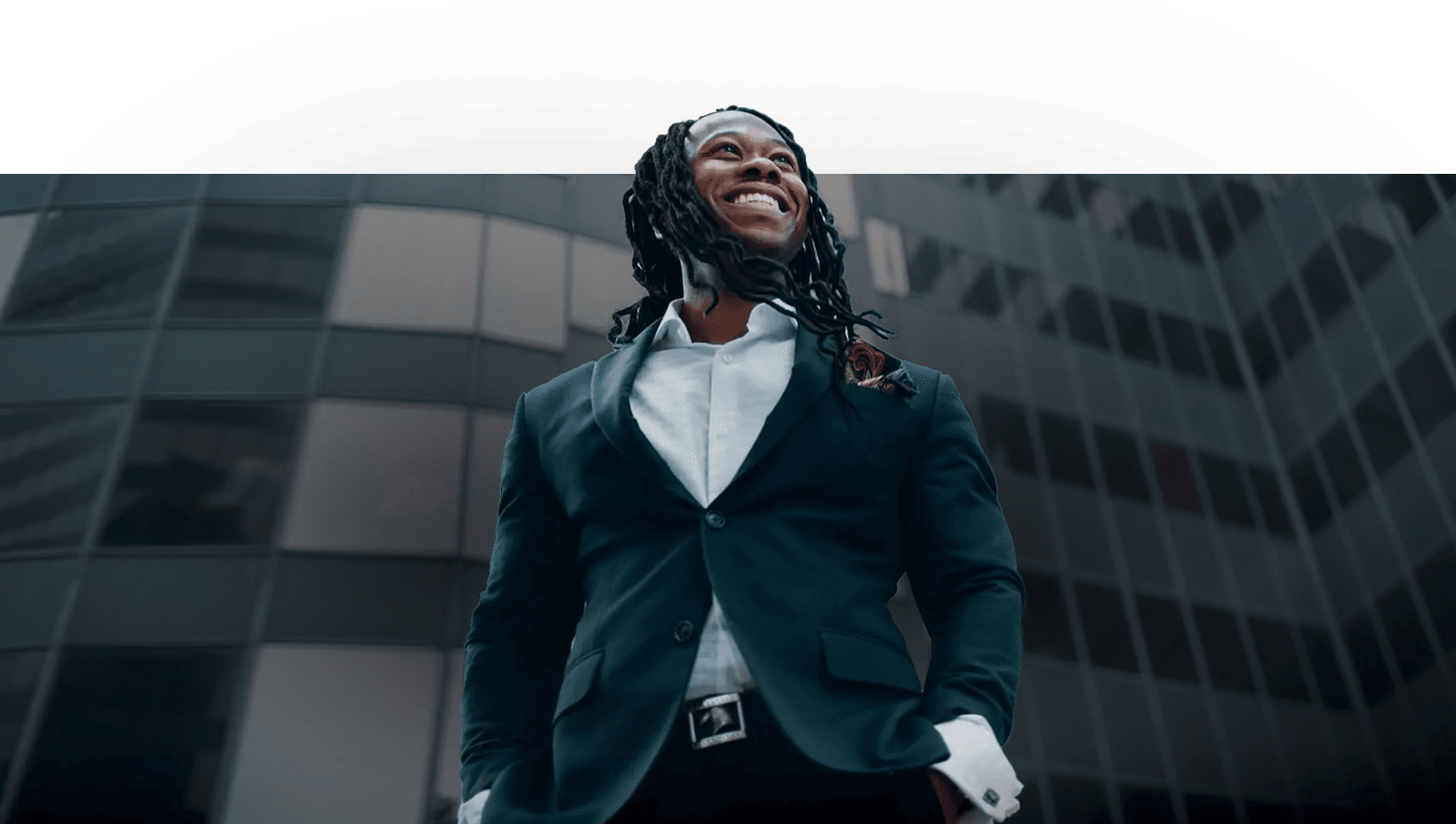 Mr. Willie Powells was always available to answer any question or concerns that arose at any time of day or night during the time he was handling my case, as well as after. The Firm has a wonderful staff as well as lawyer(s).

- Former Client

Willie Powells represented me a couple years ago when I was rear-ended. His professionalism, compassion and persistence to ensure that I was made whole were exemplary. I trust Willie to always have our family's welfare in mind while making legal deci

- Former Client

Mr. Willie Powells is an amazing business partner and friend. He has been an amazing instrument to me and my family during our disaster of Hurricane Harvey. I recommend him and this law firm to anyone and everyone.

- Former Client

They're very professional and on top of everything. Their service and competence is impeccable and definitely Houston's best! I highly recommend Mr. Powells law firm to represent you, you won't be let down.

- Former Client

Willie Powells was very responsive to my calls, questions, and concerns. He constantly kept me updated with my case and was able to give me the results I needed. He really cares about his clients! Highly recommended.

- Former Client