WIN WITH WILLIE
Willie Powells is considered to be one of the finest injury lawyers practicing in Houston. Your case will be in the hands of an attorney who genuinely cares about you, your family, and your future.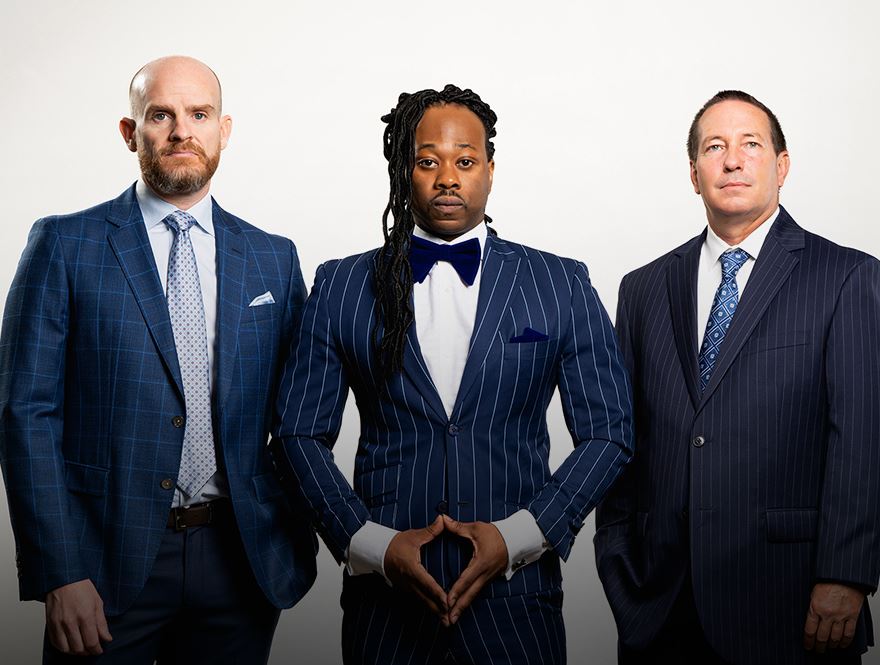 Houston Rideshare Accident Attorney
Uber & Lyft Accidents in Texas
Were you injured in an Uber or Lyft accident in Houston or the surrounding areas? If so, you could be entitled to compensation for damages you incurred due to the crash. Whether you were injured as a passenger in an Uber or were hit by a Lyft driver, you have the opportunity to hold the at-fault party accountable through a personal injury claim or lawsuit.
The Houston rideshare accident lawyer at the Law Offices of Willie D. Powells III & Associates PLLC has the knowledge and experience to thoroughly investigate the accident that caused your injuries. Our team can determine liability, collect evidence to prove your case, document and calculate losses you suffered, negotiate with the insurance company on your behalf, and even take your case to civil court if necessary.
---
We are ready to fight for you. Call (713) 360-0062 or contact us online to schedule a complimentary consultation today. Hablamos español.
---
How Are Rideshare Accident Cases Different from Other Car Accident Claims?
Rideshare accidents are more complex than regular car accidents. If you were injured in an Uber accident or a Lyft accident, you will need to determine who was at fault for the accident. The at-fault driver will be responsible for compensating you.
Uber and Lyft's accident policies are dependent on the driver's status at the time of the crash. For example, if an Uber driver hits you and is off the clock or not logged into the Uber app, you would file a claim against the driver's personal liability insurance policy. However, if the driver has accepted a ride or is on a ride, then you would file a claim against Uber's third-party liability policy of up to $1 million.
Uber and Lyft both recognize three distinct driving periods in which coverage is available to accident victims:
Period 1: The rideshare driver has the app turned on and is waiting for a ride request
Period 2: The rideshare driver has accepted a ride request but doesn't have the passenger in the vehicle yet
Period 3: The rideshare driver is actively transporting a passenger
If you were injured in an accident caused by a rideshare driver during any of these driving periods, you may be covered by the rideshare company's insurance policy.
However, it is important to note that Uber, Lyft, and other rideshare companies generally classify their drivers as "independent contractors," rather than "employees." This allows the rideshare company to dispute liability, even when the rideshare driver was clearly at fault for the crash.
If the rideshare company argues that it is not liable, you may need to file a claim against the rideshare driver's private auto insurance carrier. The insurance carrier will likely deny your claim, however, as most private auto insurance policies do not cover damages incurred when the policyholder is operating a vehicle in a commercial capacity. If this happens, you may need to file a lawsuit directly against the at-fault rideshare driver to receive compensation for your damages.
To determine which entity is liable for compensating you, you should consult with our experienced rideshare accident attorney in Houston about the details of your case.
What Is the Deadline for Filing a Rideshare Accident Lawsuit in Texas?
Uber, Lyft, and other rideshare accidents are subject to the same statute of limitations as other auto accidents in Texas. This means that you have just two years from the date of the accident to bring your claim in court. If the statute of limitations expires, the court will surely dismiss your case, and you will not be able to recover any compensation from the liable party.
We encourage you to act quickly after a rideshare accident. Our team can assist you in filing your insurance claim, personal injury lawsuit, or wrongful death lawsuit. We will handle all of the legal details so that you can focus on what matters most: healing.
---
Call us at (713) 360-0062 or contact us online using our secure submission form today to get started. Hablamos español.
---
What Compensation Is Available to Rideshare Accident Victims?
Depending on the circumstances of your case, you might be able to recover compensation for:
Present and future medical expenses related to your injuries, including hospital bills, rehabilitative care, surgery costs, medication expenses, and more
Lost income if you cannot return to work because of your injuries
Lost earning ability if you cannot perform all of your job duties because the accident left you temporarily or permanently disabled
Vehicle damage if you were hit by the rideshare driver
Pain and suffering, including physical pain, emotional distress, mental anguish, loss of quality of life, and post-traumatic stress disorder (PTSD)
At the Law Offices of Willie D. Powells III & Associates PLLC, we fight for maximum compensation for our clients. As your Houston rideshare accident attorney, Willie D. Powells III is prepared to pursue every possible source of recovery on your behalf. He understands the complex nature of these cases and has a proven track record of success in helping victims of Uber and Lyft accidents recover the fair settlements they are owed for their pain, suffering, and other damages. If necessary, he is ready and willing to take your case to trial to pursue the fair amount you deserve.
Why Choose Our Houston Rideshare Accident Team?
Navigating the aftermath of any motor vehicle accident can be incredibly challenging, but this is especially true after a rideshare accident. The process is complicated, costly, and time-consuming—but you don't have to do it alone.
When you turn to the Law Offices of Willie D. Powells III & Associates PLLC, you get an entire team of experienced legal professionals on your side, all of whom are ready to fight tirelessly for you and your recovery. We truly care about our clients and will provide the compassionate, attentive, and personalized legal representation you deserve.
Our team has what it takes to help you seek the compensation you are entitled to. We offer a free, no-risk consultation to all prospective clients.
---
Contact the Houston Uber and Lyft accident attorney at the Law Offices of Willie D. Powells III & Associates PLLC today to evaluate your legal options.
---
When you need trusted COUNSEL
Hear from past clients who worked with our team.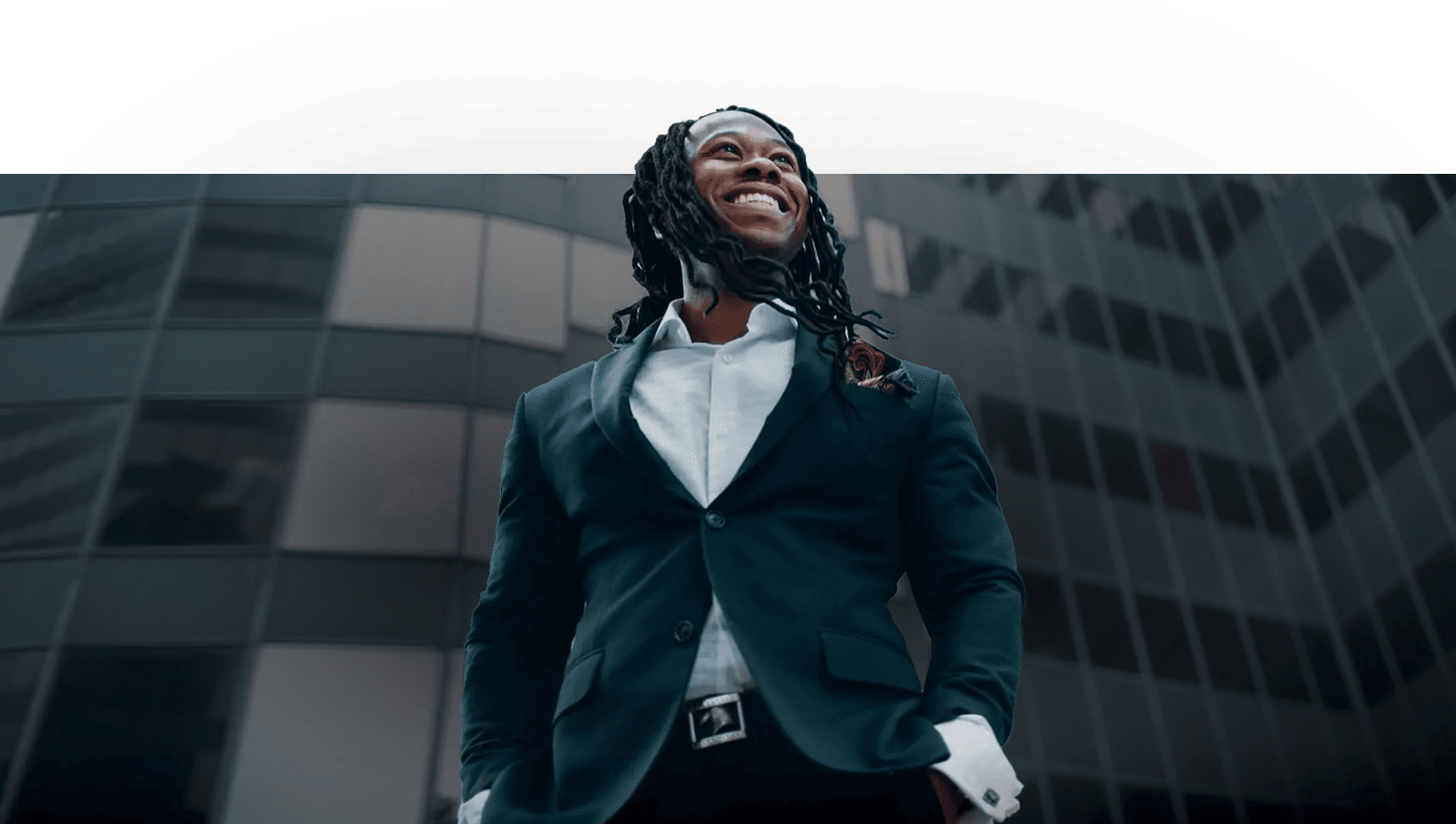 Mr. Willie Powells was always available to answer any question or concerns that arose at any time of day or night during the time he was handling my case, as well as after. The Firm has a wonderful staff as well as lawyer(s).

- Former Client

Willie Powells represented me a couple years ago when I was rear-ended. His professionalism, compassion and persistence to ensure that I was made whole were exemplary. I trust Willie to always have our family's welfare in mind while making legal deci

- Former Client

Mr. Willie Powells is an amazing business partner and friend. He has been an amazing instrument to me and my family during our disaster of Hurricane Harvey. I recommend him and this law firm to anyone and everyone.

- Former Client

They're very professional and on top of everything. Their service and competence is impeccable and definitely Houston's best! I highly recommend Mr. Powells law firm to represent you, you won't be let down.

- Former Client

Willie Powells was very responsive to my calls, questions, and concerns. He constantly kept me updated with my case and was able to give me the results I needed. He really cares about his clients! Highly recommended.

- Former Client