WIN WITH WILLIE
Willie Powells is considered to be one of the finest injury lawyers practicing in Houston. Your case will be in the hands of an attorney who genuinely cares about you, your family, and your future.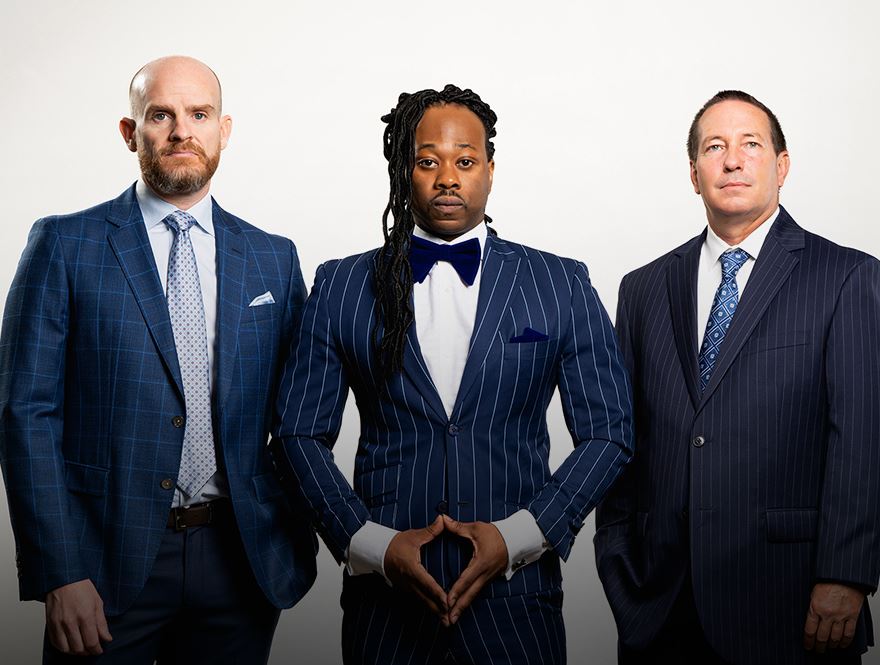 Multiple Vehicle Collisions Lawyer Houston
What Are Multiple Vehicle Collisions?
With so much traffic in Houston, the roads can often be a dangerous place, with even the most cautious drivers finding themselves caught up in multiple vehicle collisions. These types of crashes happen when a first vehicle stops suddenly, or makes a grave error, followed by a chain reaction of other vehicles colliding. Multi car accidents can cause extensive injury, trauma, property damage and financial burden. If you were involved in a multi-car pile-up, a skilled lawyer can help you to navigate the legalities and exact appropriate compensation.
What Are Chain Reaction Accidents?
Chain reaction crashes occur when one car rear ends another car in front of it, triggering a series of related collisions. The accident occurs in a "chain" of three or more vehicles. Chain reaction accidents occur daily in Houston, due to the heaviness of traffic and driver inattention at traffic stops. Usually the initial car in the chain is held responsible for damages.
What Are Common Causes of Multiple Vehicle Collisions?
Sudden stops or slowdowns – An unexpected or abrupt stop on a freeway can cause rear-end pile ups.
Hazards on the road – Debris, animals or spilled truck loads can cause a driver to lurch out of control, resulting in a multi car collision.
Poor weather conditions – Sleet, rain, snow or fog can lead to not only visibility concerns, but also slipping and sliding on a wet road, making driving hazardous to all.
Speeding – If a driver is speeding, they have much less time to react to surprises. If they make a mistake, an entire row of cars can end up in a multi vehicle crash.
Driver negligence – If a driver is drowsy, distracted or under the influence, the consequences can be deadly. Drivers using cell phones, eating, reading maps, listening to music or talking are not focused on the road, and may end up causing accidents.
What is Considered "Driver Negligence"?
Multi-car accidents are typically caused by driver negligence. Drivers can be negligent in a variety of ways, including:
Distracted driving
Drunk or intoxicated driving
Aggressive driving
Speeding
Driving too fast for the conditions
Following too closely (tailgating)
Fatigued driving
Who is At Fault and How Do You Establish That?
The authorities will consider the timing between vehicle collisions. If you immediately collided with another car as part of a chain reaction to a rear end crash in front of you, you will mostly likely not be considered the sole cause of the accident. If there was a gap between the primary car wreck and your vehicle colliding with another, then Texas law may hold you accountable for a new incident, citing your inability to drive defensively.
Pursuing Compensation for Multi-Car Pileup Injuries
If you were injured by a negligent driver who caused a multi-car pileup in Houston, you could pursue compensation from the at-fault driver through a personal injury claim or lawsuit. To bring a successful claim, you'll need to demonstrate that the driver is liable for the multiple-car accident. There are four main elements of liability:
Duty of Care: You must show that the at-fault driver owed a duty of care to you and other road users. In this context, all drivers have a legal duty to operate their vehicles safely and follow traffic laws to prevent accidents.
Breach of Duty: You must demonstrate that the at-fault driver breached their duty of care. This means you need to prove that the driver acted negligently or recklessly in some way, such as by speeding, texting while driving, running a red light, or engaging in other unsafe behaviors.
Causation: You must establish a direct link between the at-fault driver's breach of duty and the multi-car pileup. In other words, you need to show that the driver's negligent actions were the proximate cause of the accident and your injuries.
Damages: Finally, you need to provide evidence of the damages you suffered as a result of the accident. This may include medical bills, property damage, lost wages, pain and suffering, and other economic and non-economic losses.
To strengthen your personal injury claim or lawsuit, you should gather evidence such as accident reports, witness statements, photographs, medical records, and any other documentation that can help establish these elements of liability. It's also advisable to consult with an experienced car accident attorney in Houston who can guide you through the legal process and help you build a strong case to seek the compensation you deserve.
---
Schedule your free consultation with our team today.
---
Are There Insurance Issues With Multiple Car Accidents?
All drivers in Texas must carry a minimum of $30,000 per person, $60,000 for bodily injury liability, and $25,000 in property damage coverage. When a multi car collision happens, those numbers may barely cover the costs. Adjusters may call all the parties involved in the crash and pressure them to admit fault in order to protect their own clients, so it's mandatory that you hire your own lawyer to protect you and settle your claim. Make sure you speak to a lawyer first before answering any questions or making any statements about your involvement in a multi vehicle collision.
Comparative Fault Can Reduce Your Recovery
Car accident victims who are found to be 50% or less at fault for the accident have their recovery reduced by their assigned degree of fault. For example, a person awarded $100,000 in damages who was found to be 30% at fault for the accident would have his or her recovery reduced to $70,000.
Why choose Willie D. Powells?
Will Powells can help you to navigate the tricky process that occurs after a multi car accident. Without legal representation, you may be blamed for actions that were not your fault or you may be victimized by ruthless insurance companies that want to pay out virtually nothing. Willie D. Powells III will insist on fairness and justice, and won't stop until he has achieved your goals. He is confident, driven and experienced, and will ensure your rights and best interests are fully protected.
We do not collect any legal fees unless/until we recover compensation for you, whether through settling your case or fighting on your behalf in court. Our bilingual team can assist you in English and Spanish, and we are happy to answer any questions you may have.
---
To schedule your free and confidential consultation, contact our team directly at (713) 360-0062.
---
When you need trusted COUNSEL
Hear from past clients who worked with our team.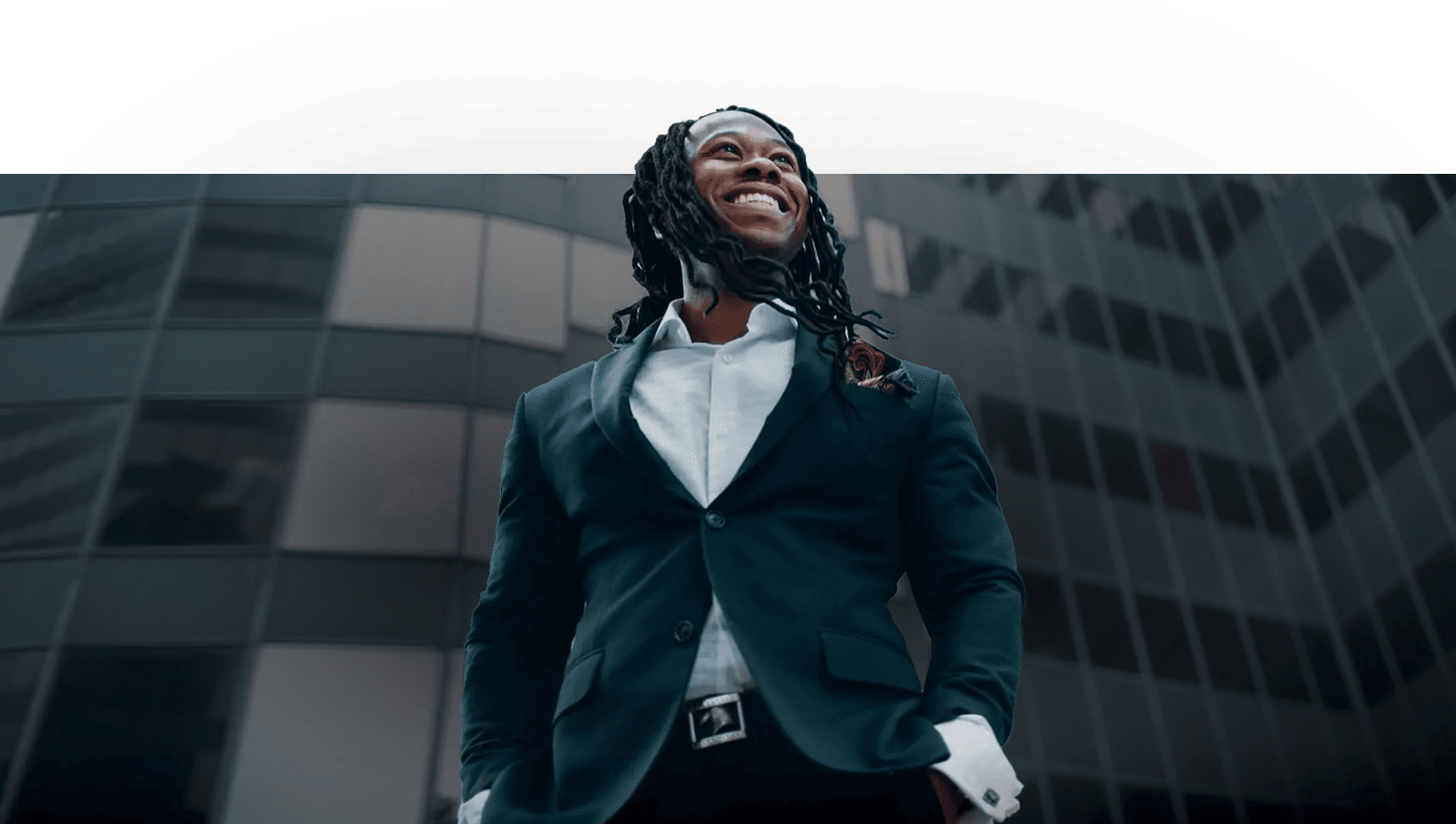 Mr. Willie Powells was always available to answer any question or concerns that arose at any time of day or night during the time he was handling my case, as well as after. The Firm has a wonderful staff as well as lawyer(s).

- Former Client

Willie Powells represented me a couple years ago when I was rear-ended. His professionalism, compassion and persistence to ensure that I was made whole were exemplary. I trust Willie to always have our family's welfare in mind while making legal deci

- Former Client

Mr. Willie Powells is an amazing business partner and friend. He has been an amazing instrument to me and my family during our disaster of Hurricane Harvey. I recommend him and this law firm to anyone and everyone.

- Former Client

They're very professional and on top of everything. Their service and competence is impeccable and definitely Houston's best! I highly recommend Mr. Powells law firm to represent you, you won't be let down.

- Former Client

Willie Powells was very responsive to my calls, questions, and concerns. He constantly kept me updated with my case and was able to give me the results I needed. He really cares about his clients! Highly recommended.

- Former Client