WIN WITH WILLIE
Willie Powells is considered to be one of the finest injury lawyers practicing in Houston. Your case will be in the hands of an attorney who genuinely cares about you, your family, and your future.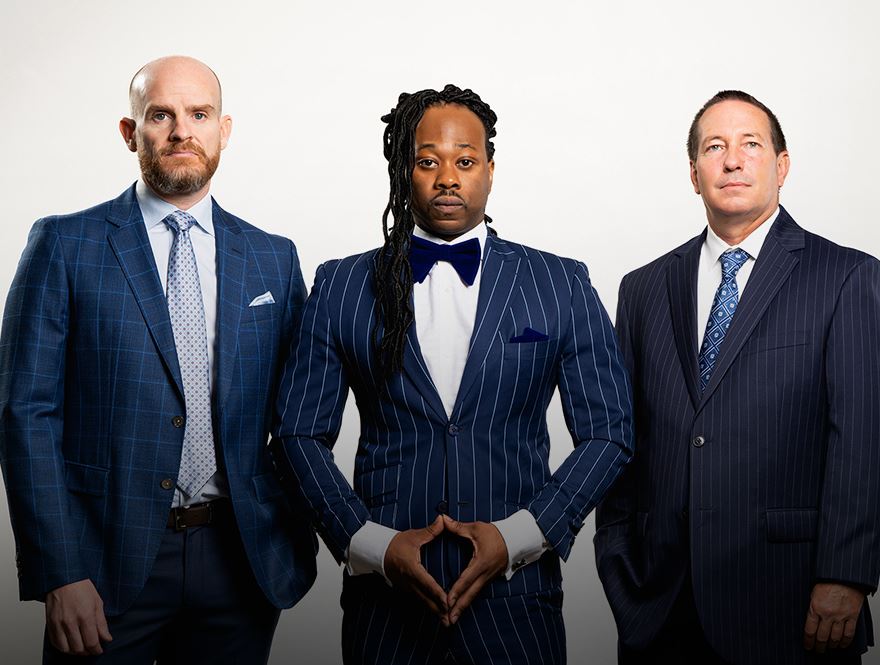 Houston Motorcycle Accident Lawyer
Motorcyclists are unprotected and vulnerable to serious injuries in a crash. Sadly, many motorcycle accidents are caused by other drivers. If you have been hurt in a crash, our Houston motorcycle accident attorney, Willie D. Powells III, can assist you. Willie is different – not your average attorney. You are not just another number and we are always available to our clients by email, phone, or text.
Why Do Motorcyclists Have a Higher Rate of Injury than Other Motorists?
A motorcyclist lacks the protection of an enclosed vehicle, including safety features such as seat belts and airbags.
Motorcycles are smaller, lighter, and less stable than passenger vehicles and more seriously affected by road hazards.
Motorcycles are smaller and less visible than passenger vehicles and drivers, failing to see them in the road, fail to yield the right-of-way.
Why You May Need a Lawyer after a Motorcycle Crash
Motorcycle accidents in Houston can cause serious injuries leading to extensive medical expenses and temporary or long-term disabilities. If you have been hurt in a motorcycle crash that was someone else's fault, it is important to recover full and fair compensation for your losses.
Our experienced motorcycle accident attorney at The Law Offices of Willie D. Powells III and Associates, PLLC in Houston can investigate your accident, thoroughly prepare your case, negotiate skillfully on your behalf, and fight for your rights in court if necessary.
What Types of Compensation are Available? What is My Case Worth in Houston?
Damages in motorcycle accidents can be 4-12 times more expensive than with other types of vehicle crashes. They can include:
Medical bills – Costs for surgery, hospital stays, diagnostic testing, doctors' visits, physical therapy and seeing a chiropractor may all be included, as well as future costs if your injuries are permanent. In many accidents involving a motorcycle and a car in Houston, the car strikes the motorcycle in the front. Head-on collisions can be deadly for motorcyclists.
Pain and suffering – As there is no established formula for calculating this area of damages, an experienced motorcycle crash lawyer can help to assess the proper compensation for your trauma during the accident and can seek the maximum amount in your favor.
Lost wages – If you are unable to work after your accident, you may be entitled to compensation for this within your claim. If you are prohibited from working permanently due to sustained injuries in the collision, your attorney can help calculate the total future losses of income.
How Do I Prove Fault by the Other Driver?
A good lawyer can help prove culpability of the other driver by being proactive. They will go out and gather their own evidence of your innocence, obtaining the following:
Police reports
Witness statements
Surveillance footage
Photographs at the scene of the accident
Testimony from experts
Medical reports
Insurance companies may have a bias against motorcycle riders since these individuals have the potential to be severely injured in a crash, increasing the insurance company's risk. This is why it's so important to have a competent, board certified lawyer experienced in motorcycle accidents representing you. Your attorney can hold distracted and negligent drivers responsible for their actions, and get you the settlement you deserve.
How Does Comparative Negligence Affect Motorcycle Accident Cases in Texas?
During an accident, multiple parties may be at fault. Some states have a "pure contributory negligence" rule, under which you cannot recoup damages if you bear even the smallest fraction of responsibility for the crash. Fortunately, Texas does not have this rule. Instead, it has a rule, comparative negligence, that measures your responsibility in proportion to others' culpability. Texas has another rule that says if a driver was 51% or more to blame for the accident, they cannot recover damages.
What Are Some Injuries Common to Motorcycle Accidents in Houston?
Common motorcycle injuries include:
Road rash (nerve and skin damage)
Fractured bones (especially of the face)
Facial disfigurement
Broken bones
Burns
Spinal cord injuries
Loss of limb
Traumatic brain injury
Paralysis
Many people do not understand the extent of road rash (severe abrasions), and do not seek proper medical treatment, which may result in permanent nerve damage. If you were injured in a motorcycle accident in Houston, you need help. With the assistance of an experienced Houston motorcycle accident attorney, your claim or lawsuit can be handled professionally, and the maximum compensation pursued.
---
Contact us today for your free consultation.
---
How Do Motorcycle Accidents Occur?
A motorcycle accident in Houston can occur in any number of ways. Common causes of accidents include:
Cars making left-hand turns: This dangerous traffic situation accounts for a large percentage of two-vehicle motorcycle accidents. A car frequently strikes a motorcycle when it is going straight through an intersection and the car is turning left. One explanation is that drivers simply fail to register the motorcycle in the roadway.
Head-on collisions: In many accidents involving a motorcycle and a car, the car strikes the motorcycle in the front. Head-on collisions can be deadly for motorcyclists.
Speeding: NHTSA reports that 33% of motorcyclists involved in fatal crashes in 2016 were speeding.
Road hazards: Motorcycles are smaller, lighter, and less stable than passenger vehicles. Road hazards such as uneven pavement, potholes, and dead animals in the road can have disastrous consequences for riders.
Motorcycle Accident Statistics
According to the Governors Highway Safety Association (GHSA), there were 491 motorcycle fatalities in Texas in 2017, as compared to 495 in 2016. The National Highway Traffic Safety Administration (NHTSA) reports that, in the most recent year for which statistics are available:
4,976 motorcyclists were killed in traffic crashes in the U.S.
An estimated 88,000 motorcyclists were injured
Motorcyclists accounted for 14% of all traffic fatalities and 4% of all people injured
94% (4,684) of motorcyclists killed in traffic accidents were riders and 6% (292) were passengers.
The fatality rate per registered vehicle for motorcyclists was 57.85 and the injury rate was 1,028
Motorcycle Fatalities in the 40 and Older Age Group
NHTSA reports that in the 10-year period from 2007 to 2016, motorcycle fatalities increased by 2%. The 40 and older age group accounted for 49% of motorcyclist fatalities in 2007 as compared to 54% in 2016. Motorcycle traffic deaths among people age 40 and older increased by 12% from 2,545 in 2007 to 2,841 in 2016, and the average age of people killed in motorcycle accidents increased from 39 to 43.
When you need trusted COUNSEL
Hear from past clients who worked with our team.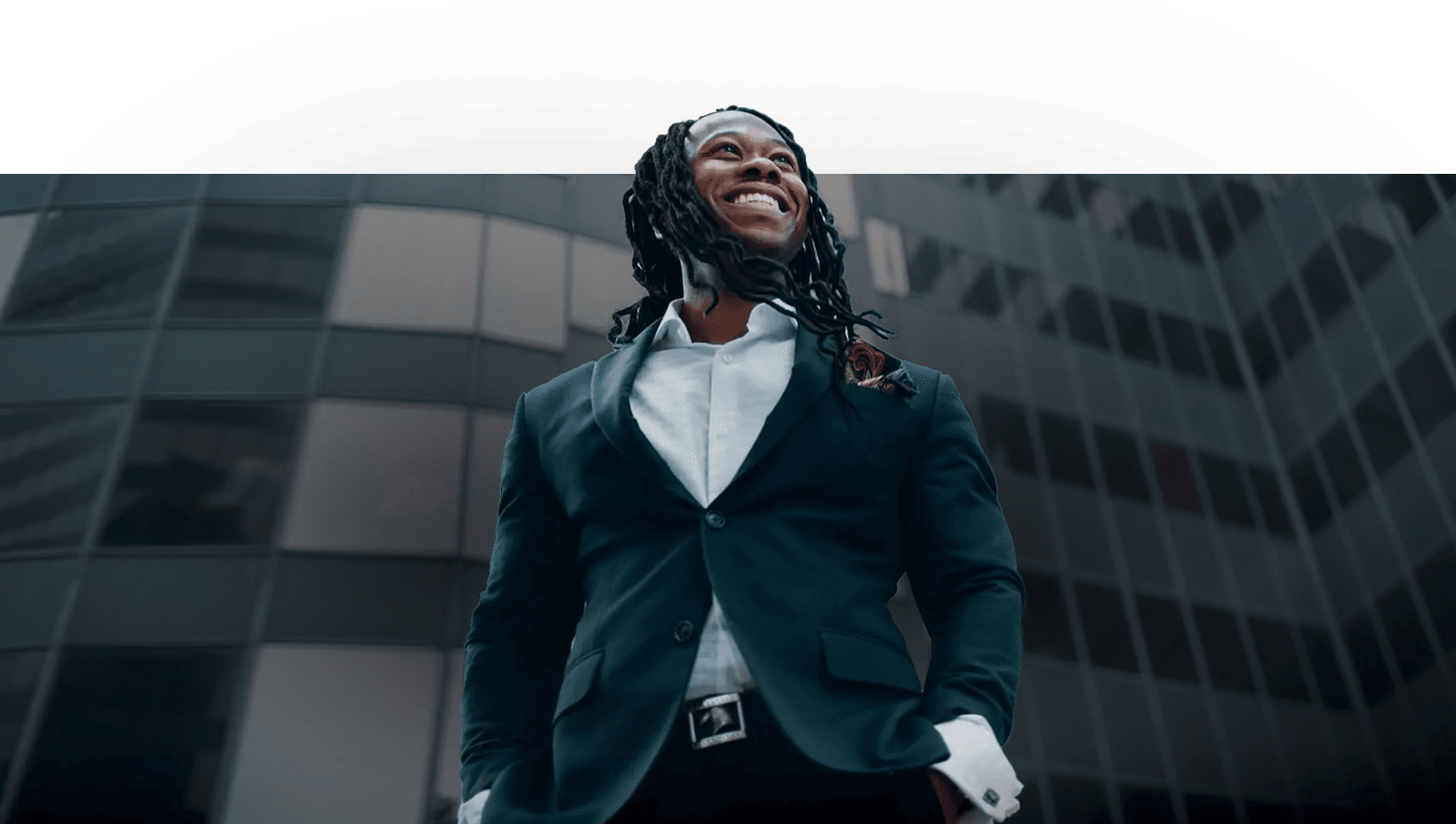 Mr. Willie Powells was always available to answer any question or concerns that arose at any time of day or night during the time he was handling my case, as well as after. The Firm has a wonderful staff as well as lawyer(s).

- Former Client

Willie Powells represented me a couple years ago when I was rear-ended. His professionalism, compassion and persistence to ensure that I was made whole were exemplary. I trust Willie to always have our family's welfare in mind while making legal deci

- Former Client

Mr. Willie Powells is an amazing business partner and friend. He has been an amazing instrument to me and my family during our disaster of Hurricane Harvey. I recommend him and this law firm to anyone and everyone.

- Former Client

They're very professional and on top of everything. Their service and competence is impeccable and definitely Houston's best! I highly recommend Mr. Powells law firm to represent you, you won't be let down.

- Former Client

Willie Powells was very responsive to my calls, questions, and concerns. He constantly kept me updated with my case and was able to give me the results I needed. He really cares about his clients! Highly recommended.

- Former Client
How can one avoid a motorcycle accident?

Motorcycle riders must be extremely vigilant. Even if you follow the rules of the road and stay alert, other drivers may fail to see you. Some of the most common motorcycle accidents are the result of the following:

Not being aware of cars making left turns: Many motor vehicle drivers fail to see a motorcyclist before making a left turn. You must stay alert for drivers making a sudden turn in front of you.
Speeding: Speed is a component of a third of fatal crashes.
Driving in bad weather: Avoid riding in bad weather such as rain and extreme winds. If you cannot avoid inclement weather, make sure you have taken the proper safety courses and pack rain gear.
Rear impacts: A vehicle operator may not see you stopped ahead, hitting a motorcycle from behind at a stop sign or stoplight. Watch your rearview mirror and make yourself more visible with motions if a car appears to be advancing too fast.
Ride as if no one can see you: It is always better to be safe than sorry. The majority of motorcycle accidents are not the fault of the motorcyclist. Stay out of blind spots and always assume that another motorist cannot see you.

My loved one passed away in a motorcycle accident, can I file a wrongful death claim?

If your loved one has died as the result of another's negligence in a motorcycle accident, you have the right to bring a wrongful death claim. Although nothing can bring your loved one back, Willie Powells can help you seek justice and full compensation for your loss. If you wish to learn more, contact us today and schedule a meeting with arguably the best motorcycle accident lawyer Houston has to offer.

What should I do right after a motorcycle accident in Houston, TX?

The steps to take following a motorcycle accident in Houston are as follows:

Check for injuries: First and foremost, check for injuries. If you or a passenger has been hurt, call 911. Some injuries, such as closed head injuries, are not immediately evident but could be fatal if left untreated.
Take photos: Once the scene is secured and you are not in harm's way, take pictures. Documenting the accident scene can help your claim or lawsuit.
Gather information: Get the contact and insurance information from every party involved in the accident, and from eyewitnesses, if possible.
File a police report: A police report is an essential piece of evidence to support a claim or lawsuit. Answer all of the officer's questions to the best of your ability. Obtain a copy of the police report as possible. The law enforcement officer can inform you when the report will be available to you.