WIN WITH WILLIE
Willie Powells is considered to be one of the finest injury lawyers practicing in Houston. Your case will be in the hands of an attorney who genuinely cares about you, your family, and your future.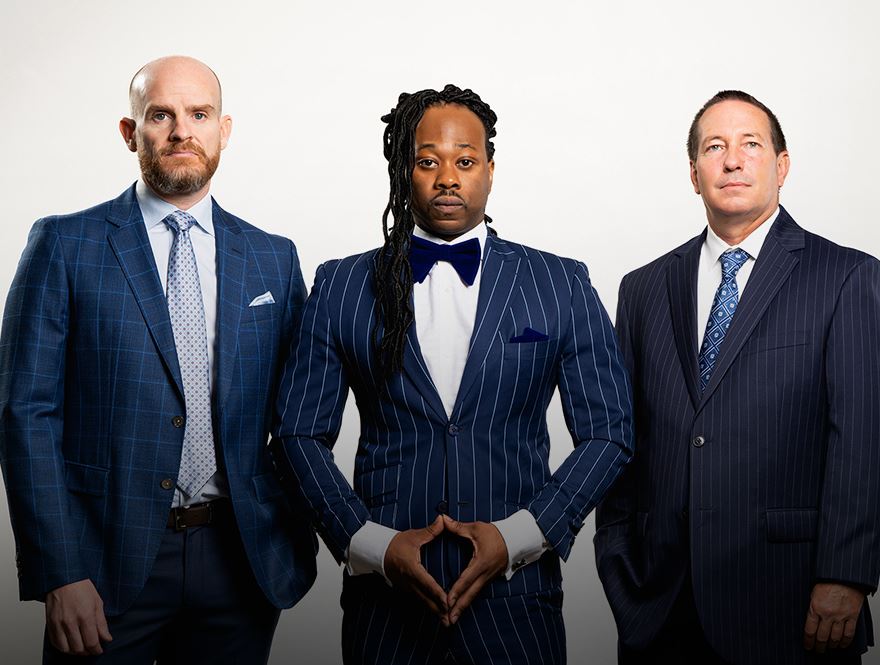 Houston Brain Injury Lawyer
Traumatic Brain Injuries in Texas
Head and brain injuries are common in car accidents when the head slams against a part of the interior of the car. Injury may also occur when the brain is jostled inside the skull by a violent movement caused by the force of impact.
At the Law Offices of Willie D. Powells III & Associates PLLC, we are tough advocates for the injured. Our Houston brain injury attorney is ready to fight vehemently to protect your rights and seek the maximum compensation you deserve. We pay attention, take extra care, and treat every client as an individual.
In addition to representing victims of motor vehicle accidents, we help those who have suffered traumatic brain injuries due to all types of catastrophic events.
---
Call (713) 360-0062 or contact us online to schedule a complimentary consultation with a member of our team. Hablamos español.
---
Common Causes of Head & Brain Injuries
Traumatic brain injuries (TBIs) can be caused by a blow to the head or by the movement of the brain inside the skull. Common causes of head and brain injuries include:
Car accidents
Falls
Sports accidents
Diving accidents
Being struck by falling objects
Physical assault
Violence
Knowing the cause of your injury is important, as it often points to who is legally responsible for your injury-related damages. In most cases, the person or party that caused the incident that led to your head or brain injury is the one responsible for your resulting medical bills, lost wages, pain, suffering, and other damages.
Basic Types of Car Accident-Related Head & Brain Injuries
There are many ways in which the head and brain can be injured in a car accident. The two main categories of injury are:
Open-Head Injuries: When the skull is fractured and metal, glass, or bone fragments cause direct injury to the brain
Closed-Head Injuries: Caused by blunt force impact to the head; symptoms of closed-head injuries may be delayed for hours, days, or longer after the accident
Both open-head and closed-head injuries are incredibly serious. Although open-head injuries often pose more immediate dangers, including the threat of hemorrhaging and death, closed-head injuries may be even more dangerous. This is because closed-head injuries cannot always be detected right away. When a diagnosis is delayed, the victim cannot receive critical care. As a result, they may suffer significant and permanent complications associated with their injury.
Traumatic Brain Injuries Frequently Sustained in Car Accidents
Car accidents are one of the most common causes of head injuries in Houston. The Centers for Disease Control and Prevention (CDC) reports that car accidents are a leading cause of concussions. Brain injuries commonly suffered in car accidents include:
Concussion: In a motor vehicle accident, a concussion may be caused by a direct blow to the head, violent shaking, or the type of head and neck movement that causes whiplash. Concussions are the most frequently sustained brain injury in car accidents.
Contusion: This is a bruise on the brain, usually from a direct impact on the head. Contusions frequently occur in car accidents when the head is hit by external objects or when the driver's head hits the steering wheel or window. A large contusion may require surgery.
Diffuse Axonal: A strong rotation or shaking of the head can cause diffuse axonal. This occurs when the force of a collision stops the forward movement of the vehicle and the brain does not move at the same speed as the skull, causing tearing in the brain.
Coup-Contrecoup: This medical condition involves contusions that form at the site of impact and on the opposite side of the brain. It occurs when a tremendous force of impact in a collision causes the brain to move inside the skull and injure the opposite side.
Penetration: Penetration injuries are often fatal. They occur in car accidents when an external object, such as a metal fragment penetrates the skull, injuring the brain.
Why Choose the Law Offices of Willie D. Powells III & Associates PLLC?
Unlike a lot of other personal injury lawyers, Willie D. Powells III never settles cases for less than they are truly worth. Instead, he fights for his clients—even when that means going to trial. In fact, our entire firm is dedicated to helping you recover the full compensation you are owed and holding the liable party accountable for the immense harm they have caused you and your family.
We know that no amount of compensation can ever undo the suffering you have been through. However, a fair settlement or verdict can provide the financial resources you need to heal and move forward with your life. Our firm is committed to providing compassionate, personalized representation because we genuinely care about you and your future.
Get Legal Help After a Car Accident with Head Injuries
A traumatic brain injury can have numerous effects, many of which can last for months, years, or even a lifetime. Depending on the severity of the injury, you may require prolonged medical care, rehabilitation, and therapy. It is important to recover full and fair compensation for your injuries, so you can focus on recovering.
At the Law Offices of Willie D. Powells III & Associates PLLC, our Houston brain injury lawyer recognizes the struggles you have been through, as well as the many challenges that still lie ahead. As your attorney, Willie D. Powells III is ready to fight tirelessly for you. He works alongside accident reconstructionists, economists, medical professionals, and other expert witnesses who help prove the extent of your injuries, the cost of your damages, and the future impact your injury is likely to have on your life. This allows our team to aggressively pursue the maximum compensation you are owed, either from the insurance company or at trial.
---
Call us today at (713) 360-0062 or contact us online to learn more.
---
Traumatic brain injuries (TBIs) can occur as a result of a sudden, violent jolt to the head and are one of the leading causes of disability and death in the U.S. When the brain collides with the skull, the result is damage or bruising to the brain, bleeding, or torn nerve tissue. It can also cause broken skull pieces to penetrate the brain. Some of the milder symptoms of a TBI include:
Temporary confusion
Headache
Nausea
Fatigue
Drowsiness
Speech problems
Difficulty sleeping
Excessive sleeping
A short period of loss of consciousness
Dizziness or loss of balance
More severe symptoms of a TBI include:
Loss of consciousness lasting from several minutes to hours
Vomiting more than once or persistent nausea
Amnesia
Coma
Persistent headache
Convulsions
Seizures
Pupil dilation
Clear fluids from the ears or nose
Inability to be awoken from sleep
Lack of coordination
A high level of confusion
Behavior that is abnormally combative or angry
Numbness or weakness in the limbs, fingers, or toes
Slurred speech
If you notice any signs of a TBI in yourself or someone else, whether after an auto accident or any other type of traumatic event, seek immediate medical attention.
What Types of Compensation Are Available in a Brain Injury Case?
A brain injury can change your life forever. The damages pursued will reflect how the brain injury has impacted your health and future—personally, professionally, and emotionally. For a brain injury case, you need a skilled personal injury attorney to help you seek justice and full compensation.
Depending on the exact circumstances of your case, our team can help you pursue the following types of damages:
Medical Expenses: Medical expenses for a brain injury can cost hundreds of thousands of dollars in just a few months. A severe brain injury may require a lifetime of medical care.
Lost Wages: If your injury leaves you unable to work, we can help you pursue compensation for current and future lost wages, as well as employment benefits.
Loss of Earning Capacity: If the injured party has lost the ability to make a living, the amount he or she would have made, if healthy, will be pursued.
Pain and Suffering: Brain injuries can lead to physical, cognitive, and emotional problems and long-term impairments. Damages for pain and suffering are often one of the larger portions of a settlement or jury award.
Loss of Consortium and Companionship: Loss of consortium refers to a brain injury victim no longer being able to provide companionship and association with his or her spouse due to the injuries. This is a delicate and often emotional area for spinal injury victims and should be taken into consideration when obtaining the final settlement amount.
You can trust the Law Offices of Willie D. Powells III & Associates PLLC to be your advocate, ally, and guide throughout the legal process. We offer free initial consultations and contingency fees, so you do not owe anything unless we win your case.
When you need trusted COUNSEL
Hear from past clients who worked with our team.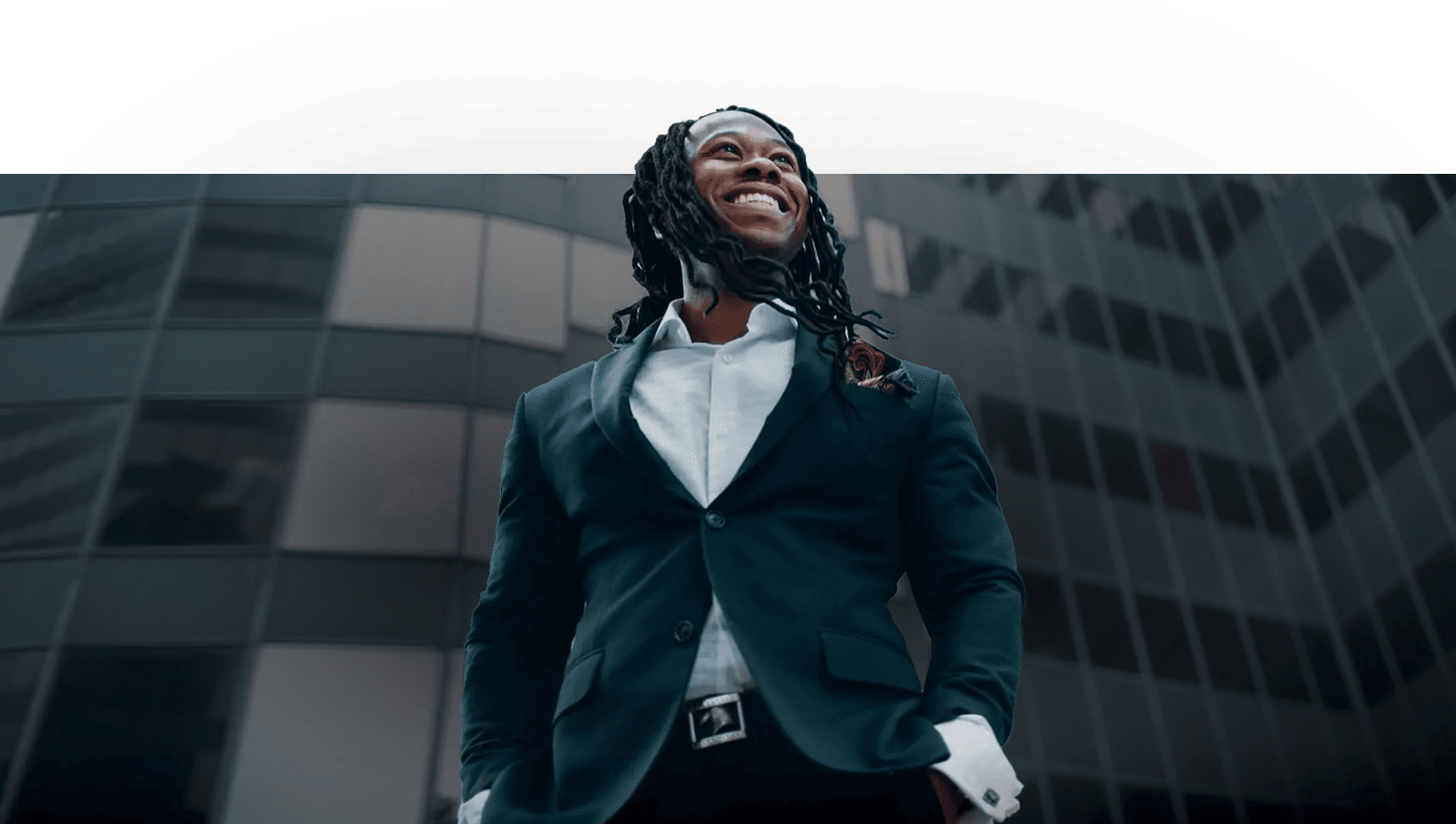 Mr. Willie Powells was always available to answer any question or concerns that arose at any time of day or night during the time he was handling my case, as well as after. The Firm has a wonderful staff as well as lawyer(s).

- Former Client

Willie Powells represented me a couple years ago when I was rear-ended. His professionalism, compassion and persistence to ensure that I was made whole were exemplary. I trust Willie to always have our family's welfare in mind while making legal deci

- Former Client

Mr. Willie Powells is an amazing business partner and friend. He has been an amazing instrument to me and my family during our disaster of Hurricane Harvey. I recommend him and this law firm to anyone and everyone.

- Former Client

They're very professional and on top of everything. Their service and competence is impeccable and definitely Houston's best! I highly recommend Mr. Powells law firm to represent you, you won't be let down.

- Former Client

Willie Powells was very responsive to my calls, questions, and concerns. He constantly kept me updated with my case and was able to give me the results I needed. He really cares about his clients! Highly recommended.

- Former Client