WIN WITH WILLIE
Willie Powells is considered to be one of the finest injury lawyers practicing in Houston. Your case will be in the hands of an attorney who genuinely cares about you, your family, and your future.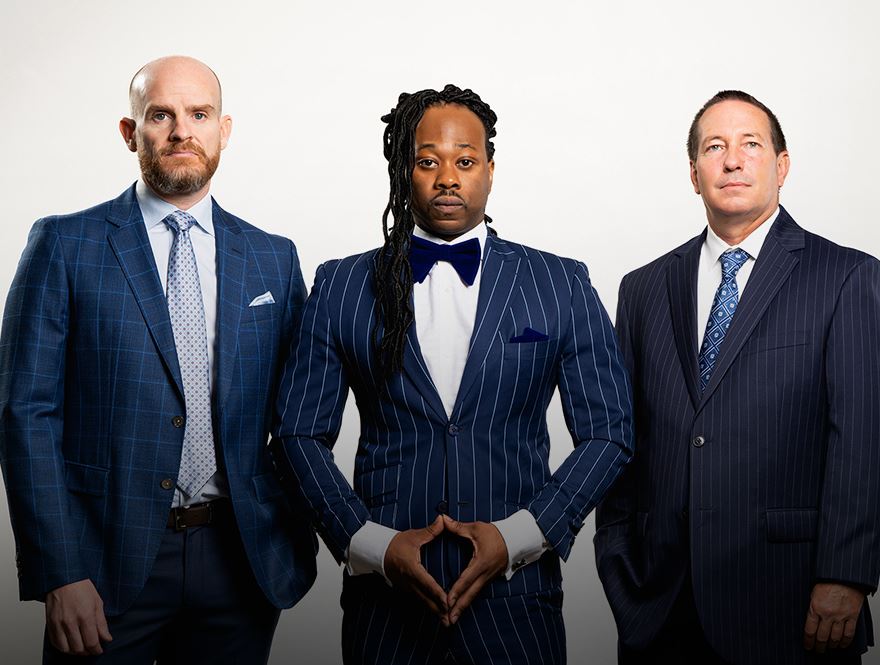 Jackknife Truck Accident Lawyer Houston
What is a Jacknife Truck Accident?
Commercial trucking carries with it several significant dangers that can wreak havoc on the road. A jackknife accident occurs when the cab of an 18-wheeler, which contains the engine and the driver, goes in a different direction than the trailer carrying the truck's load, creating a V-shaped vehicle that can be difficult to control.
Jackknifing may happen due to erratic lane changes, sudden stops, poor load securement, or other similar issues, and can be the cause of a multi-vehicle collision. Occasionally, the truck may even tip over, further adding to the chaos. Big rig jackknifing is most commonly attributed to driver negligence or error.
---
If you or a family member were seriously harmed in a jackknife truck accident, contact Willie D. Powells III, Houston-based personal injury attorney, immediately.
---
What Steps Do I Take?
If you've been involved in a jackknife truck accident, report the problem to the police right away and obtain a report. Law enforcement will need to secure the scene, document damages, call an ambulance, talk to witnesses, and take down your statement. It's important that you get checked out by a doctor, even if you feel fine. You may have a concussion and not know it.
After the accident, you will need to contact a truck attorney to deal with the legal aspects of the crash. This will allow you to simply focus on healing, physically and emotionally, from the trauma the pile up may have caused. A good truck lawyer can hold the driver fully accountable for damages, which can help pay for your medical bills, losses and anguish.
What Are the Usual Damages & Causes?
Commercial trucks on interstate highways can carry as much as 80,000 pounds in weight when pulling 28-foot double trailers. When that kind of power loses control, it can be truly terrifying. With nearly 5% of all truck accidents being jackknife crashes, the destruction can be vast and devastating to everyone involved. Understanding what conditions may lead to jackknife accidents can help you to avoid them and keep yourself and your loved ones out of harm's way.
Common causes of jackknifing include:
Runaway speeds – Trucks driving over 55 miles per hour gain momentum and are extremely hard to stop. A driver who quickly brakes going at this speed will likely lose control of the vehicle, resulting in a jackknife accident.
Curved roads – Most commercial truck drivers can handle gentle curves in the road, but when a steep angle presents itself and the trailer is too long, there is a high chance that a jackknife incident may occur.
Poor weather conditions – Slippery roads, rain, sleet, snow and other bad weather can cause a truck to slide and lose traction. Even a small amount of traction loss can have serious consequences on the road, considering the size and weight of the commercial vehicle.
Driver error or negligence – Commercial trucks are operated by human beings, not robots, so if a driver is sleepy, under the influence, distressed or distracted, even the smallest miscalculation can result in a loss of vehicle control, leading to destruction.
Equipment malfunction – Vehicles require regular maintenance to prevent brake failure, hydraulic failure or other malfunctions. If a technical issue arises during a trip and it is not quickly fixed, the truck may careen out of control, causing a pile up.
Who is at Fault?
A skilled truck accident attorney can help to navigate the many parties involved in a collision, regardless of what state they may come from. The following may be held responsible:
The driver
The driver's employer
The cargo company
Vehicle contractors
Vehicle manufacturer
Individuals who may have caused hazards on the road
---
Schedule a free consultation with our team by calling (713) 360-0062.
---
What Compensation is Usually Available?
By gathering strong evidence and witness statements, your truck lawyer can help to prove that the truck driver or another party is to blame for your injuries. With the proper proof, you can negotiate a settlement with the insurance carrier or receive compensation for damages. Compensations you may be entitled to include:
Wrongful death
Medical fees
Property damage
Loss of wages
Loss of ability to earn
Pain and suffering
Emotional distress and anguish
Disability
Disfigurement
Loss of society
Why choose Willie D. Powells III?
Willie D. Powells III is a determined, dedicated attorney who delivers an unsurpassed level of service to clients in the Houston area and beyond. In addition to his expertise in truck accidents, Willie is passionate about helping the "little guy" get justice.
If you are seeking a lawyer that knows how to navigate the system, negotiate with insurance companies, and obtain a fair and advantageous settlement for you and your family, you've come to the right place.
---
Call Willie D. Powells III at (713) 360-0062 today to get an honest assessment of your case.
---
When you need trusted COUNSEL
Hear from past clients who worked with our team.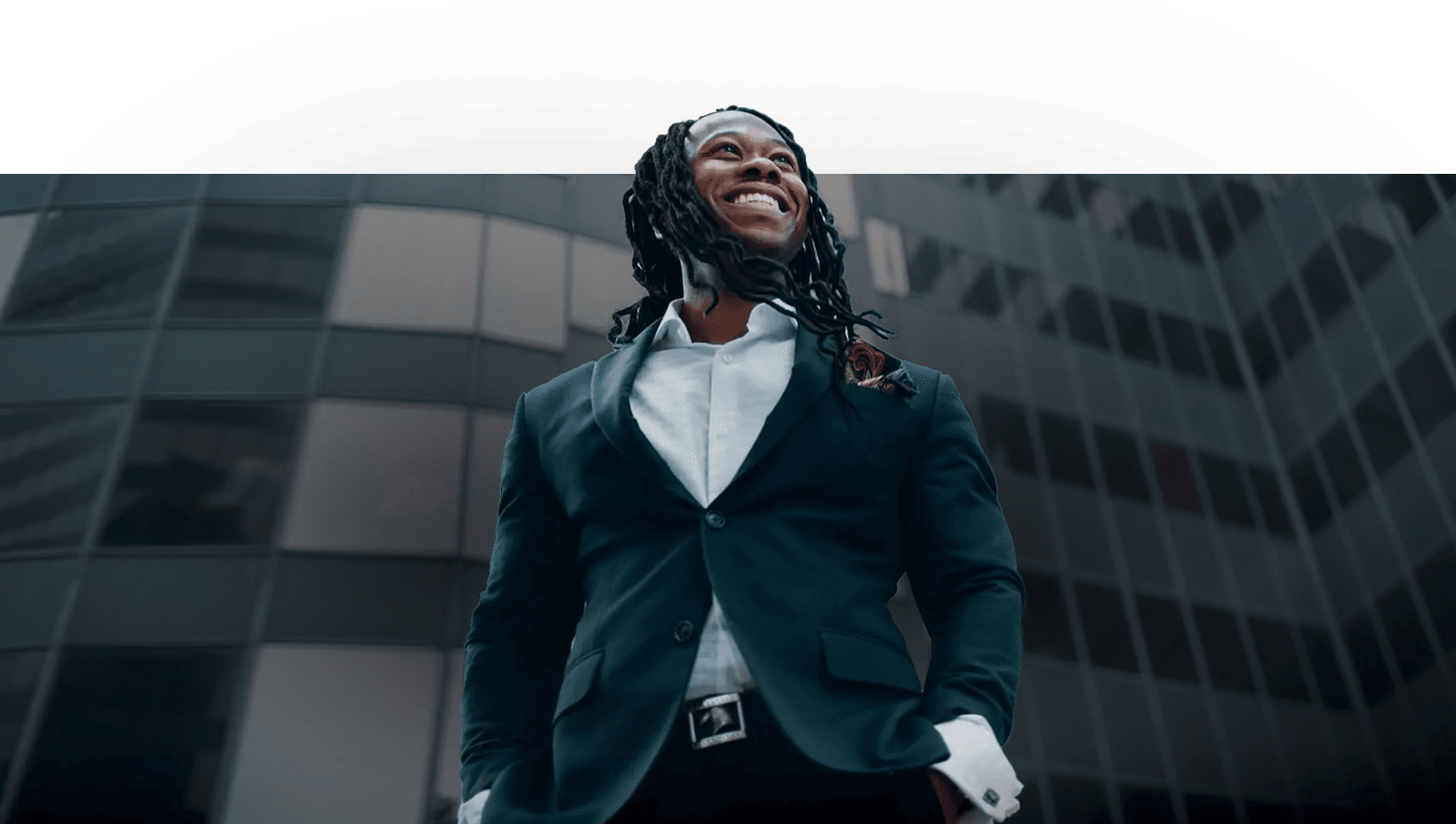 Mr. Willie Powells was always available to answer any question or concerns that arose at any time of day or night during the time he was handling my case, as well as after. The Firm has a wonderful staff as well as lawyer(s).

- Former Client

Willie Powells represented me a couple years ago when I was rear-ended. His professionalism, compassion and persistence to ensure that I was made whole were exemplary. I trust Willie to always have our family's welfare in mind while making legal deci

- Former Client

Mr. Willie Powells is an amazing business partner and friend. He has been an amazing instrument to me and my family during our disaster of Hurricane Harvey. I recommend him and this law firm to anyone and everyone.

- Former Client

They're very professional and on top of everything. Their service and competence is impeccable and definitely Houston's best! I highly recommend Mr. Powells law firm to represent you, you won't be let down.

- Former Client

Willie Powells was very responsive to my calls, questions, and concerns. He constantly kept me updated with my case and was able to give me the results I needed. He really cares about his clients! Highly recommended.

- Former Client