WIN WITH WILLIE
Willie Powells is considered to be one of the finest injury lawyers practicing in Houston. Your case will be in the hands of an attorney who genuinely cares about you, your family, and your future.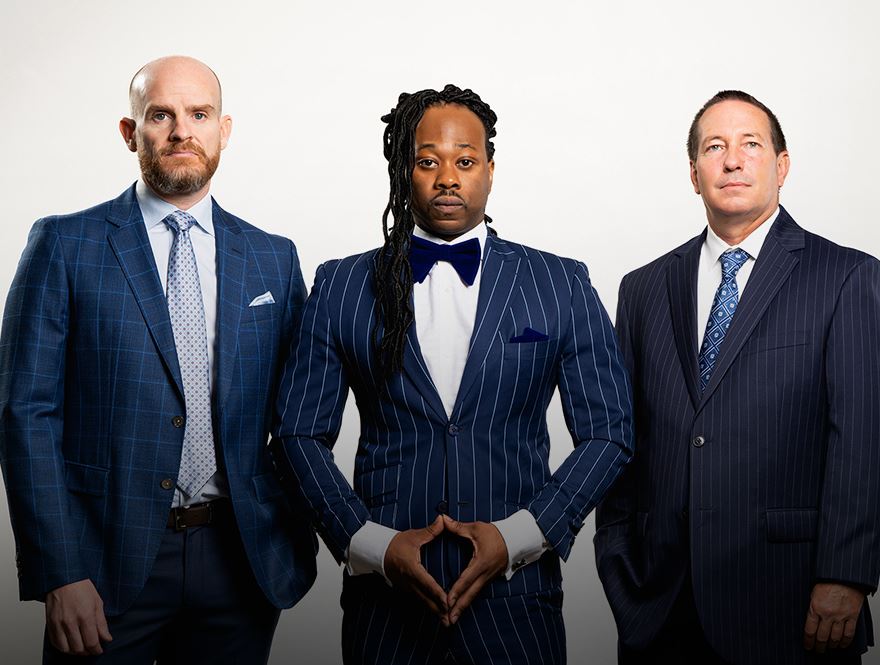 Overloaded & Improperly Loaded Trucks in Houston
Truck Accidents Caused by Cargo & Freight Issues in Texas
Semi-trucks, 18-wheelers, big rigs, and other large commercial trucks are massive vehicles, weighing as much as 35,000 pounds or more even without cargo. The heavier a large truck is, the more difficult it can be to control and the more damage it can cause if it collides with another vehicle or object along the roadway. To help combat this, all states have weight limits for all types of large trucks and commercial vehicles, including those with overweight permits.
Unfortunately, some trucking companies and drivers violate weight restrictions. An overloaded or improperly loaded truck can cause immense devastation in an accident—but our firm knows how to help. If you or someone you love was a victim of a large truck accident involving an overloaded or improperly loaded truck in Houston or the surrounding areas, reach out to the Law Offices of Willie D. Powells III & Associates PLLC today. Our experienced truck accident attorney, Willie D. Powells III, can help you understand your legal rights and options, as well as begin to build a powerful case on your behalf against the trucking company, its insurance provider, or another liable party.
---
Call our office at (713) 360-0062 or contact us online using our secure submission form for a complimentary consultation. Hablamos español.
---
Commercial Vehicle Size & Weight Restrictions in Texas
In Texas, various types of commercial vehicles, including large trucks, are subject to a variety of size and weight restrictions. These include maximum width, height, and length measurements, as well as maximum weight limits for vehicles, trailers, and loads. There are additional restrictions on the permitted length of front and rear overhangs, as well as the width of oversized loads (with a permit). The type of vehicle, as well as the permit carried, governs the specific size and weight limits that apply.
In Texas, the following weight limits apply to the following types of vehicles:
Single Axle Vehicles: 20,000 pounds
Tandem Axle Group Vehicles: 34,000 pounds
Triple Axle Group Vehicles: 42,000 pounds
Quad Axle Group Vehicles: 50,000 pounds
While some exceptions may apply with appropriate permits, no vehicle in Texas may have a gross weight that exceeds 80,000 pounds (including the weight of the vehicle, combination, and cargo).
Further restrictions apply to moving vehicles with Texas permits on both highways and roads throughout the state. Additionally, the law governs the minimum spacing between axles within a group and reduces weight maximums accordingly. State law also does not permit a truck or commercial vehicle to carry a load or have a weight that exceeds the tire carrying capacity rating from the manufacturer, as this can lead to tire blowouts. A truck tire blowout can result in loss of vehicle control and other serious problems.
How Do Overloaded & Improperly Loaded Trucks Cause Accidents?
Overloaded and improperly loaded cargo on a commercial truck can lead to all types of problems, which may result in catastrophic or even deadly accidents.
Specifically, overloaded trucks can:
Raise the vehicle's center of gravity: When the center of gravity increases, the truck can become top-heavy. This means the truck is much more likely to roll over, especially if the driver turns too quickly and/or drives at high speeds.
Put too much pressure on truck tires: Excess stress on the truck's tires can cause the tires to explode, or "blow out." This can result in the driver losing control of the truck and an increased risk of a truck rollover.
Reduce the truck's stability: Overloaded trucks are simply harder to control. This can result in fishtailing, jackknifing, and other serious issues that may, in turn, result in devastating collisions with other vehicles on the roadway.
Increase stress on the vehicle and its components: Additional weight can increase strain on the vehicle and its components, including truck tires, brakes, and other parts and systems. If these components fail, the driver can lose control and cause a serious crash.
Additionally, improperly loaded cargo may:
Shift during transit: Shifting cargo can cause the truck or trailer to sway, or fishtail. This can lead to a variety of problems, including jackknifing in which the trailer swings forward to meet the truck, as well as rollovers and other types of crashes.
Fall inside or off the truck: When cargo is not properly secured, it may fall during transit. This can cause weight shifts that may lead to the driver losing control of the vehicle, as well as debris littering the roadway.
Spill into the roadway: Cargo may spill onto the roadway if it is not properly secured. This poses a serious threat to other drivers, especially when the truck is transporting hazardous material, such as crude oil, chemicals, and flammable materials.
At the Law Offices of Willie D. Powells III & Associates PLLC, we understand the immense impact truck accidents have, both on victims and their loved ones.
---
Our experienced personal injury team can help you if you or your family member was harmed in a truck accident caused by an overloaded or improperly loaded truck in Houston or the surrounding areas. Contact us today to learn more.
---
Determining Whether Loading Issues Caused Your Truck Accident
Some truck accident causes are obvious. If cargo spills out of an overloaded trailer and onto the roadway, causing vehicles behind the truck to collide with debris and crash, it is clear that the improperly loaded truck was to blame. However, it can sometimes be more difficult to pinpoint the cause of a crash when it is less obvious that the truck's cargo was not properly loaded or secured.
At the Law Offices of Willie D. Powells III & Associates PLLC, our truck accident attorney works alongside accident reconstructionists and other industry experts to analyze all available data from the crash. He looks at tire skid marks, cargo logs, electronic data, witness statements, video footage, and other available evidence to obtain a clear, comprehensive picture of what happened and, most importantly, who is liable for your damages. Often, by reconstructing the accident, our firm is able to identify the root cause of the crash, including whether improperly loaded cargo was a factor. This allows us to determine who is responsible for your losses, including your medical expenses, lost wages, lost earning ability, physical and mental pain and suffering, lost quality of life, and more.
A HOUSTON LAW FIRM Fighting for Your Full Recovery
Truck accidents often result in catastrophic injuries and deaths. Many victims—and their families—will never be the same. Our firm understands the incredible challenges you have endured, as well as the many difficulties that still lie ahead. Most importantly, we are committed to fighting for you and the full, fair recovery you are owed.
Attorney Willie D. Powells III is not afraid to take on powerful trucking companies, manufacturers, and insurance carriers. He has a long history of success in these cases, recovering numerous favorable settlements and verdicts for his clients. Along with the entire team at the Law Offices of Willie D. Powells III & Associates PLLC, he is ready to advocate aggressively for you and your rights, even if that means taking your case to trial.
---
Get in touch with us today to discuss your Houston overloaded or improperly loaded truck accident claim; call (713) 360-0062 or reach us online.
---
When you need trusted COUNSEL
Hear from past clients who worked with our team.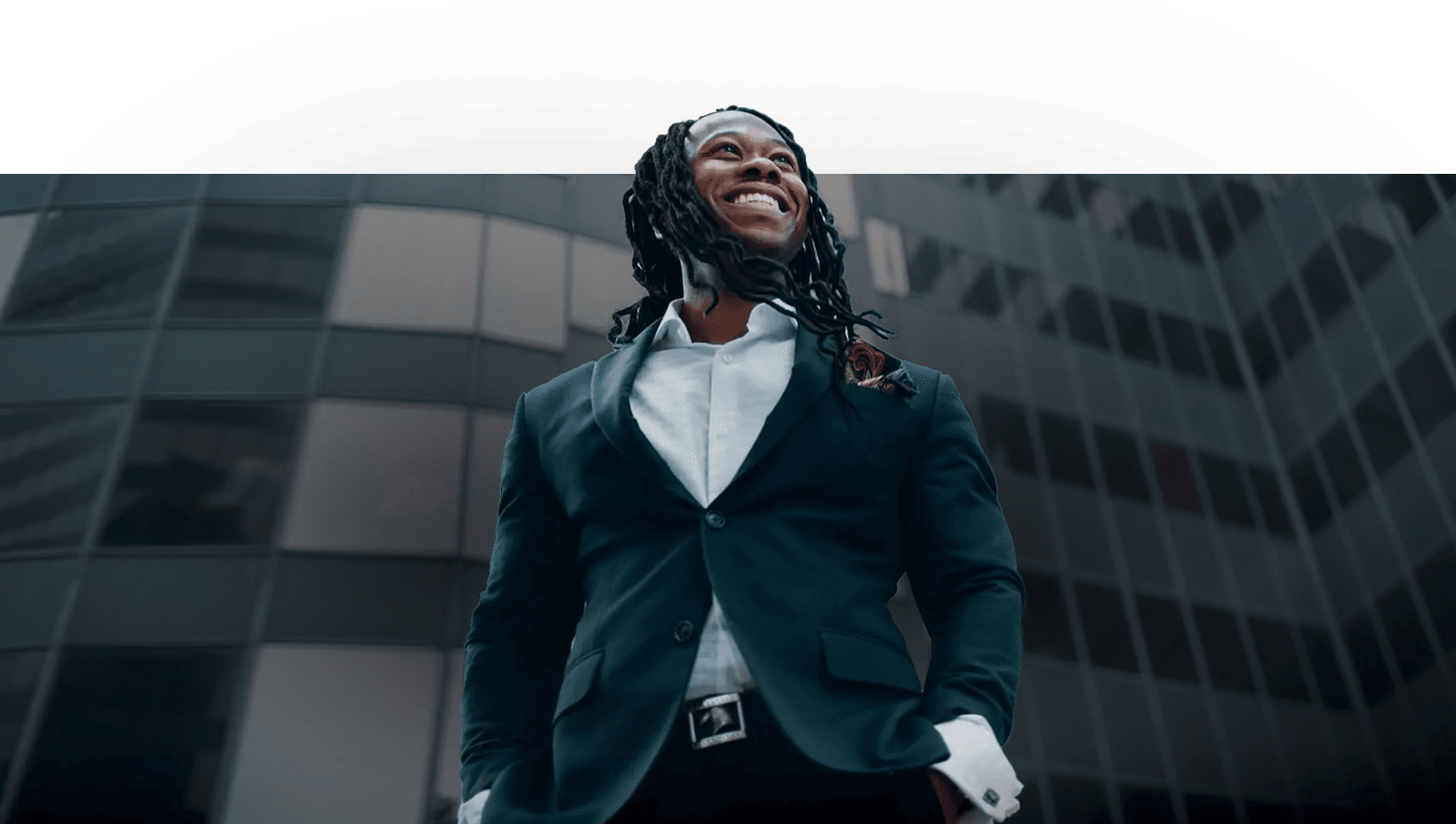 Mr. Willie Powells was always available to answer any question or concerns that arose at any time of day or night during the time he was handling my case, as well as after. The Firm has a wonderful staff as well as lawyer(s).

- Former Client

Willie Powells represented me a couple years ago when I was rear-ended. His professionalism, compassion and persistence to ensure that I was made whole were exemplary. I trust Willie to always have our family's welfare in mind while making legal deci

- Former Client

Mr. Willie Powells is an amazing business partner and friend. He has been an amazing instrument to me and my family during our disaster of Hurricane Harvey. I recommend him and this law firm to anyone and everyone.

- Former Client

They're very professional and on top of everything. Their service and competence is impeccable and definitely Houston's best! I highly recommend Mr. Powells law firm to represent you, you won't be let down.

- Former Client

Willie Powells was very responsive to my calls, questions, and concerns. He constantly kept me updated with my case and was able to give me the results I needed. He really cares about his clients! Highly recommended.

- Former Client