WIN WITH WILLIE
Willie Powells is considered to be one of the finest injury lawyers practicing in Houston. Your case will be in the hands of an attorney who genuinely cares about you, your family, and your future.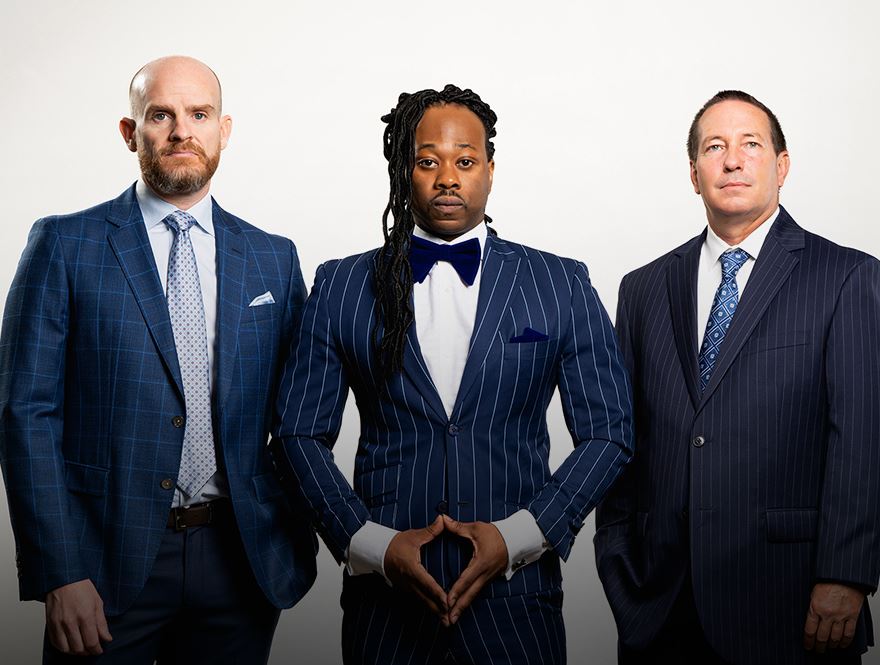 DWI Defense Lawyer Houston
DWI is serious business in Texas. The criminal justice process gives conviction on a charge of driving while intoxicated personally and professionally devastating consequences. It can cost you a suspended driver's license, thousands of dollars in fines and fees, and it could cost you your job and affect your future prospects.
At the Law Offices of Willie D. Powells III and Associates, PLLC, we provide an aggressive defense for individuals arrested and charged with DWI in Houston. You are not just another number to us. We are always available by phone, email, or text and work hard to obtain the best possible outcome in your case.
How Is DWI Defined in Texas?
Each state has specific laws defining driving while intoxicated. As stated in the Texas Penal Code, Title 10, Chapter 49, "intoxicated" means:
"Not having the normal use of mental or physical faculties by reason of the introduction of alcohol, a controlled substance, a drug, a dangerous drug, a combination of two or more of those substances, or any other substance into the body; or
Having an alcohol concentration of .08 or more."
The blood alcohol concentration (BAC) legal limit is lower (.04%) for drivers under the age of 21 and commercial drivers operating under a CDL (commercial driver's license)
What Are the Penalties for DWI?
Penalties for a first time DWI depend on your BAC and other aggravating factors, such as an open container in the vehicle. With a BAC of .08% or greater but less than .15%, you face:
Fine of no more than $2,000
Three to 180 days jail time
Driver's license suspension for 90 to 365 days
If your BAC was .15% or higher, possible fines increase to not more than $4,000 and maximum possible jail time increases to up to one year. If you had an open container in the car at the time of arrest, minimum jail time increases to six days.
---
Schedule a free consultation with our team today to learn more.
---
Defenses Against DWI in Texas
If you have been arrested for DWI, law enforcement officials have undoubtedly collected evidence to support the case against you. Even in the face of existing evidence, there may be ways to mount an effective defense. Your best course of action after a DWI arrest is to consult with an experienced Houston DWI attorney as soon as possible.
Traffic Stop Defenses
A police officer must have reasonable suspicion of a violation of the law to make a traffic stop. Reasonable suspicion must be based on articulable (capable of being expressed, explained, or justified) facts that criminal activity is occurring. Reckless behavior, such as speeding, swerving, and erratic driving may create reasonable suspicion and justify a traffic stop.
If the police officer does not have reasonable suspicion to make a traffic stop, any evidence collected while you were detained may be found to be inadmissible in court. This includes results of field sobriety testing, breath tests, and blood tests.
Even if the officer has reasonable suspicion, probable cause to believe you are intoxicated is still needed for the officer to detain you beyond issuing a traffic ticket or executing the purpose of the stop.
Field Sobriety Test Defenses
Police officers in Texas typically use three field sobriety tests:
Walk and turn: The person is ordered to take nine heel-to-toe steps along a straight line, then directed to turn on one foot and continue the same way in the opposite direction.
One-leg stand: The person stands with one foot approximately six inches off the ground and counts aloud by thousands until told to stop.
Horizontal gaze nystagmus (HGN): This test measures the involuntary jerking of the eye (nystagmus) when it gazes to the side, thought to be exaggerated by alcohol. The person is asked to follow an object 12 to 15 inches away with the eyes only.
Designed to measure concentration and motor skill as an indicator of intoxication, these field sobriety tests are flawed. Results can vary significantly depending on the person's weight, fatigue level, medical conditions, coordination and balance, and environmental conditions.
Why Fight a DUI Charge in Texas?
You have the right to fight back against a DUI charge. If convicted, you will be facing jail time, fines and a suspended license, and living with the consequences. Some of these consequences can include:
A DWI conviction will be on your permanent criminal record, which is visible in a background check.
You may spend time in jail.
You will owe expensive fines.
You lose the ability to operate a vehicle legally.
You will be paying far higher insurance premiums.
You may be required to participate in community service programs.
You may be required to attend drunk driving education programs.
You have been arrested and charged – but that doesn't mean you will be found guilty. Many DWI cases are dismissed when defended correctly. Your charges may be reduced, or alternatives to jail time arranged, with the help of a skilled DWI defense attorney.
Breath and Blood Test Defenses
Technology employed in breath testing for alcohol is not infallible. Results can be affected by a number of factors, including residual mouthwash, recent dental work, breath temperature, body weight, medical conditions, and the maintenance and calibration of the machine. Probable cause is needed for a blood test, and accuracy of blood testing may be compromised by human error during collection, handling, testing or analysis of a sample.
Penalties For DWI Conviction
If you already have a DWI conviction on your record, you should know that the penalties you will be for a second, third or fourth DWI will be more severe. In the state of Texas, a second DWI charge, no matter how long ago the first DWI conviction occurred, will have more substantial penalties imposed.
2nd DWI
A 2nd DWI is a Class A misdemeanor, and can result in the following penalties:
Fine of up to $4,000
Jail sentence from 30 days to 1 year
License suspension of 180 days to 2 years
3rd DWI
A 3rd DWI offense is a 3rd degree felony, carrying the following penalties:
Fine of up to $10,000
Jail sentence from 2 to 10 years in the Texas Department of Criminal Justice (TDCJ)
License suspension for 180 days to 2 years
4th DWI
A 4th DUI Is also a 3rd degree felony, and carries the following penalties:
Fines up to $10,000
2 to 20 years of jail time
Up to 2 years license suspension
An annual fee of up to $1500 to retain your license for up to 3 years.
A minor that is under the age of 17 will face the following penalties:
Up to a $500 fine
Minimum 60-day license suspension
20 to 40 hours of community service
An alcohol awareness class that the parent and child may both have to attend
A driver that is under the drinking age but over 17 may face the following penalties:
A fine of up to $2,000
Jail time from 72 hours to 180 days
A 90 day to 1 year license suspension the requirement to install an ignition interlock device
If your child is facing DWI penalties in Houston, TX, get help from attorney Willie D. Powells III.
A DWI conviction can affect your child's future employment, education, and if the DWI that involved an injury accident, his or her freedom.
Why Choose Us for DWI Defense?
Willie is different – not your average lawyer. Most of our clients come to us through personal referrals for a reason. If we handle your DWI defense, your case will receive the attention and extra care it deserves, you will be treated as an individual, and we will fight aggressively to protect your rights and pursue a possible dismissal of your case.
---
If you wish to learn more, contact us today and schedule a consultation with one of the best DWI lawyers Houston has to offer.
---
When you need trusted COUNSEL
Hear from past clients who worked with our team.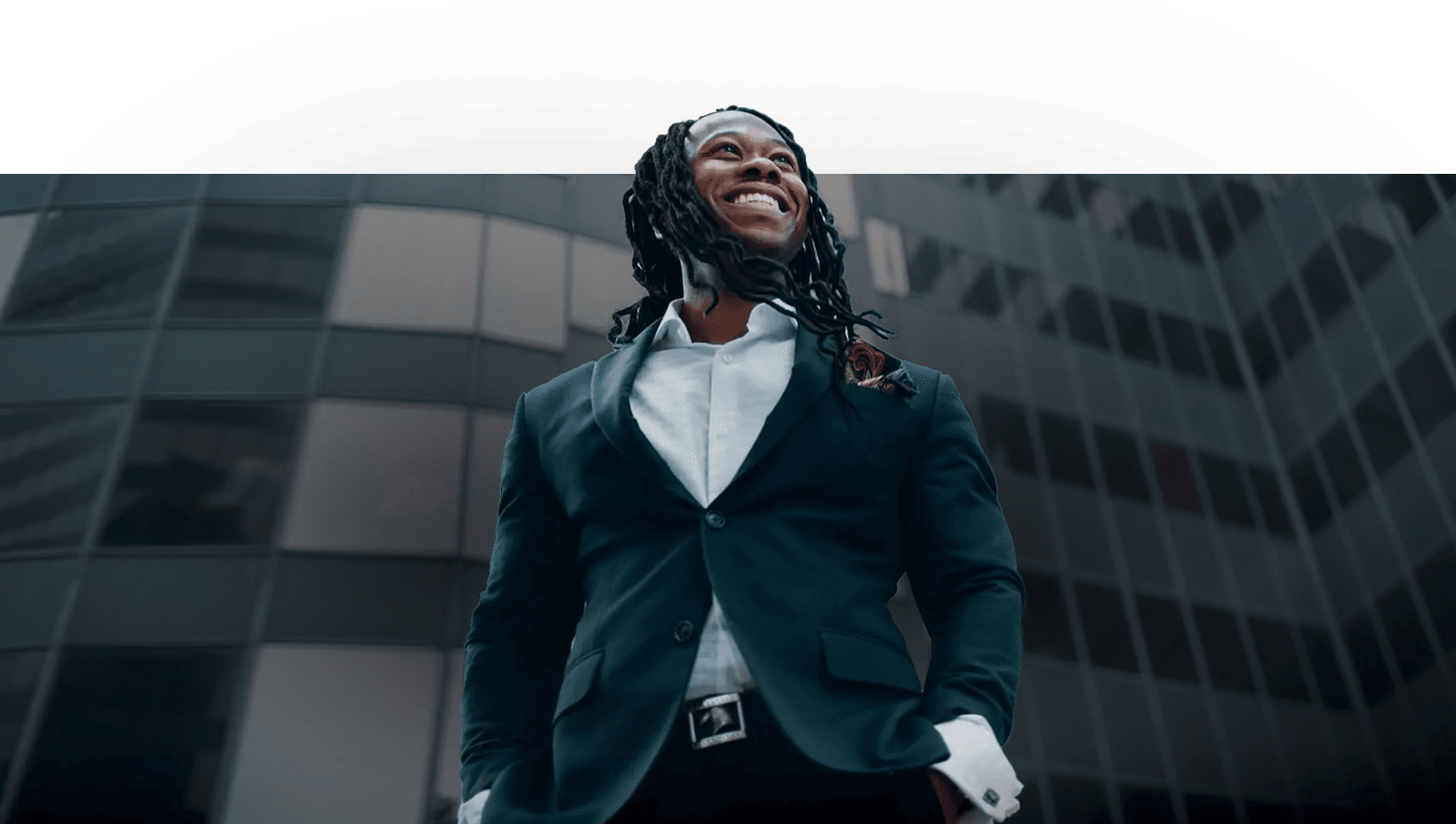 Mr. Willie Powells was always available to answer any question or concerns that arose at any time of day or night during the time he was handling my case, as well as after. The Firm has a wonderful staff as well as lawyer(s).

- Former Client

Willie Powells represented me a couple years ago when I was rear-ended. His professionalism, compassion and persistence to ensure that I was made whole were exemplary. I trust Willie to always have our family's welfare in mind while making legal deci

- Former Client

Mr. Willie Powells is an amazing business partner and friend. He has been an amazing instrument to me and my family during our disaster of Hurricane Harvey. I recommend him and this law firm to anyone and everyone.

- Former Client

They're very professional and on top of everything. Their service and competence is impeccable and definitely Houston's best! I highly recommend Mr. Powells law firm to represent you, you won't be let down.

- Former Client

Willie Powells was very responsive to my calls, questions, and concerns. He constantly kept me updated with my case and was able to give me the results I needed. He really cares about his clients! Highly recommended.

- Former Client